16 Jun 2020
The Art of Culture in Hospitality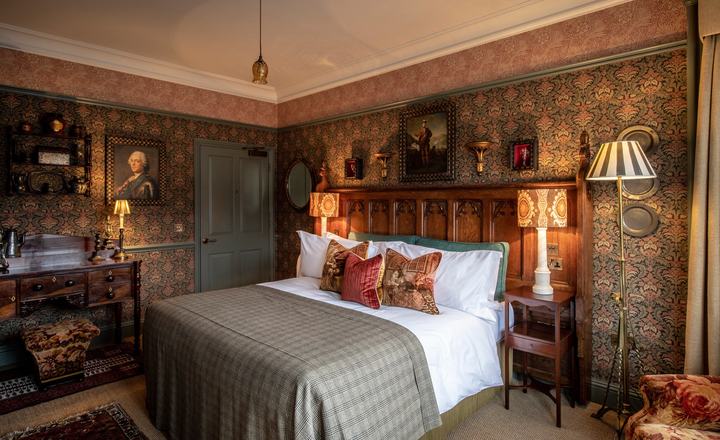 "Culture is not a luxury but a necessity" – ZsaZsa
Hospitality brands are redefining themselves. With luxury goods and services becoming readily available in an increasingly affluent world, many luxury hospitality brands have to find ways and means to satiate its increasingly demanding clientele with novel experiences. One of these is the emergence of infusing wellness, culture and art at luxury properties, as many hotels are adding unique experiences to their mix, in order to set themselves apart from others.
It might still be early days yet to hop on a plane and jet off, but with Europe and Asia gradually reopening their borders and preparing to welcome back tourists for the summer, our Culture Ambassadors have curated several hospitality destinations which are ideal for your cultural immersion, or to take your sweetheart's breath away with an unforgettable honeymoon experience.
Rome Cavalieri, A Waldorf Astoria Hotel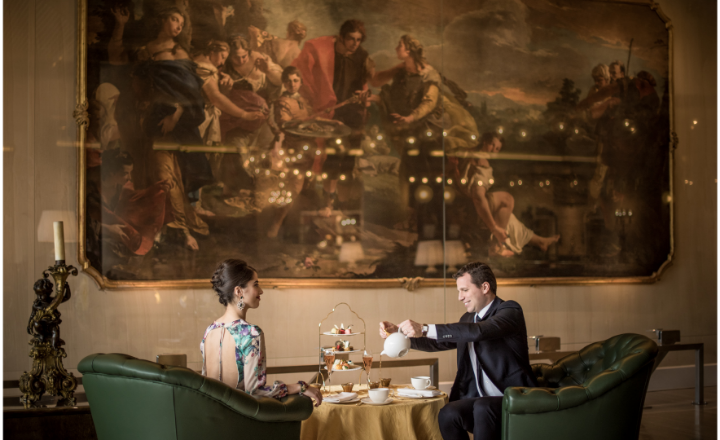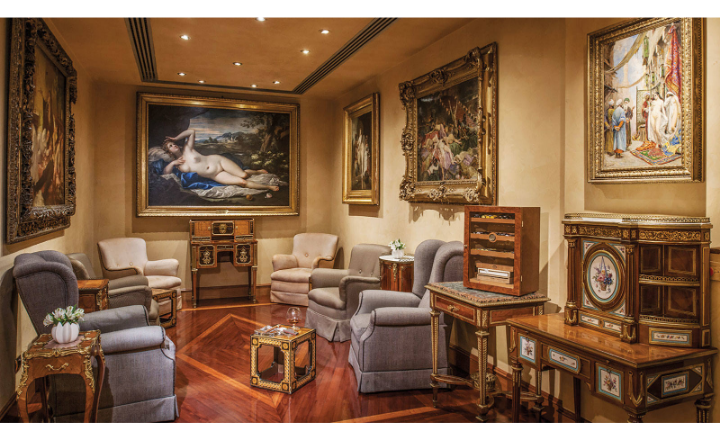 Set within a 15-acre private park atop Monte Mario, the tallest hill in Rome, this secluded oasis offers an escape from the crowded touristy areas of Italy's Eternal City, and its private art collection will blow you away. In the lobby, guests are immediately treated to an antique centrepiece that will delight art connoisseurs – an antique commode owned by Augustus III of Poland and dating back to 1745. While checking in, another treat: a unique series of Guiseppe Zais landscape paintings look down on you from above the concierge desk, which itself is accented by antique marble.
Rare pieces from the collection include an officially designated Italian national treasure, a triptych in the main lobby painted by Giovanni Battista Tiepolo – the only piece behind glass and what gives the hotel bar its name – a collection of large-scale handmade tapestries, and the famously complex 'L'Histoire de l'Empereur de Chine' series.
To facilitate your artistic immersion, the hotel staffs two art historians to guide guests on walkthroughs at their request. We guarantee your artistic soul will be unleashed.
Hôtel de Crillon, Paris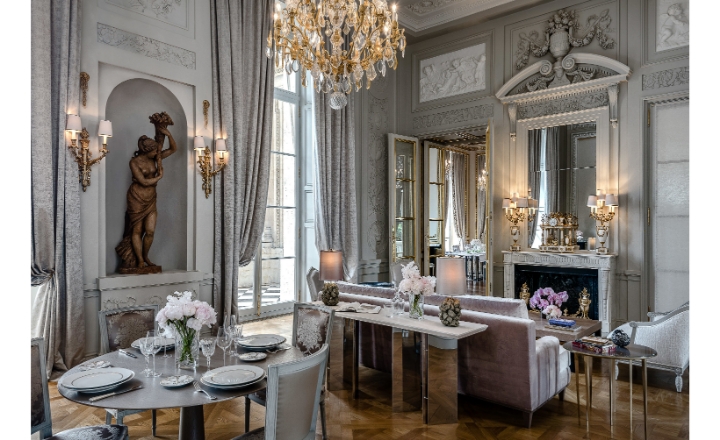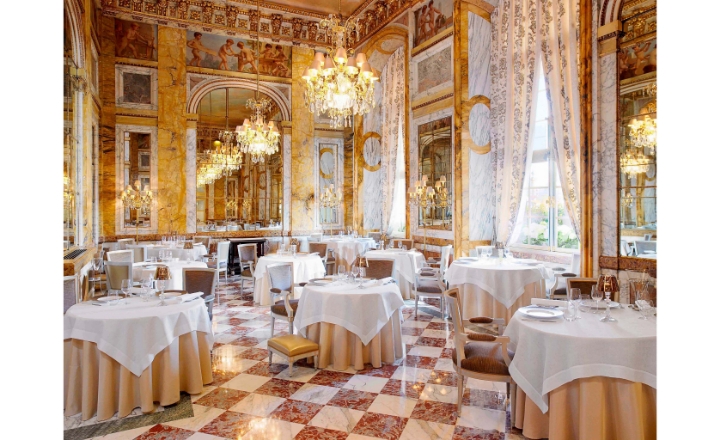 Under the creative genius of artistic director Aline d'Amman and architect Richard Martinet, the Hôtel de Crillon has been upgraded with a facelift that fuses modernity with its 18th-century heritage. True to its mission to immerse its guests in "A Sense of Place", every bit of this palatial hotel is designed to facilitate a unique experience of the French art de vivre.
Different theme rooms offer different experiences in culture and history. The Louix XV suite boasts a spacious terrace offering views stretching across the Place de la Concorde, with the Eiffel Tower and Grand Palais in the background; while the Marie-Antoinette suite is steeped in Parisian feminine elements, featuring pearl-gray decor with pink accents, and a private terrace affording panoramic views of the Courd'Honneur.
On the upper levels, the Ateliers d'Artistes suites have been designed to pay tribute to the bohemian poets and painters who are synonymous with Parisian life, with colourful decor and carefully curated objets d'art. After experiencing an unforgettable gastronomic journey through modern French cuisine at L'Ecrin, you can enjoy life like the French at La Cave and Les Ambassadeurs with a sip of rare wines and fine champagne.
From the sparkling amethyst chandeliers down to the Corinthian colonnades and sculptures by Coustou, guests can experience living the life of Parisian high society.
Six Senses Bhutan
World-renowned wellness travel resort, Six Senses Bhutan has created the concept of Bhutan's first-ever multi-lodge wellness circuit, where guests will traverse five lodges with each destination providing its transformative and spiritual experiences based on the five key pillars of Bhutan's unique "Gross National Happiness Index."
The guests' spiritual journey starts at Paro where you will immerse in the "happiness pillar" of education and community, experiencing everything from retreat caves to Bhutanese folklore to sound healing. Next, guests will proceed to Thimphu to fine-tune their physical health. At Punakha, a rice farming region, you will then experience a programme focusing on slumber themes ranging from sleep education to all-sleep-focused spa treatments. At Gangtey/Phorjikha, leave your worries behind as you focus on mental well-being: from meditation to the Ayurvedic practice of Swedana (herbs). Finally, at Bumthang, with its majestic ancient monasteries, the focus is on culture, from painting to archery and a spa alchemy bar where guests concoct their own treatments.
With your "soul cleansing" completed, you return to your urban life, refreshed and ready to take on the world again.
Amanyangyun, Shanghai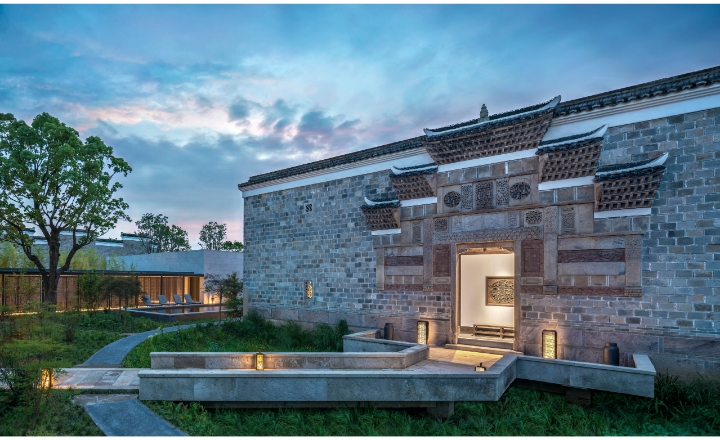 On the fringe of cosmopolitan Shanghai lies the extraordinary luxury resort of Amanyangyun, a provider of unique cultural experiences. The quaint Ming and Qing-dynasty village abodes will facilitate an immersion of Ancient Chinese living, but what will really captivate you is the resort's Nan Shufang, a cultural hub for travellers to immerse themselves in the pastimes of the Chinese literati and role-play as a Confucian scholar for a day to dabble in tea making, calligraphy, painting, music and incense appreciation.
From imperial tea ceremonies to opera shows and Chinese lanterns, for fans of the imperial Chinese history and culture, this unique resort aspires to unleash the Confucius in its guests.
The Dolder Grand Zurich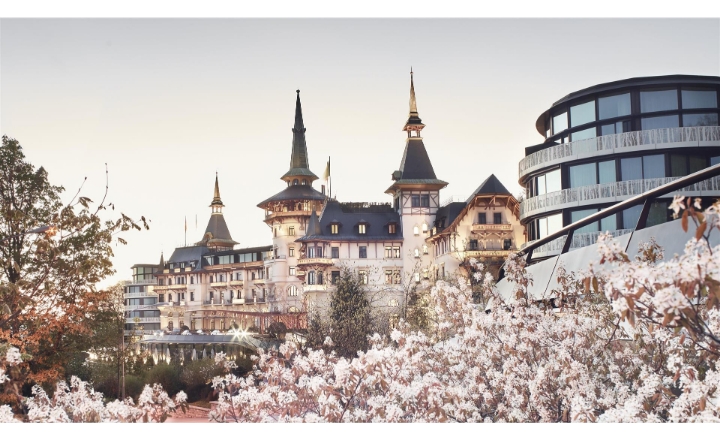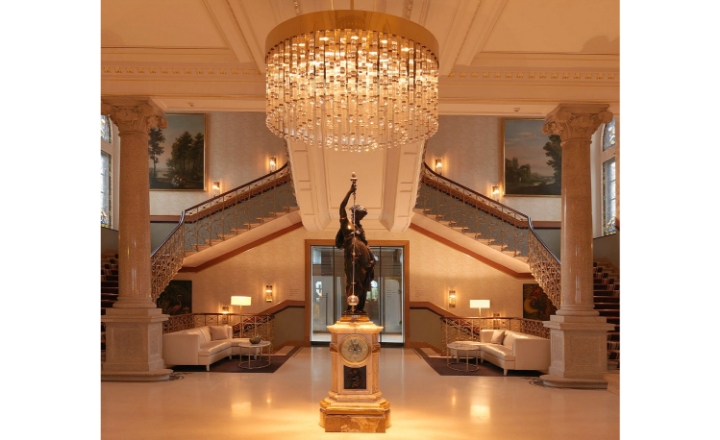 The Dolder Grand's turrets seem to come right out of a fairy tale, flanked by two modern stone-and-glass wings. In keeping with the exterior's old/new dichotomy, the owner decorated the hotel's 175 rooms as well as its public spaces with delightful pieces of art.
The hotel itself is truly an artistic masterpiece. Its private art collection is so diverse that even an experienced art connoisseur can spend a number of days exploring its exquisite art pieces. From pop-art over Russian Avantgarde to American contemporary art, Andy Warhol and Julian Schnabel to Joan Miro, this hotel has it all. Every corner is different. Guests will be blown away by the mix of traditional, provocative yet tasteful and exceptional variety of The Dolder Grand's beautiful art pieces.
An iPad art tour chronicles the entire collection, which includes works by Salvador Dalí, Keith Haring, and Fernando Botero. Surrounded by the panoramic landscapes and the art masterpieces, you cannot help but be inspired to embark on your own personal art odyssey.
The Fife Arms, Braemar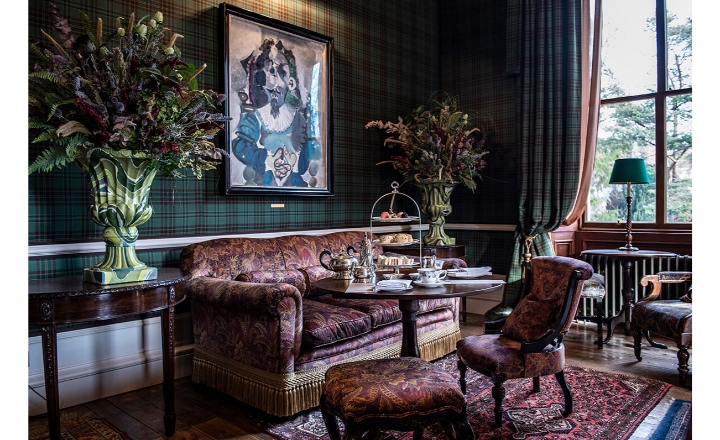 Featuring over 14,000 art pieces in the form of furniture, paintings and antiques, the Fife Arms offers an amazing blend of traditional Scottish flair and modern accents. The walls and ceilings are adorned with creative pieces from glass-blown chandeliers to walls decorated with elk horns and an impressive metal spider sculpture in the contemplation courtyard.
There is even a Picasso housed in one of the main drawing rooms, drawing art connoisseurs from around the world to this art mecca. While the art pieces give the estate a contemporary flair, the traditional tartan carpet, which was made especially for the Fife Arms, and the custom tweed pattern on the walls, amplify its proud Scottish heritage.
Each of the 46 rooms of this boutique hotel encapsulate a unique theme ranging from traditional Scottish culture, celebrating some of Scotland's leading figures in science and the arts, to nature and poetry rooms featuring materials native to Scotland such as heather, horn and tweed. The suites are inspired by some of Braemar's most noble visitors, and reflect the hotel's history as a 19th century coaching inn.
To complete the full Scottish experience, be sure to take a sip of whisky at the hotel's pub.
Heckfield Place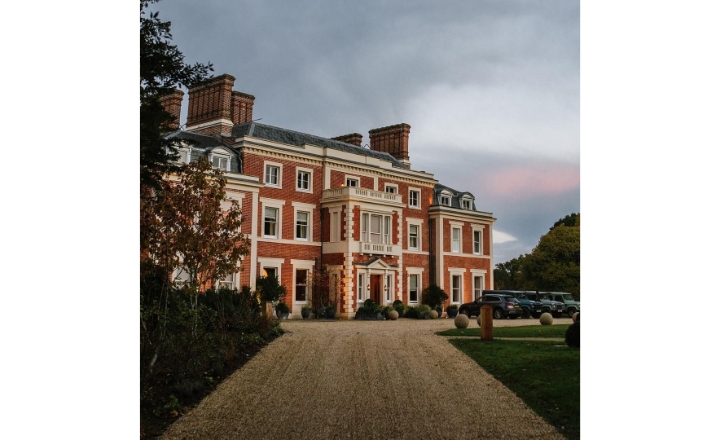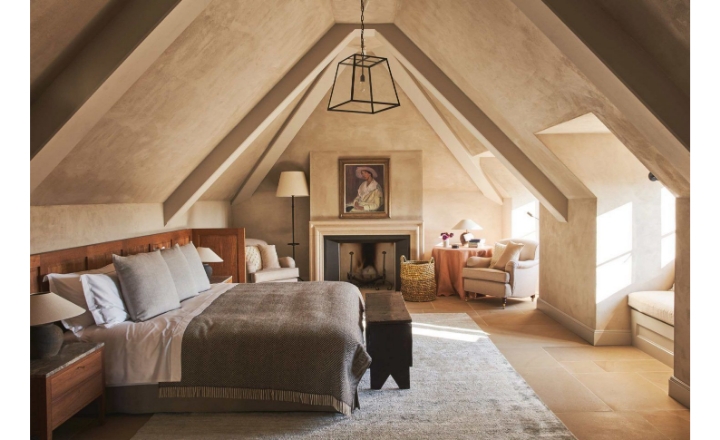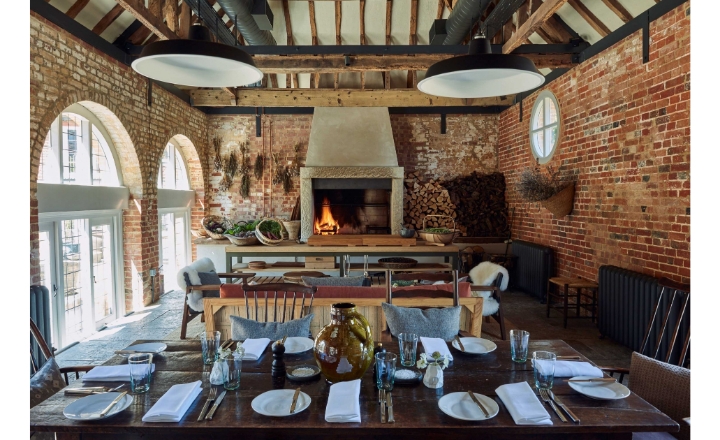 Heckfield Place, a 400-plus acre estate, hotel and farm all rolled into one, is located about an hour outside of London. It is perfect for those who would like to get a taste of rustic English cottage living. Its existence extends beyond traditional hospitality, seeking to establish it as a cultural centre for tourists as well as weekenders from London and the affluent communities that surround it.
To enable its visitors to get the full dose of English culture, the estate has curated The Assembly – a year-long programme of cultural events guaranteed to be popular with inquiring minds. Guests can look forward to activities such as workshops with an eclectic group of industry insiders, including Florist Kitten Grayson, photographer Cat Garcia and Skye Gyngell herself.
There are woodland walks, yoga classes, mud and guts kids adventures, a Plant and Kitchen Produce sale, with goodies from the kitchen and plants from Heckfield's Home Farm, which follows biodynamic principles, guided by Fern Varrow's Jane Scotter.
If you wish to go for a walk, Jane Austen used to live just down the road.
What's Trending?
Most Popular