08 Nov 2020
Tesla launches its own brand of tequila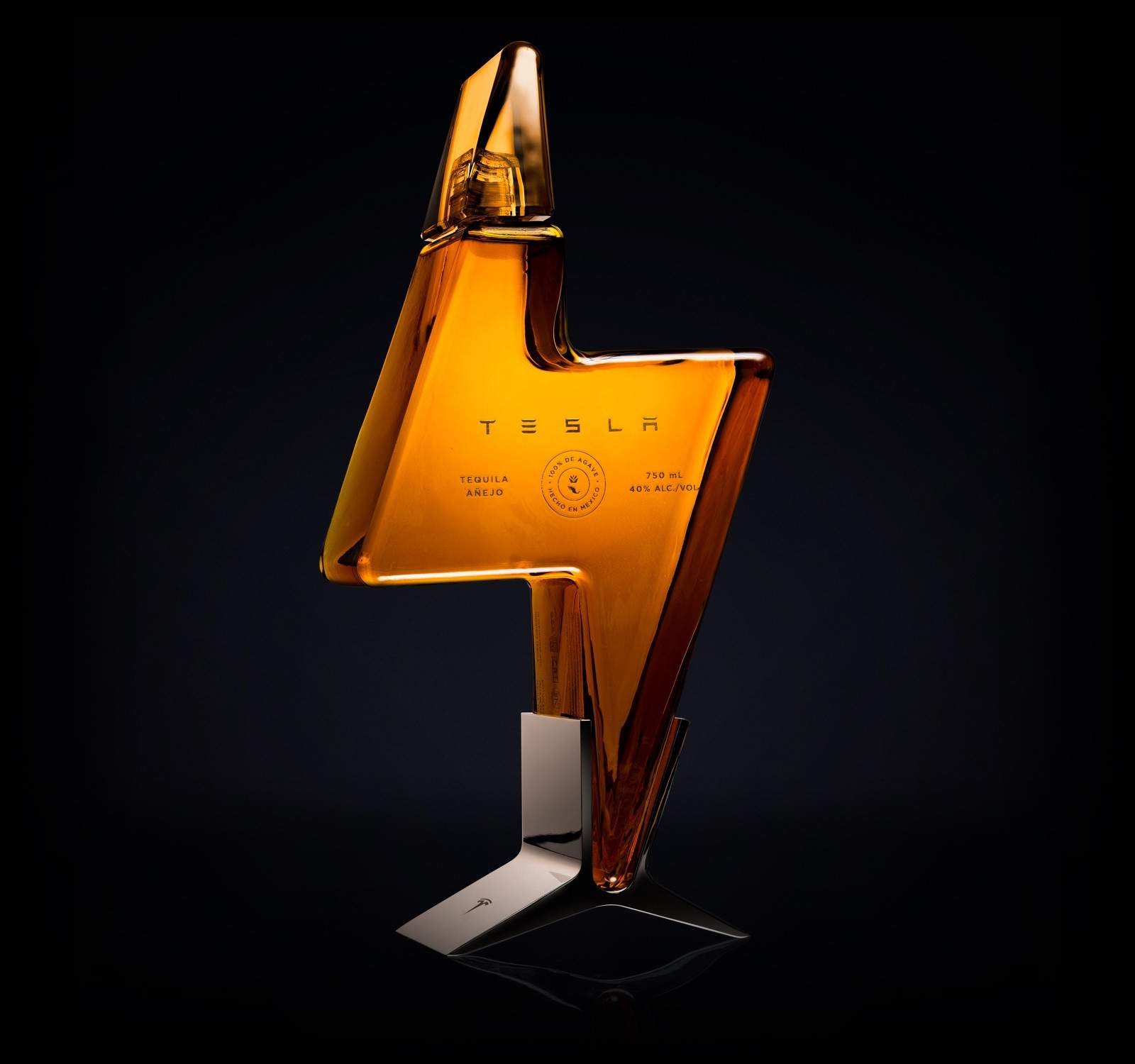 These days, if you are an established brand, you can pretty much succeed in anything you do and that is what Tesla did with their exclusive Tesla Tequila. It all started as a joke by Elon Musk when he first mentioned a line of Tequila on April Fool's Day in 2018 by posting a picture on Twitter of himself posing with a cardboard sign which said 'Bankwupt!'. The picture was accompanied by a caption stating that Musk was found surrounded by 'Teslaquilla bottles'. He subsequently followed that up with an "announcement" that the Teslaquilla would be "coming soon".
True to his word, the billionaire founder decided to keep good his promises to the Twitter universe and the agave-based liquor has recently hit the company's official product shop – and it is already sold out in a matter of hours.
Pictures show a sleek, lightning bolt-shaped bottle filled with gold-tinged liquor resting on a metal, Tesla-branded stand. The bottle, marked "Tequila Añejo," says the liquor is 40% proof, 100% agave, and made in Mexico. Shipping is included in the steep, $250 price tag, with deliveries expected to begin in late 2020, according to the website. The liquor is produced by Nosotros Tequila and fulfilled by Speakeasy Co.
Supplies of the product quickly sold out upon launch, even as orders were limited to two bottles each and only made available to customers in certain US states. It is not clear yet if this the Teslaquilla is a limited edition release or stocks will be replenished.
What's Trending?
Most Popular