11 Sep 2020
Executive Chef of HOSHINOYA Tokyo: Noriyuki Hamada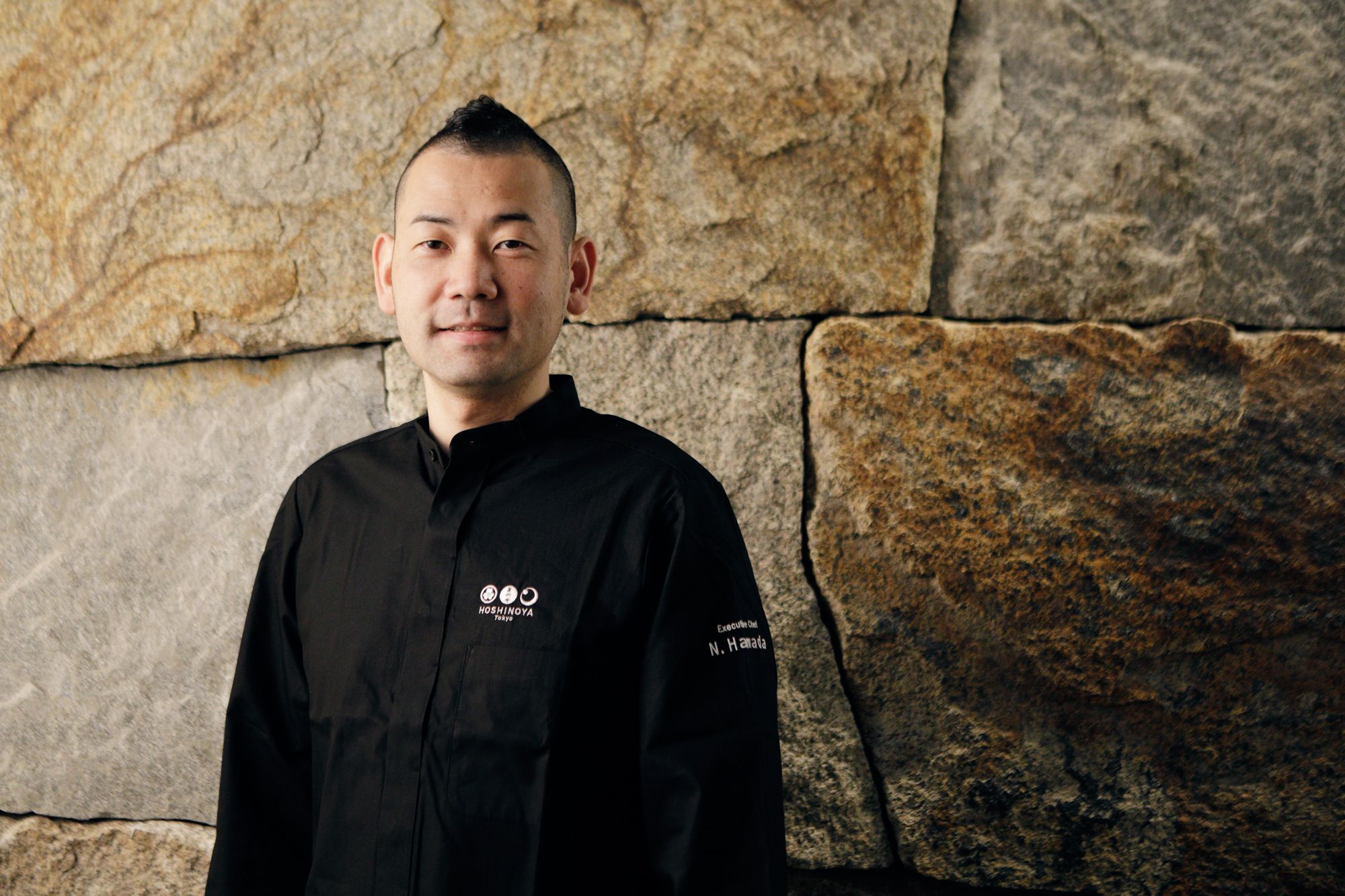 Japan is a nation that is renowned not just for its fascinating culture, but also its gastronomy. As a matter of fact, Japan is the country with the most Michelin-star awarded cities in the world, with 21 in Nara, 117 in Osaka, 135 in Kyoto and 304 in Tokyo, making it a world-class culinary capital. In such a setting with intense competition and no shortage of exemplary culinary masters, one can only imagine how hard it will be for a chef to rise above the rest and achieve some form of recognition.
For Noriyuki Hamada, this recognition came in 2004 when he became the youngest chef ever to win first place at the prestigious Bocuse d'Or International Gastronomic Competition in Japan. In 2013, Chef Hamada entered the Bocuse d'Or World Finals in France and made history yet again, by becoming the first Japanese chef to reach the finals, and eventually winning the Bronze medal. As a testament to his culinary ingenuity and skills, he was also awarded the 1st place in the fish category.
After accumulating a wealth of culinary experiences and successes, Chef Hamada was appointed the Executive Chef of HOSHINOYA Tokyo in July 2016, where he has been delighting guests and food connoisseurs with a unique style of French cuisine that incorporates Japanese culinary techniques and ingredients. The Culture Embassy Pte Ltd is extremely honored to gather the insights and inspirations of Chef Noriyuki Hamada, and his advice for those who would like to pursue a career in the culinary arts.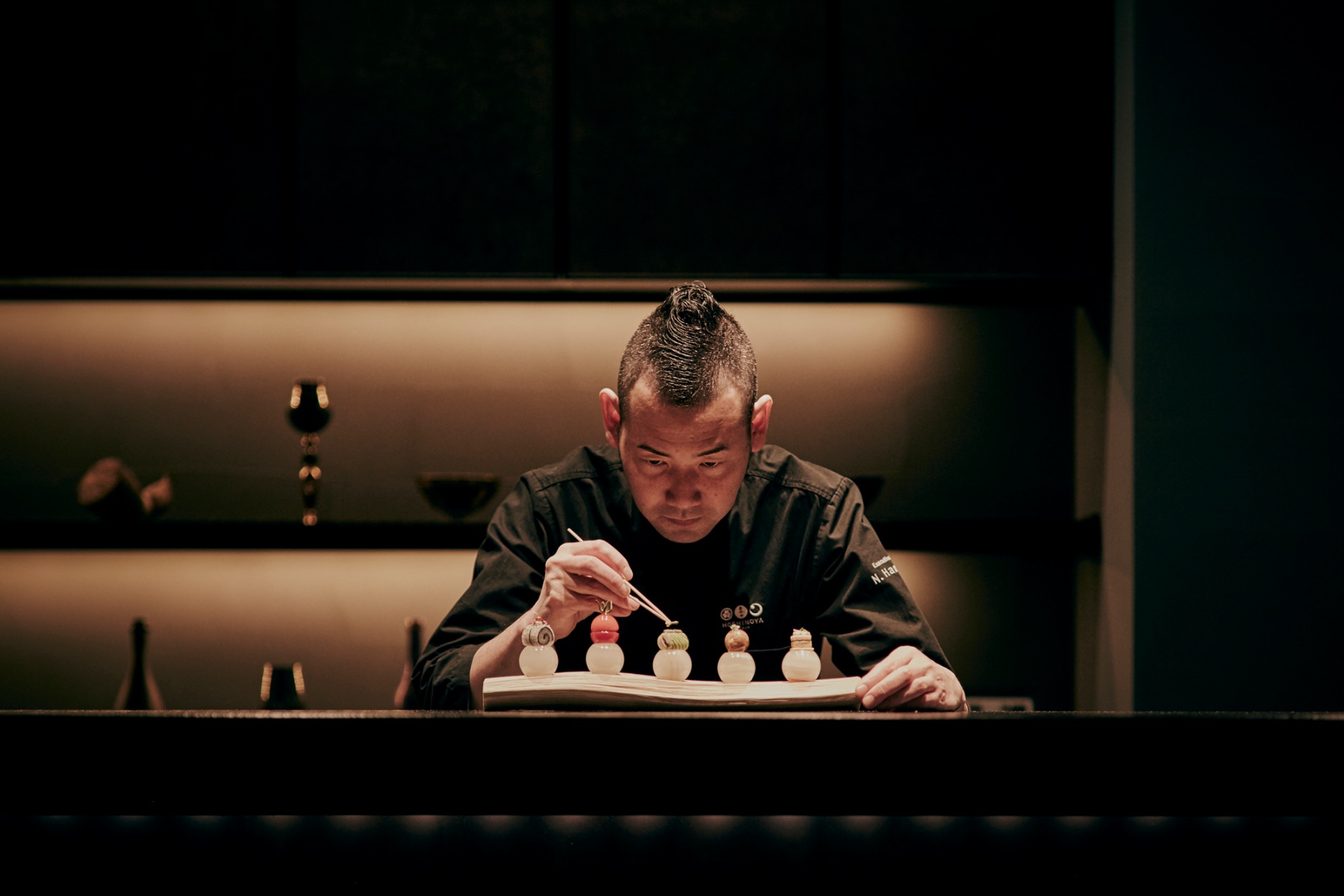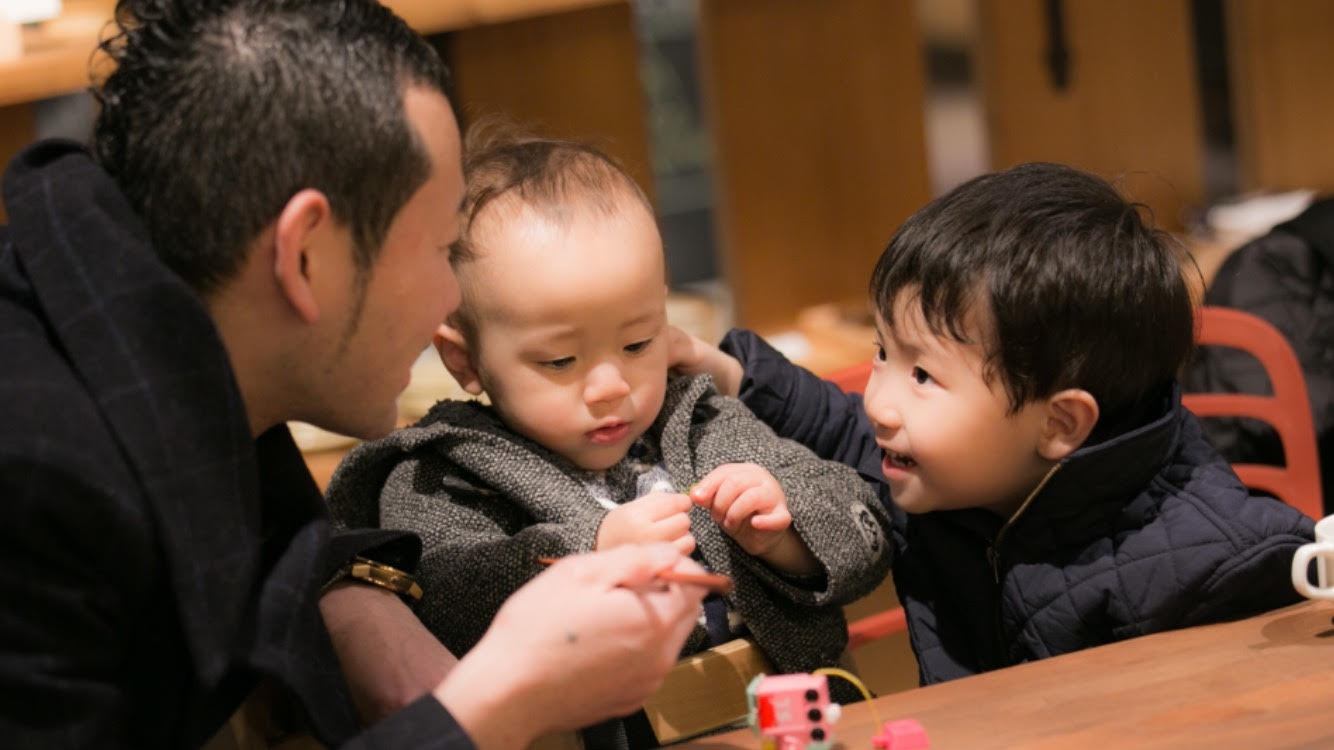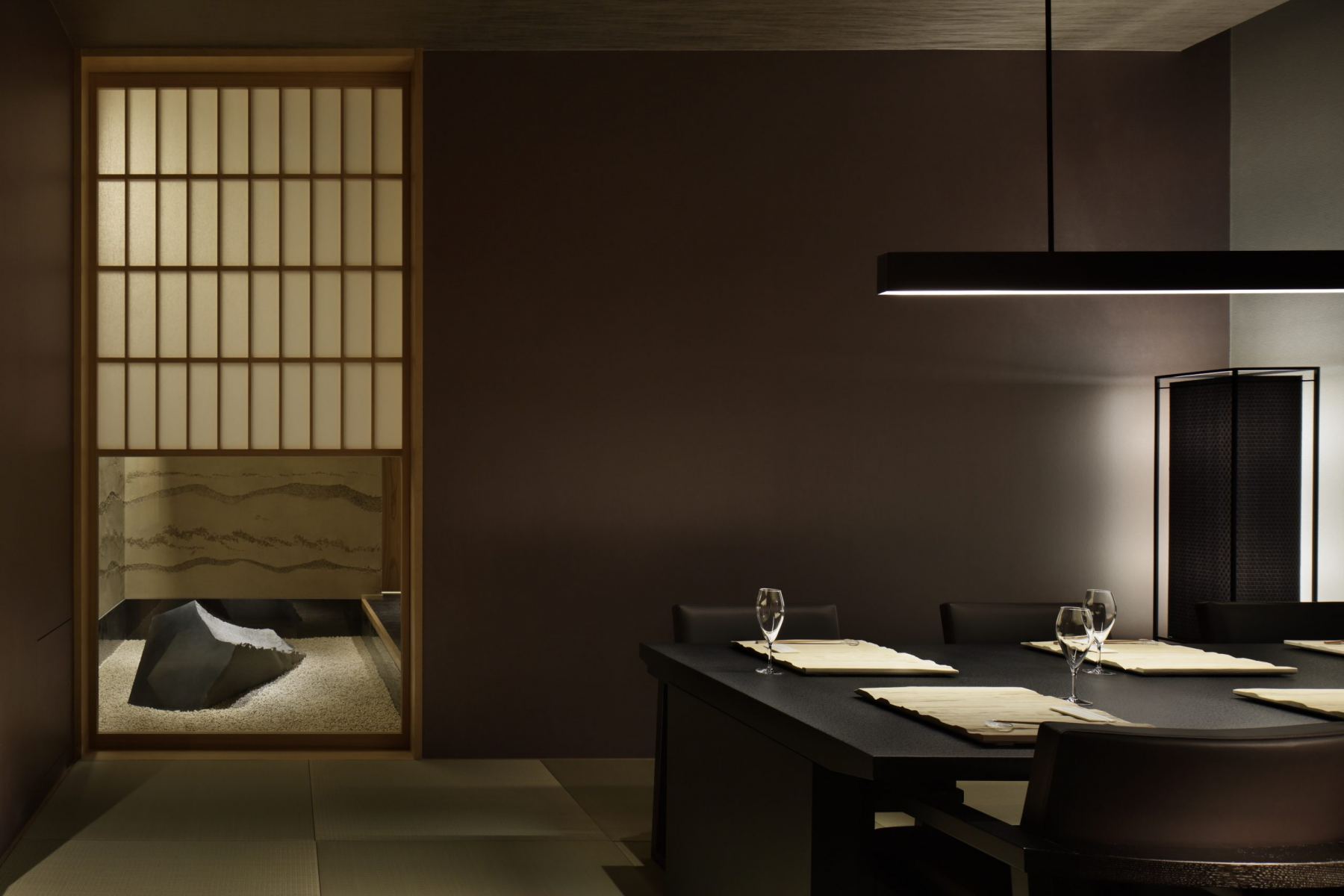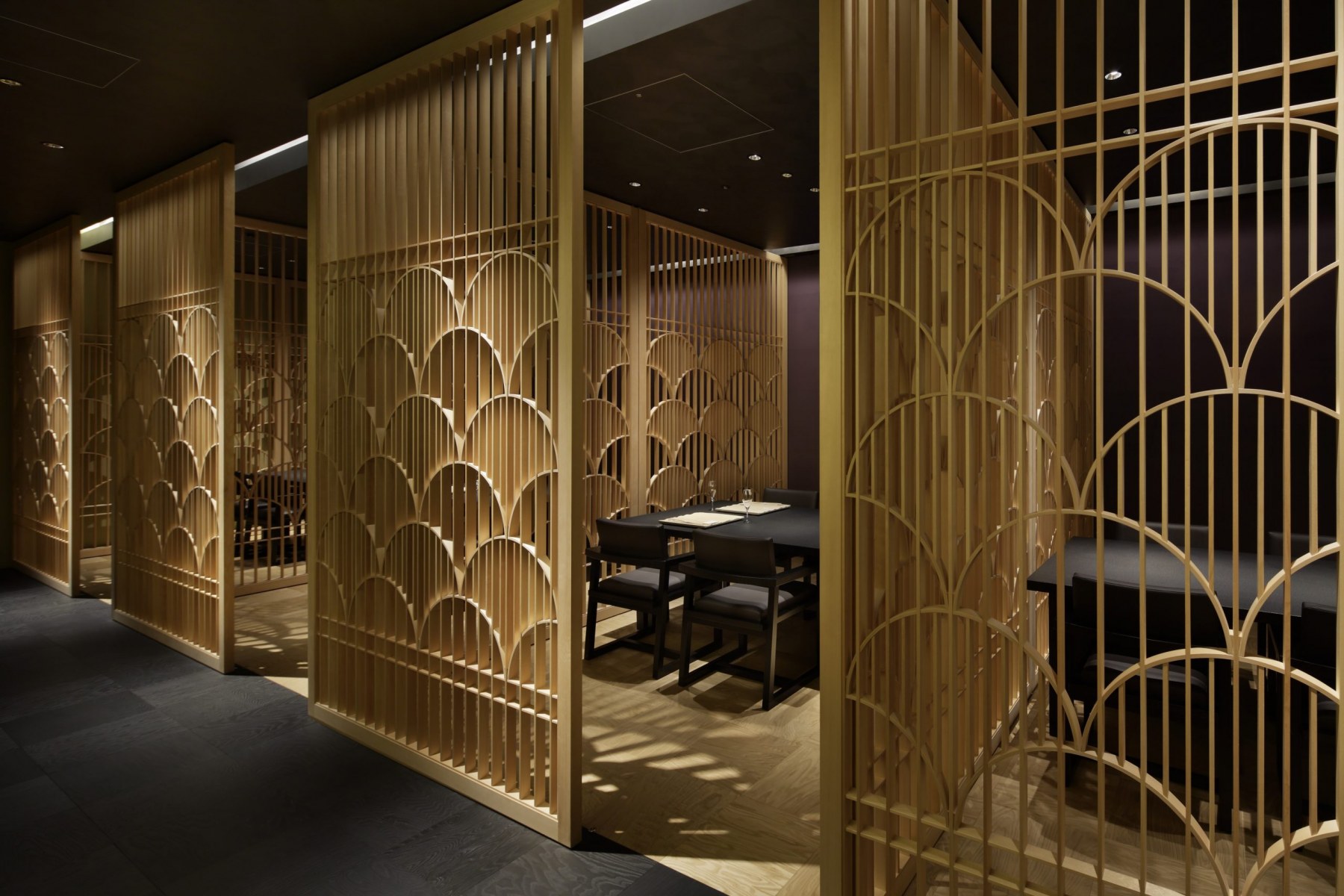 What inspired you to embark on a career as a chef?
When I was young, my parents used to run a delicatessen and I always had the chance to savour their home-cooked dishes. My mother would always cook since I was a little child and I love her cooking. Hence, it was very natural for me to take up the culinary arts and become a chef. I started with Italian culinary style and techniques at 18 years old but after a few years, I became fascinated with French cuisine and decided to enter the world of French gastronomy at 24.
What is the philosophy/ethos behind the dishes that you create at HOSHINOYA Tokyo?
I offer "Nippon Cuisine" at HOSHINOYA Tokyo. It is a course meal centred on seafood that combines Japanese natural ingredients and French cooking techniques. Every season, Japan's forests produce a rich variety of minerals that sustain the ingredients I use in my cooking. My goal at HOSHINOYA Tokyo is to show the world how wonderful these ingredients are.
We often talk of ingredients being "in season." What most people don't know is that this season lasts for just two or three days. This is why I procure my ingredients only from trusted farmers and fishermen who always send me ingredients when they are at their best. Sometimes, I receive quality fish that can only be found in one specific part of Japan. Every morning, these select ingredients arrive at our doorstep. I study each ingredient, waiting for it to speak to me so I can transform it into a wonderful dish, made with skill and inspiration.
Every day, I discover something new about the minerals produced by Japan's forests–they really are one of Japan's greatest treasures. In a way, the hills and the seas do half my job for me. My hope is that Nippon Cuisine finds a worldwide audience so that even the lesser-known culinary delights of Japan can enjoy the spotlight, along with the wonderful farmers and fishermen who deliver them to my kitchen.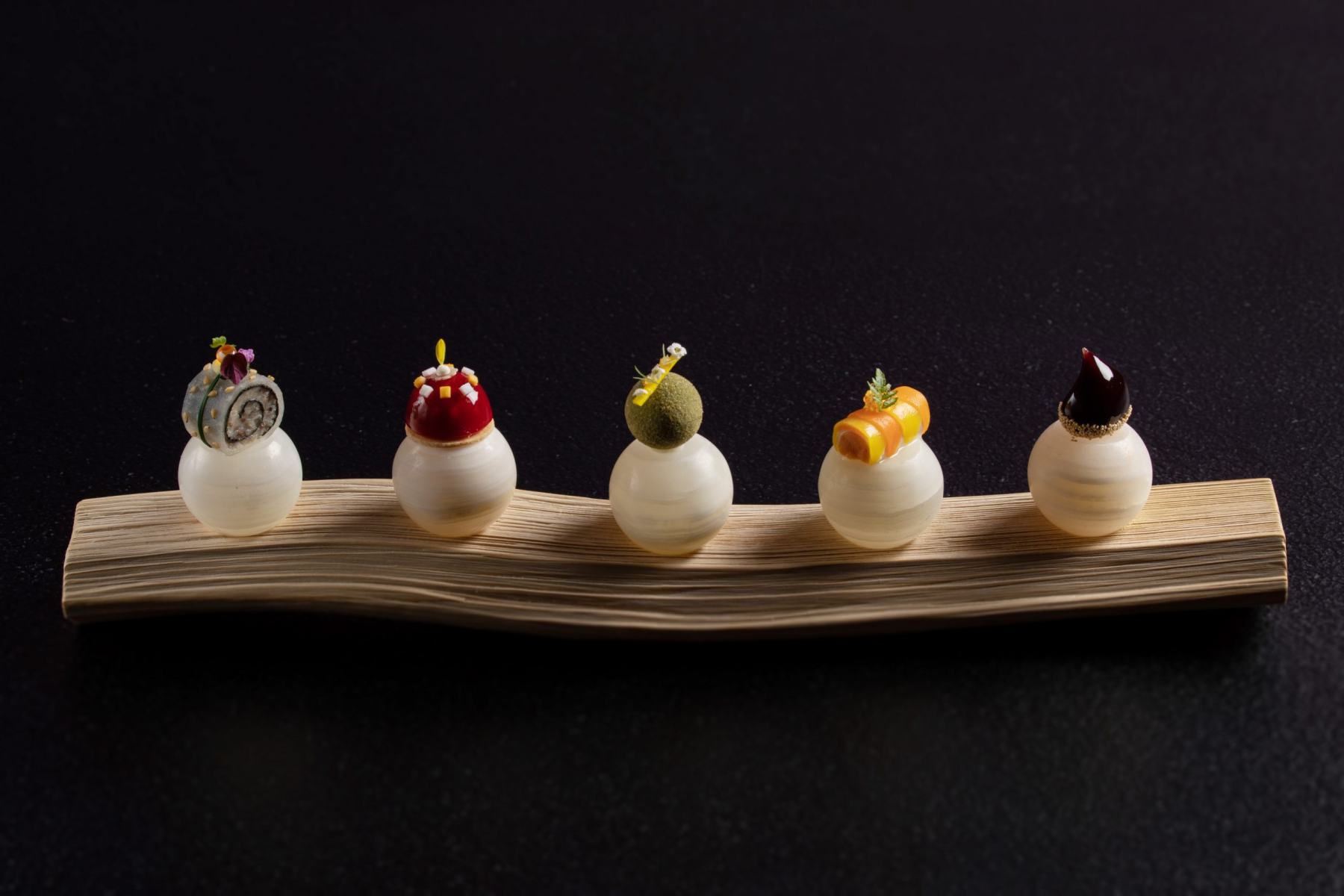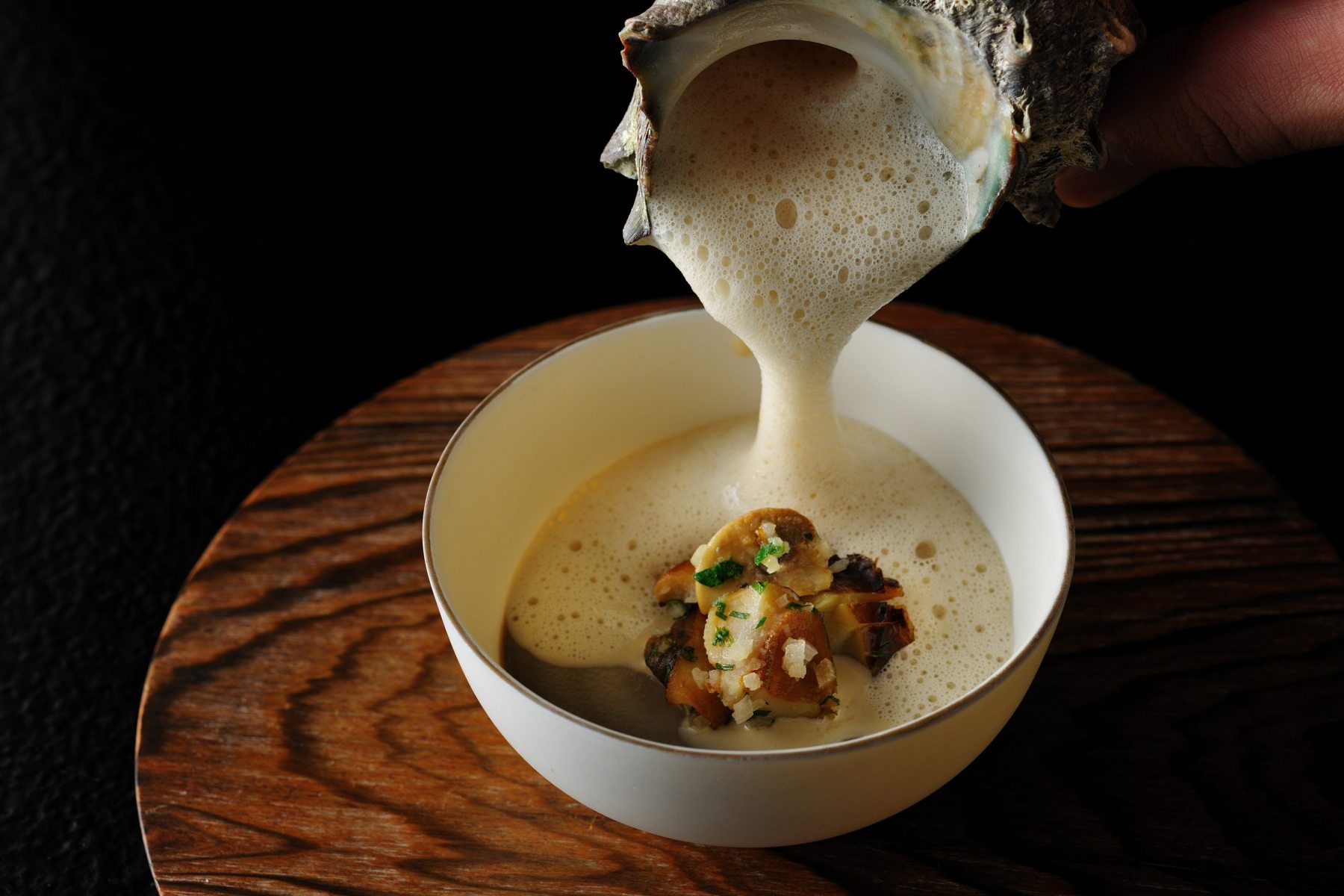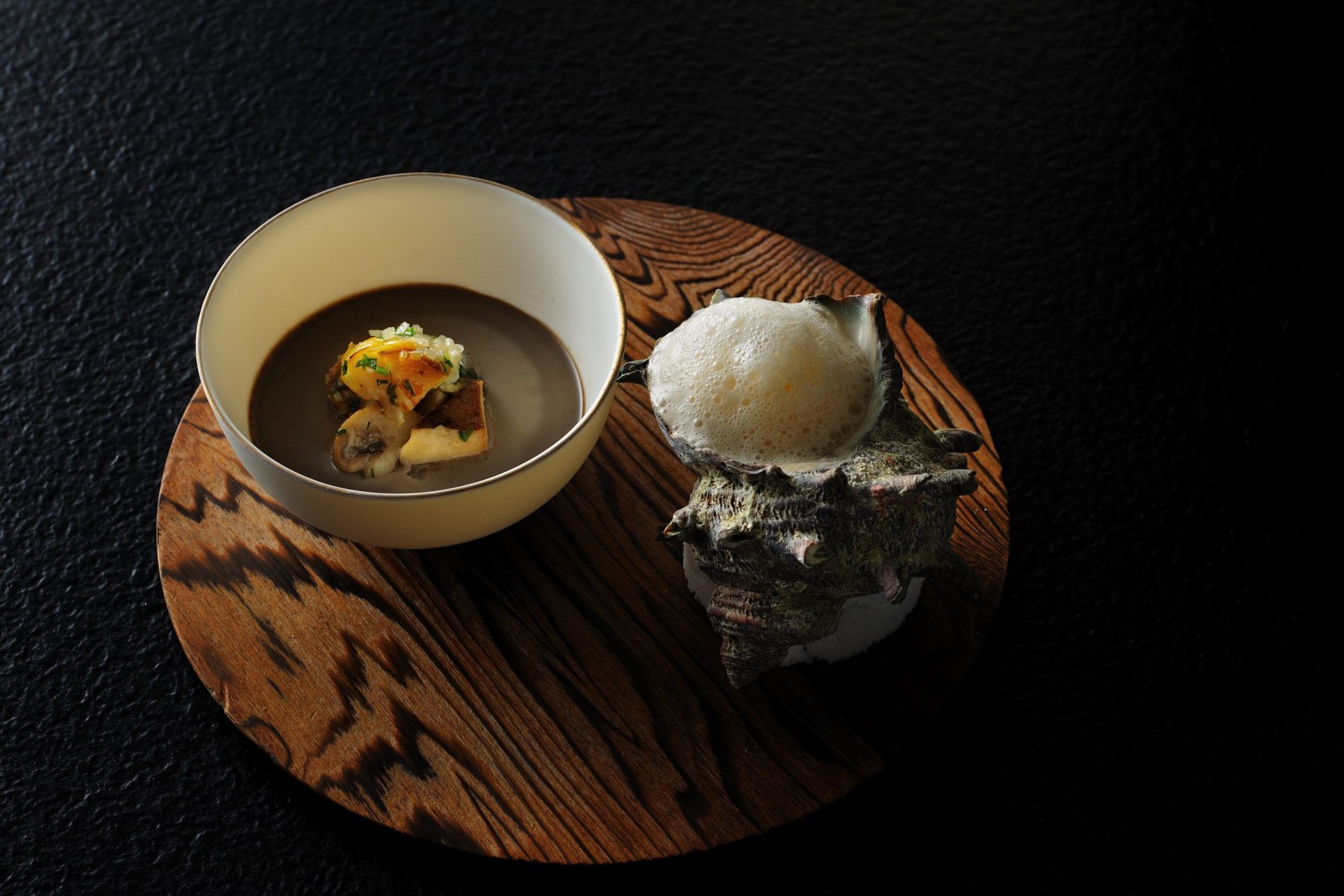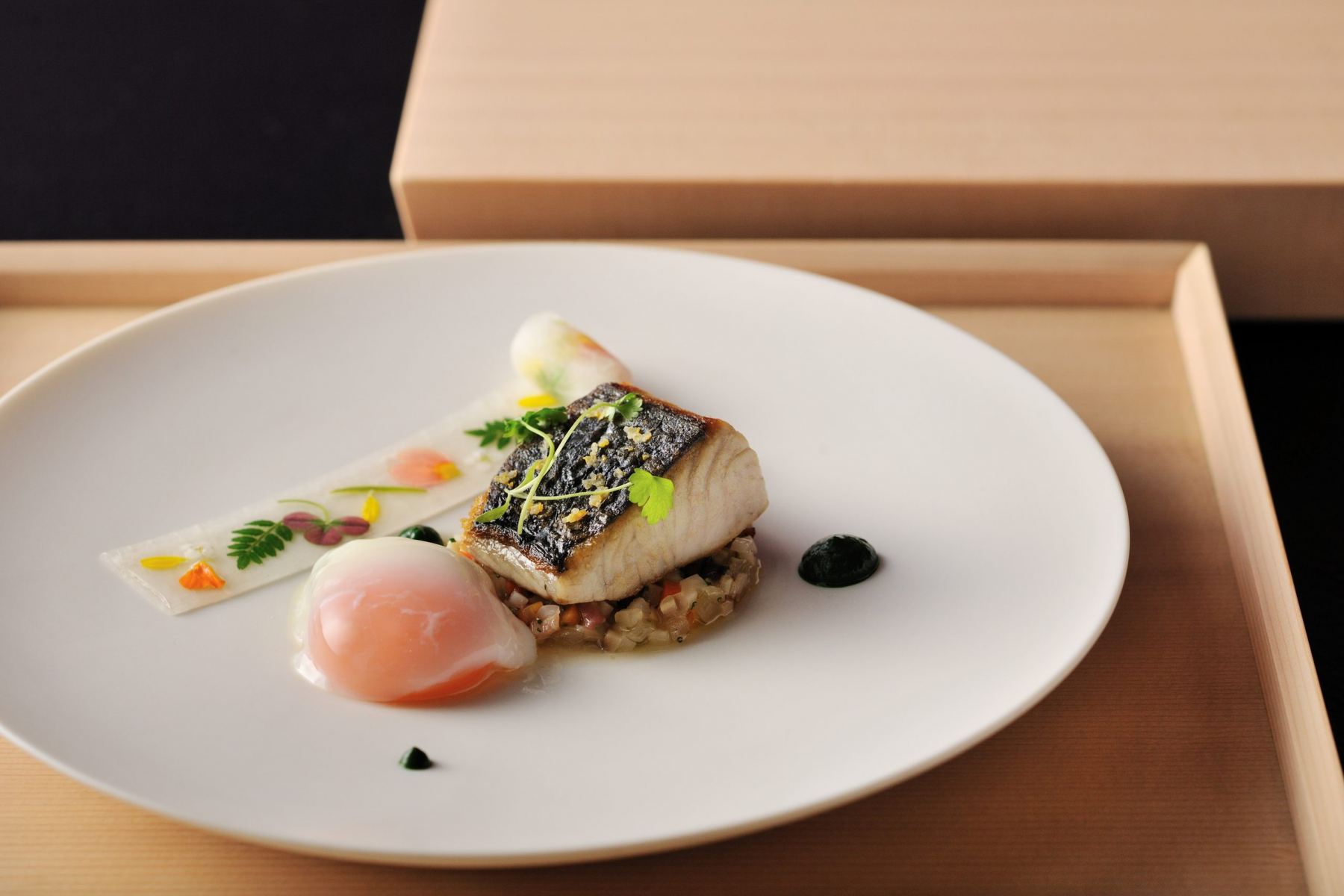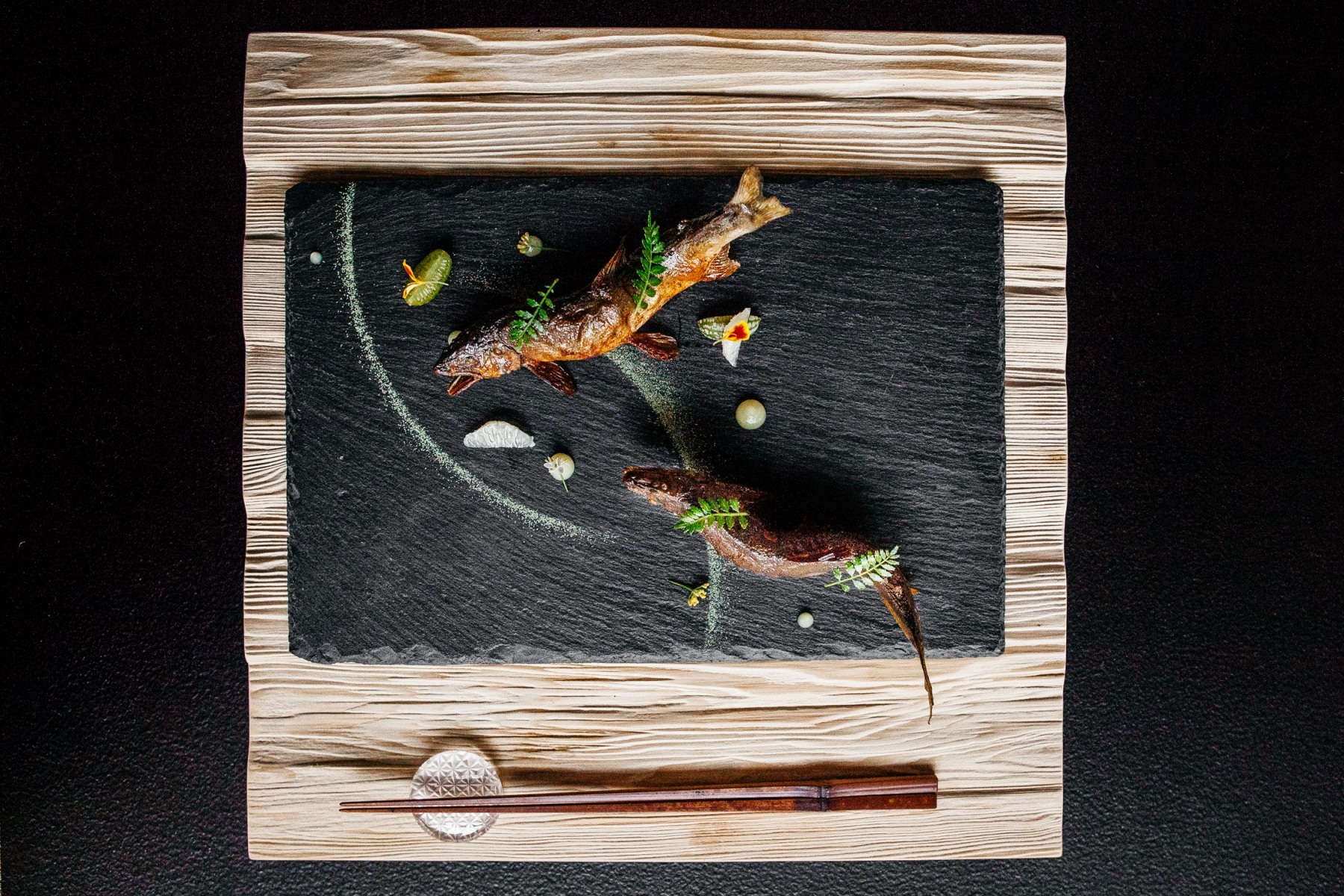 Why are you so fascinated with French culinary techniques? What made you decide to pursue the French culinary arts?
Originally, I worked at an Italian restaurant. One day, when I was having a meal at "Robuchon", I was moved by the sheer beauty and deliciousness of the food. It inspired me to pursue the art of French cuisine. French cuisine has so many different types of techniques and sauces that I became fascinated and I started to learn everything about it.
What kind of dining experiences would you like guests to have when they visit HOSHINOYA Tokyo to try the food that you have created?
HOSHINOYA Tokyo is a new style ryokan "Urban Japanese Ryokan" that is different from general ones. HOSHINOYA Tokyo Dining offers a new course meal, "Nippon Cuisine," which is neither kaiseki nor French. We would like you to enjoy the dishes crafted with the ingredients that are only available in Japan, which are created by the minerals of Japan's mountains, rivers, and the sea.
Through my Nippon Cuisine, I would want the guests to enjoy these minerals produced by Japan's forests. Japan is surrounded by seas that are visited by warm and cold currents–ideal conditions for raising high-quality fish. Over 70 percent of Japan is hilly or mountainous and full of nutrient-rich soil. Rainwater carries these nutrients to the sea, allowing for an even higher quality of fish. The minerals of Japan's forests have nurtured rich culinary cultures across the country; some vegetable and fish delicacies can only be found in certain parts of Japan. As head chef of the only genuine ryokan in Tokyo, I feel it is my duty to treat my guests to these hidden delights – to give them a taste of not just the best of Tokyo, but the best of Japan.
I would like you to not only stay overnight and enjoy Japanese hospitality, but also to experience gastronomy at a new ryokan offered by HOSHINOYA Tokyo.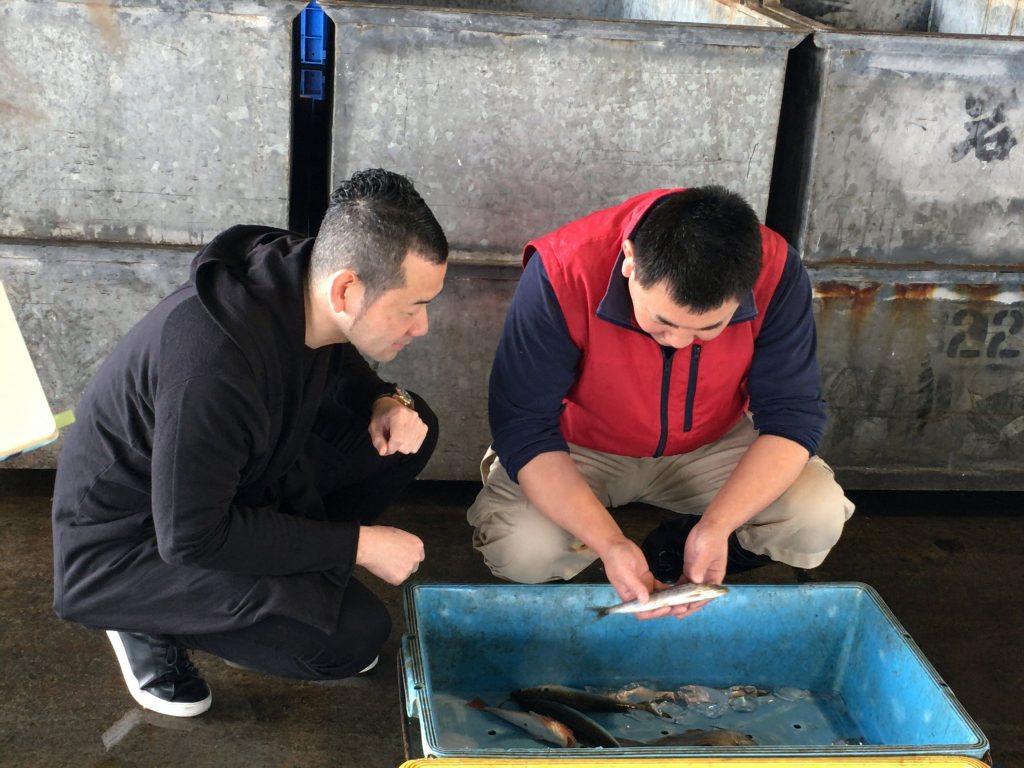 What are the main culinary creations that are on the menu at HOSHINOYA Tokyo? Where did you derive the inspiration for these dishes?
I often go to the mountains to pick wild vegetables and wild plants, or the river to catch some fishes. I get inspiration for my cooking from the local climate and nature. For example, in the case of dishes using "ayu", instead of dishing up in the middle of the plate, I try to dish up the ayu in the corner of the plate or put the leaves on top of the ayu. It was inspired by ayu swimming in the river, not swimming in the middle, swimming in the corner of the river or hiding in aquatic plants.
What advice would you give to those who would like to become a chef? What qualities are required?
I think it is crucial to always remain humble without forgetting to be honest. When you adopt a humble attitude, you can grow faster as a person and as a chef by absorbing and learning a lot from the people around you and your surrounding environment. A become a chef, one must never stop learning and improving yourself.
What are your favourite dishes and wine?
I like simple dishes that bring out the flavor of the ingredients. Simple dishes such as sushi, tempura, and soba best accentuate the flavor of the ingredients themselves. I like such dishes. For wine, I prefer French champagne Jacques Selosse.
If you must recommend some places in Tokyo to a foreign visitor, what would they be and why?
I would like to recommend Kappabashi Street(かっばし道具街), which is lined with many shops selling items such as cooking utensils and plates. It's fun and interesting just to look around and browse the goods that they are selling. I find it fascinating to browse the cutlery and kitchenware there.
What's Trending?
Most Popular