29 Aug 2020
Wine Revolution – Online Masterclass Series: 4 September 2020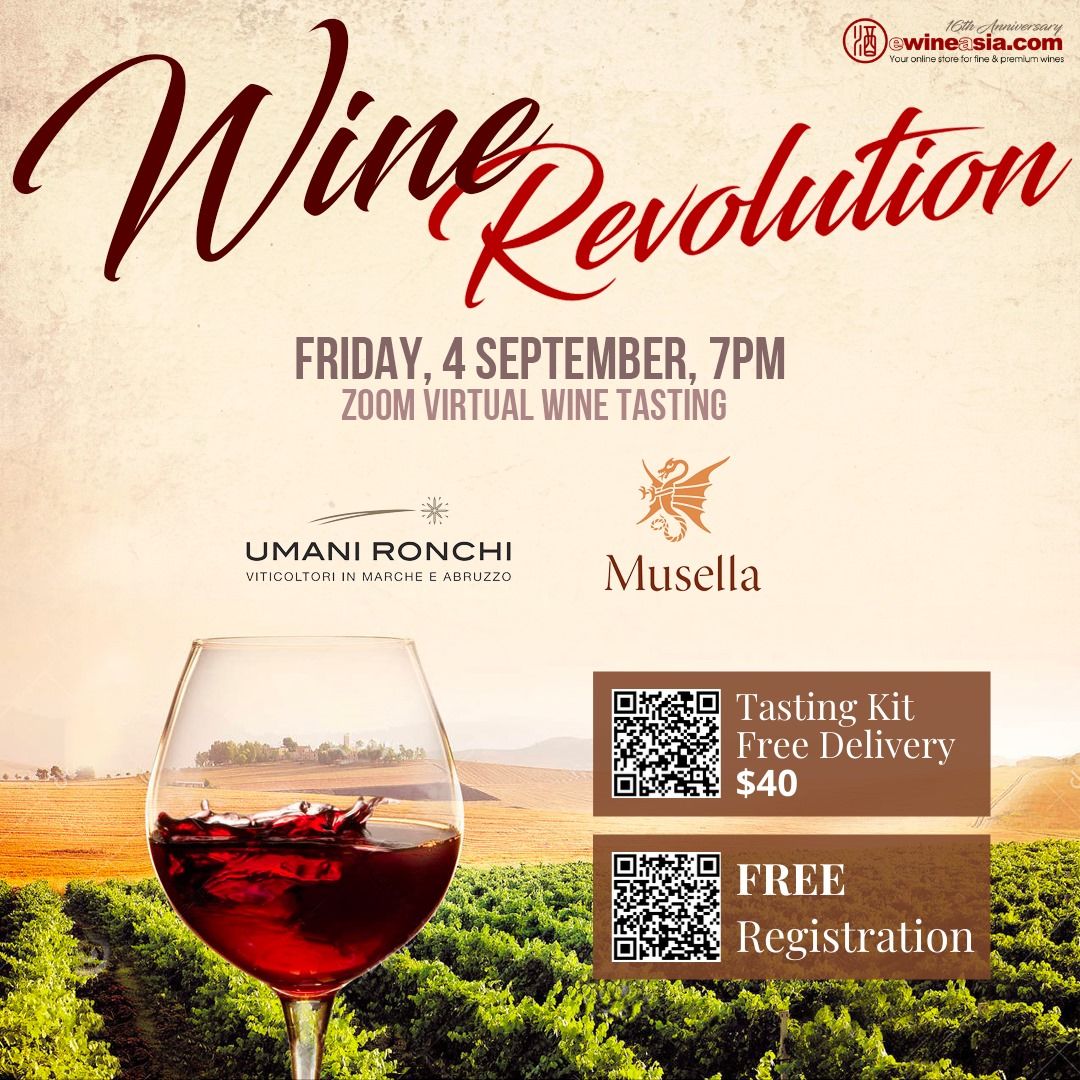 "From the roots of the past, we cultivate the vines of the future"
Organic & biodynamic wines have seen a huge surge in popularity in recent years, with many successful producers converting to organic and biodynamic practices to supply the increasing demand for wines that are good for both the drinkers and the environment and that are produced with care.
Organic winery, Umani ronchi and Biodynamic winery, Tenuta Musella, is driven by a strong sense of ethics and respects the environment lavishing attention on the territory and biodiversity. Both family owned wineries were founded in the 1950s, and have been producing top notch quality wines ever since.
Join us to virtual taste the wines from these brilliant Italian wineries with their winemakers and/or representatives, Maddalena Pasqua (Tenuta Musella) and Giulia Benini (Umani Ronchi).
Wine tasting kit consists of:
– Umani Ronchi Casal Di Serra Verdicchio DOC Classico Superiore 2017 (100ml)
– Umani Ronchi Plenio Verdicchio Riserva DOCG Classico 2015 (100ml)
– Umani Ronchi Cumaro Conero Riserva DOCG 2014 (100ml)
– Musella Amarone Della Valpolicella DOCG 2013 (100ml)
– Tasting Notes
– A4 Tasting Mat
NOTE:
– The wines will be delivered to you before the tasting on 4 September.
– Wine tasting samples purchases will be closed on the 3 September 2020 (Thursday), 6pm to allow time for Delivery.
– Delivery is limited to Singapore only.
What's Trending?
Most Popular