17 Aug 2020
True Italian Taste: 27 August 2020 (Online Masterclass)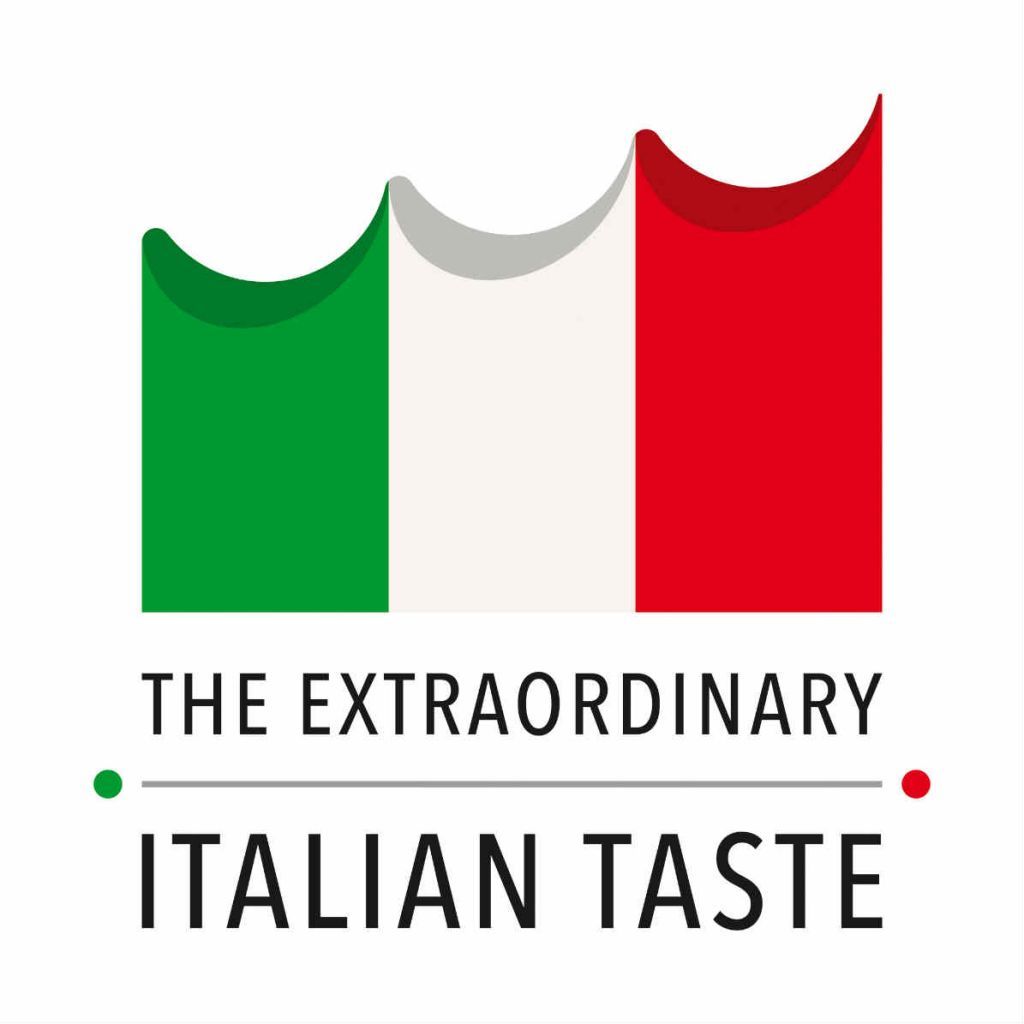 The True Italian Taste is a project promoted by the Italian Ministry of Foreign Affairs and International Cooperation ​and coordinated by Assocamerestero​, the association that brings together 81 Italian Chambers of Commerce in the world.
Started a couple of years ago in the United States and in Europe, the project has now extended to many Asian countries.
The Italian Chamber of Commerce in Singapore will focus on increasing knowledge locally about real Italian food, in markets where the genuine Italian food experience is challenged by other products that utilize Italian names and/or symbols that recall Italy, but are not authentic.
The aim of the project is to raise awareness of the meaning of quality European certification such as DOP (Protected designation of origin) and IGP (Protected geographical indication), labels that certify a specific link to the place where they have been produced. This will serve to educate consumers to look for those labels to ensure authenticity.
The True Italian Taste aims to show food connoisseurs the healthy qualities of true Italian food, and to promote organic products, dietary supplements, and all Italian-made products certified for specific ethnic categories (halal and kosher foods).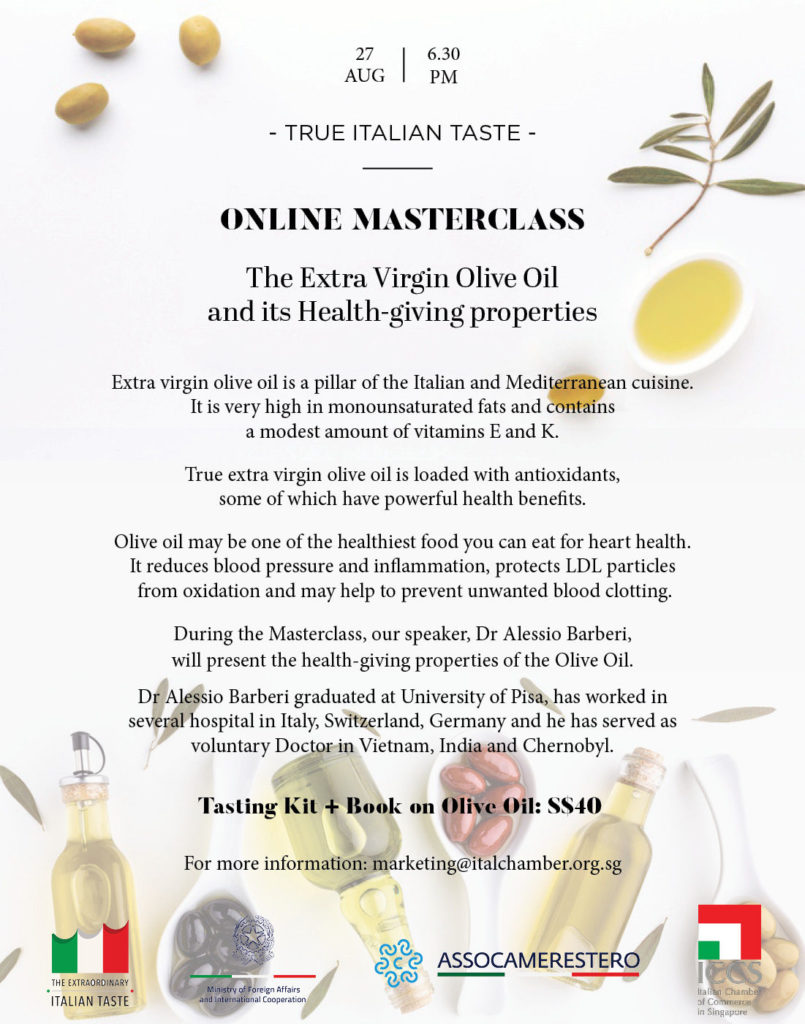 On Thursday, August 27th, you will have the chance to try explore the health-giving properties of the Extra Virgin Olive Oil with Dr. Alessio Barberi.
Time: 6:30pm – 8pm (Singapore time)
Click here to register for the event.
What's Trending?
Most Popular