10 Nov 2020
Top UNESCO World Heritage Sites in China: Nature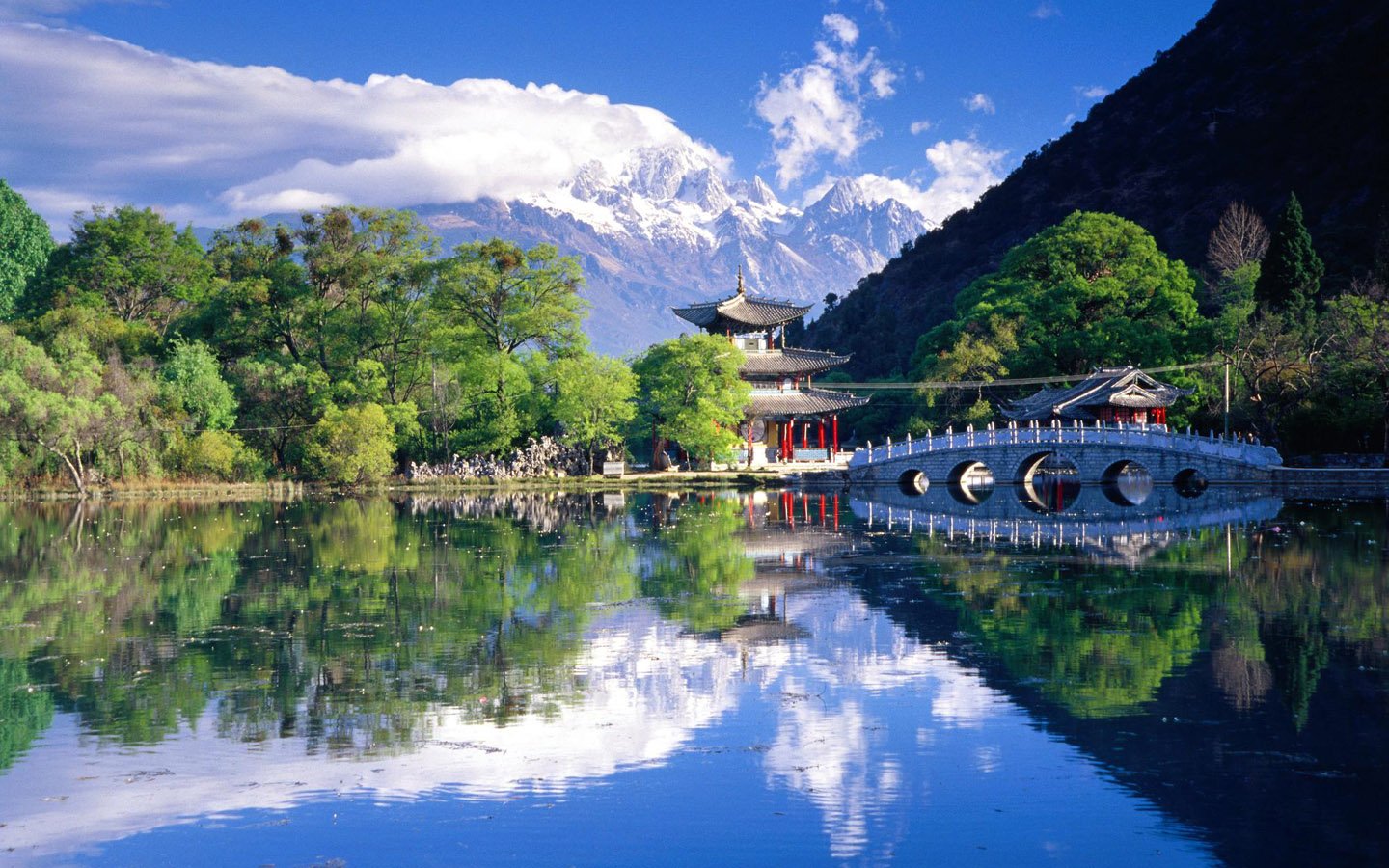 Foreigners who have never lived in China are often surprised when they learn that China is also home to some of the world's most spectacular natural wonders. Many would undoubtedly be well-acquainted with the images of cosmopolitan Shanghai and Beijing, resplendent with the nation's rapid urbanization, but beyond the sprawling cities and concrete jungle, China also boasts some of the world's most beautiful UNESCO heritage sites that will simply take your breath away.
With COVID-19 largely under control in Mainland China, and domestic tourism well on the road to recovery, expats and locals are already searching for new destinations to reconnect with nature and take a breather from the stress and rigour of urban living. The Culture Embassy has curated a list of top UNESCO heritage sites in China that you should visit rekindle your connection with Mother Nature!
Wulingyuan Scenic and Historic Interest Area (Hunan)
It was once said that when legendary Hollywood director James Cameron was scouting for location to film his Sci-fi blockbuster, Avatar, he unhesitatingly decided to use the backdrop of the mountains and landscape in Wulingyuan as the setting for the idyllic Pandora in the movie. As one of China's most spectacular national parks, the famous Zhangjiajie National Forest Park inside the Wulingyuan Scenic Area combines over 3,000 towering sandstone pillars and abundant wildlife with lush vegetation and tranquil streams.
One of the main draws in the park is the Avatar Hallelujah Mountain where you can find lifesize Na'vi and Ikran models that will bring back fond memories of the movie. There are also lifesize Na'vi models on the roof of a restaurant near the attraction and billboards and banners with an Avatar theme in the area. However, setting aside its Hollywood fame, travellers come here for the hike through the park, feasting their sights on the amazing natural mountains and cliffs, caves and lakes, valleys and streams
You'll need to bring along a top-notch camera to capture the panoramic beauty of this site in order to do it justice. Expect to spend at least a few hours on photography alone.
Huangshan/Yellow Mountain (Anhui)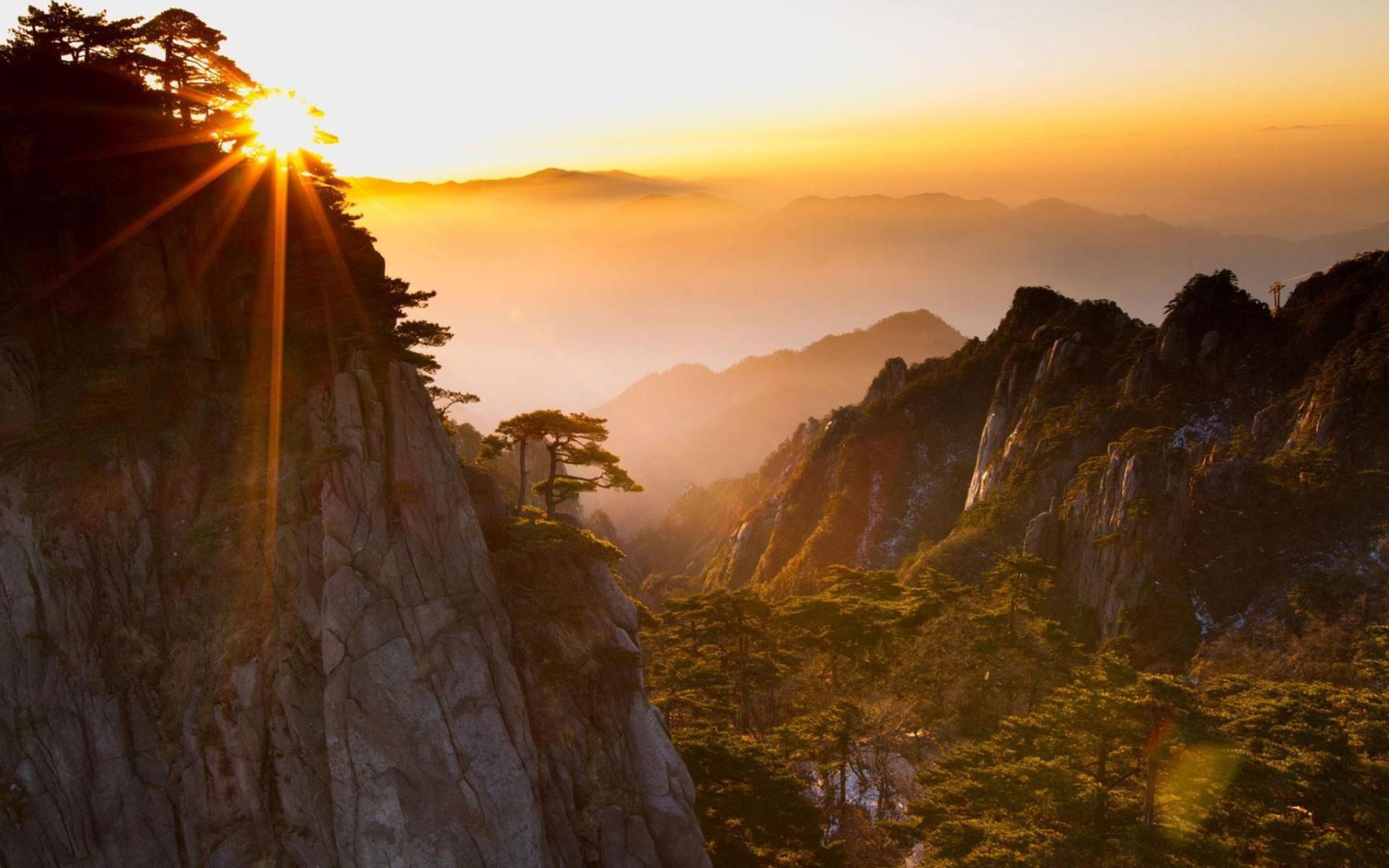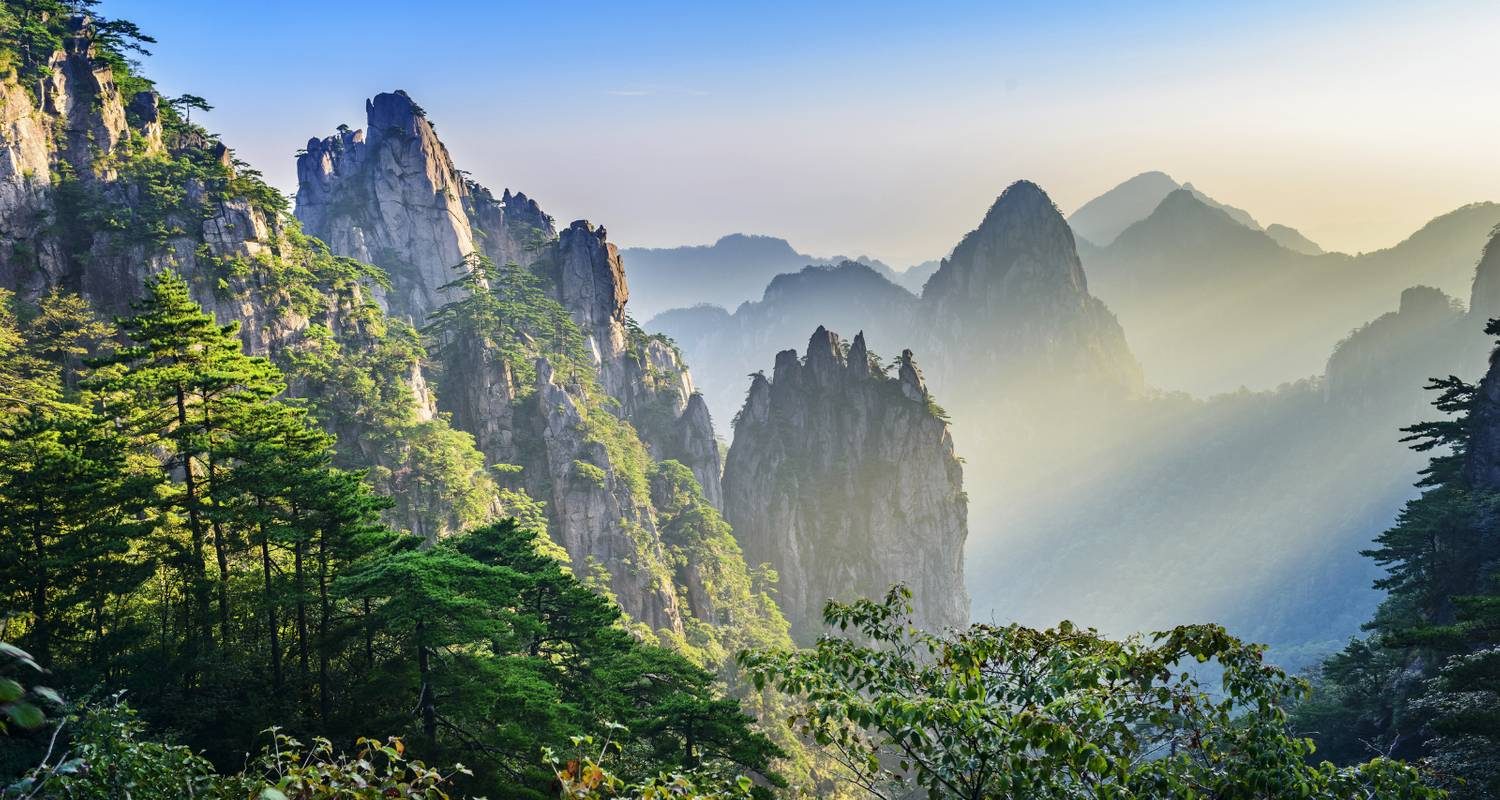 China has an abundance of beautiful peaks and mountains, but the ethereal beauty of Huangshan is so amazing that this is easily the top (if not, one of the top) sights in China. Known as "the loveliest mountain of China", Huangshan has been romanticized numerous times in poems and literary essays by famous poets, writers and painters who regularly visited this "sacred" mountain to immerse in its tranquil beauty for poetic inspiration.
During the Ming Dynasty from around the 16th century, this landscape and its numerous grotesquely-shaped rocks and ancient, gnarled trees inspired the influential Shanshui ("Mountain and Water") school of landscape painting, providing a fundamental representation of the oriental landscape in the world's imagination and art.
Its dramatic granitic peaks, many over 1,000 m high, emerging through a perpetual sea of clouds, is so mesmerizing that even Claude Monet himself would be inspired to conjure up a masterpiece.
Sichuan Giant Panda Sanctuaries (Chengdu)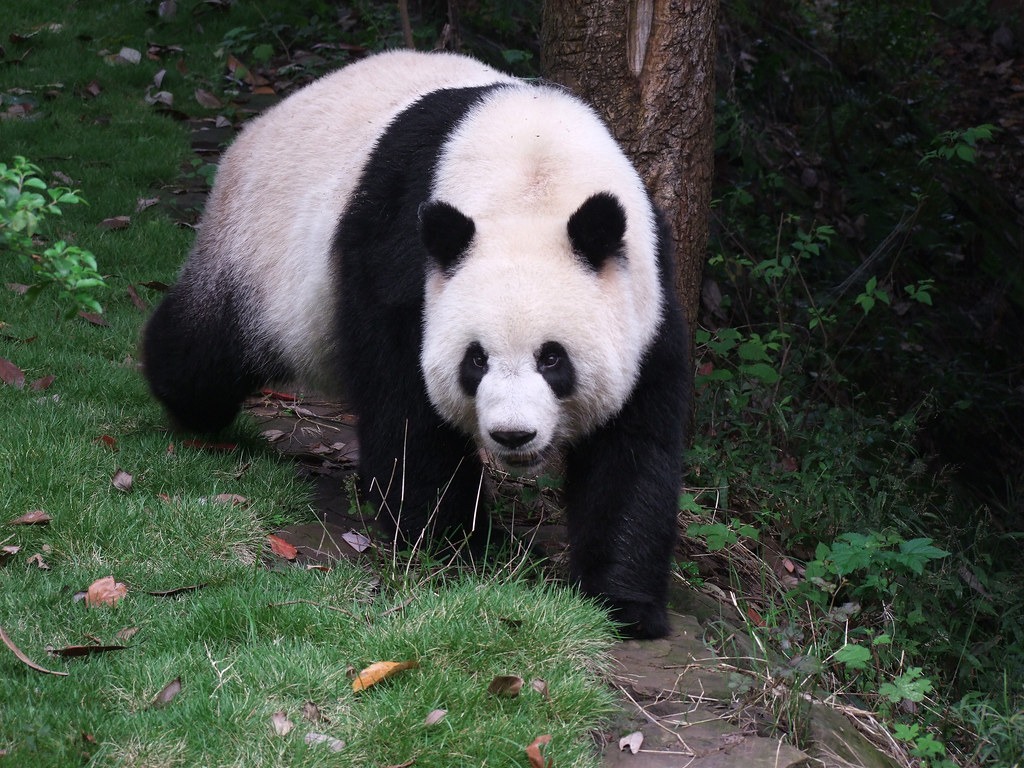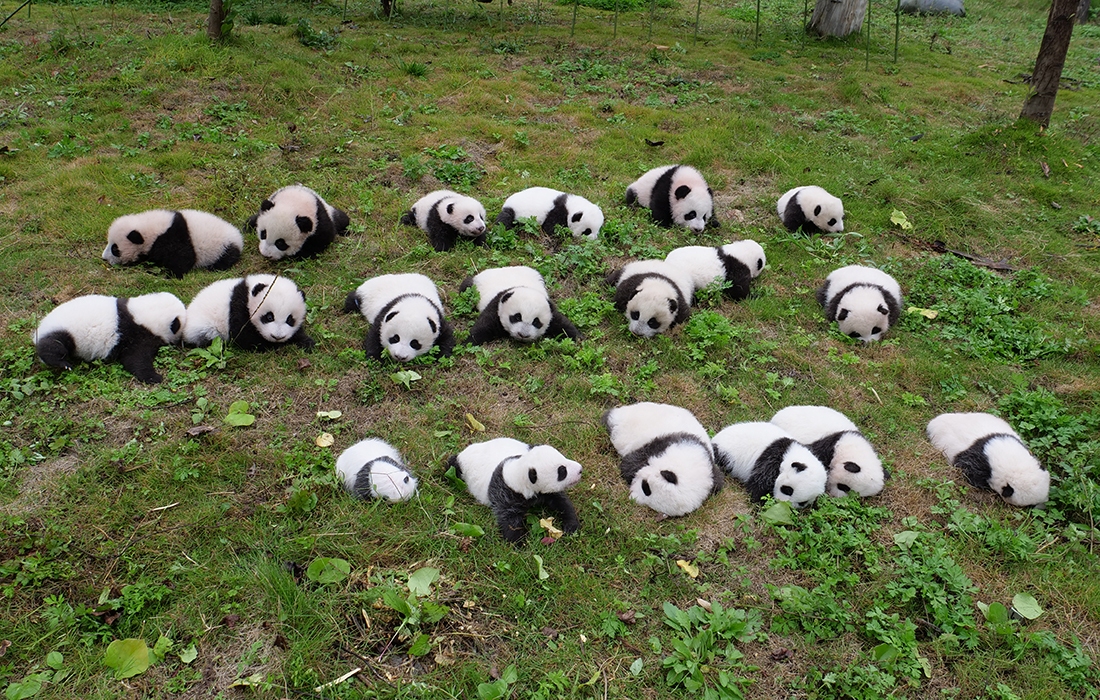 Home to pandas, which are considered the country's "national treasures", the Sichuan Giant Panda Sanctuaries consist of seven nature reserves and nine scenic spots in Sichuan province, including Baoxing county where the world's first giant panda was discovered, Wolong Nature Reserve and Qingcheng Mountain – Dujiangyan Scenic Area. More than 30% of the world's wild giant pandas live here, making it the largest and most comprehensive giant panda habitat in the world.
The sights of nature here are not as panoramic as the Huangshan but if you like animals, particularly furry ones, this is the place to get up close and personal with the cute pandas as you can engage them in a series of guided activities such as feeding them. There are a couple of bases here: Chengdu Panda Breeding Research Center, Bifengxia Panda Base, Dujiangyan Panda Base and the Woolong Panda Base. It takes about two hours to get from one base to the other and so, you would require at least 1 to 3 days to finish all of them.
West Lake (Hangzhou)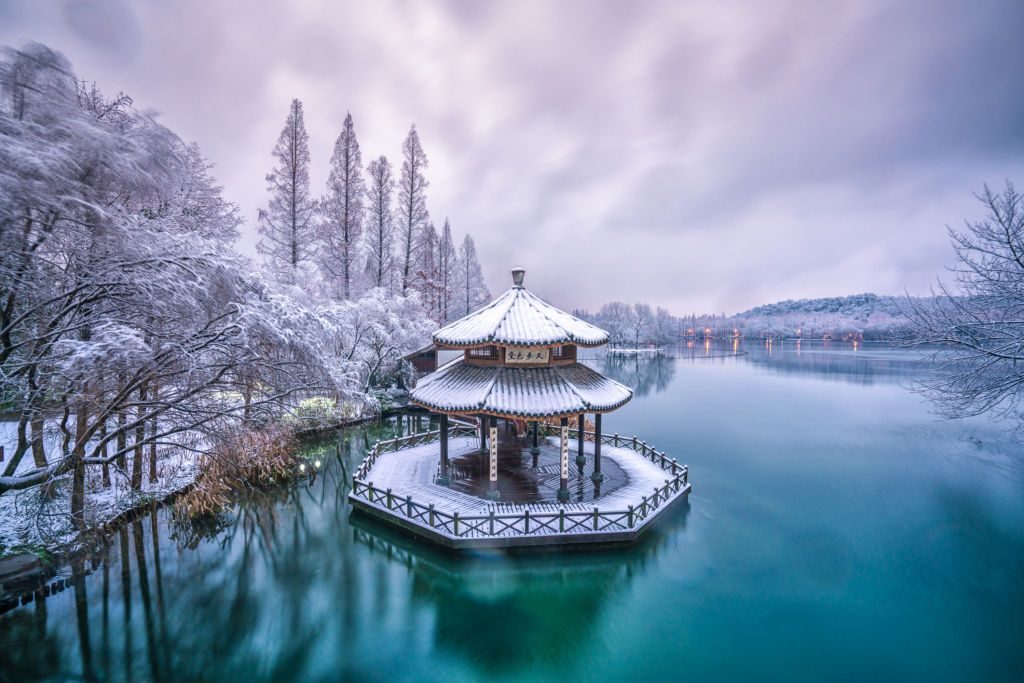 Located in the southwest of Hangzhou, the West Lake (Xihu) has garnered a reputation for being a world-class tourist destination and has even earned itself the nickname of "paradise on earth". The West Lake was elected as the first batch of China's key national 5A-level scenic spot opened to the public and it is one of China's top attractions. With its accumulation of years of history, its unique southern charm and a large number of outstanding cultural landscape propelled this natural beauty into world cultural heritage list, and it remains China's only world cultural heritage in the class of lakes.
This humongous lake covers an area of more than 6 sq km and can be enjoyed from many angles. Surrounded by rolling, green mountains, West Lake boasts stunning scenery, especially if you are in time to catch a sunset over the distant hills. There are many scenic spots for you to enjoy this heavenly lake and its pristine surroundings so if you are not very sure and want your enjoyment to be fuss-free, simply sign up for a cruise or a boat ride that will just take care of all your itinerary.
Three Parallel Rivers of Yunnan Protected Areas (Yunnan)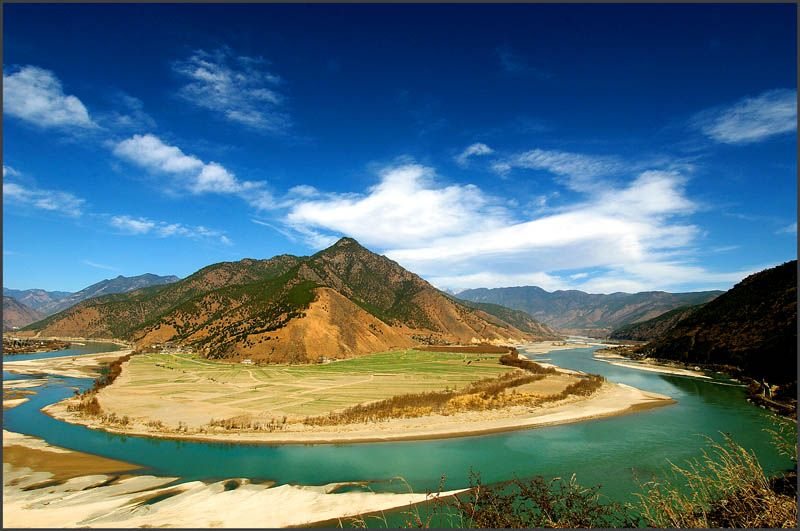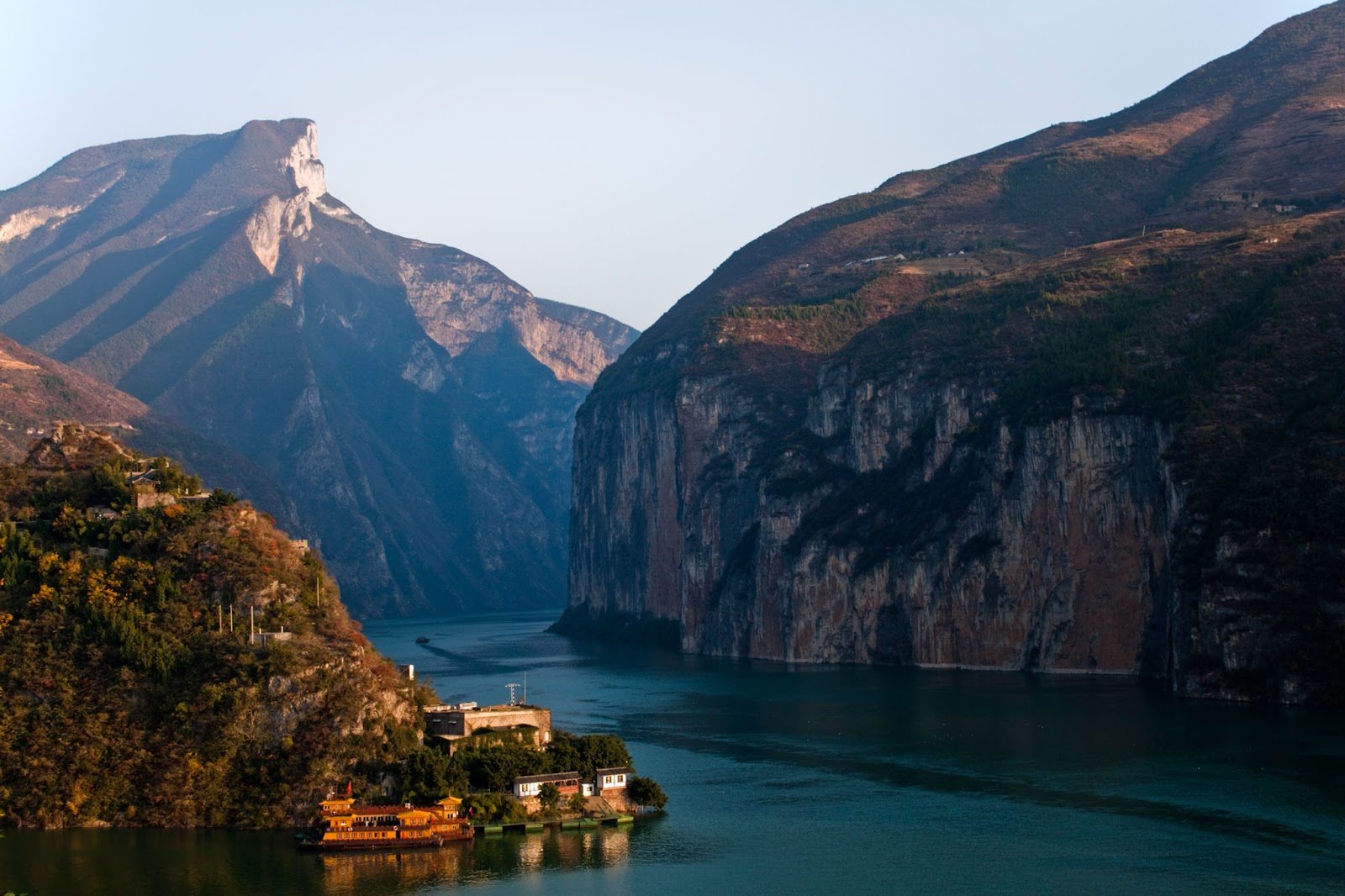 In Yunnan's northwest lies The Three Parallel Rivers of Yunnan Protected Areas, situated within the upper reaches of the Yangtze (Jinsha), Mekong (Lancang) and Salween (Nujiang) rivers, in the Yunnanese section of the Hengduan Mountains.
A testament to the beautiful of geographical forces at work, for a distance of over 300 km, three of Asia's great rivers run roughly parallel to one another though separated by high mountain ranges with peaks over 6,000 metres. Selected nature reserves and places of scenic beauty in this unique region were collectively awarded World Heritage Site status in 2003 for their very rich biodiversity and outstanding topographical diversity.
As a witness of the earth's geological processes of the past millions of years, the area of the Three Parallel Rivers features an outstanding diversity of landscapes. There are deep river gorges and towering snow-clad mountains, luxuriant forests, alpine karst, Danxia landforms (reddish sandstone), glaciers, all dotted by lakes and meadows.
You simply cannot miss this natural spectacle!
Zhangye Danxia Landform (Gansu)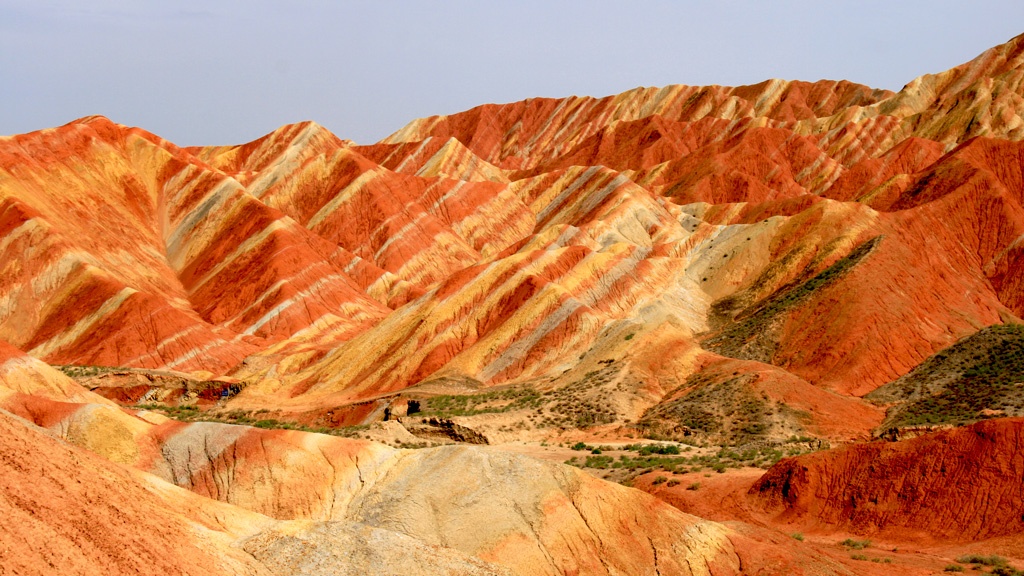 Word has it that many years ago, a farmer happened to snap a photo of this extraordinary landform and its magnificence was brought to light to the entire world. Located in the Zhangye National Geopark in Gansu, this unbelievably beautiful creation of nature convinced the National Geographic to list it as one of the 'Top 10 Geographical Wonders of the World'.
Crafted by the hands of Mother Nature some 600 million years ago, the entire landform stretches for more than 510 sq km. When its vast red rock formations are set against the tranquil blue skies, the landscape resembles a stunning oil painting that is simply breathtaking. These formations, at times smooth yet sometimes sharp, stand out against the greens or grays of the plains, looking grand and magnificent, vigorous and virile.
There are several platforms to behold the landscape in its full glory and so, if you would like to just skip the research and head straight to admiring the panorama, we strongly advise you to book a guided tour with a reliable tour agency.
South China Karst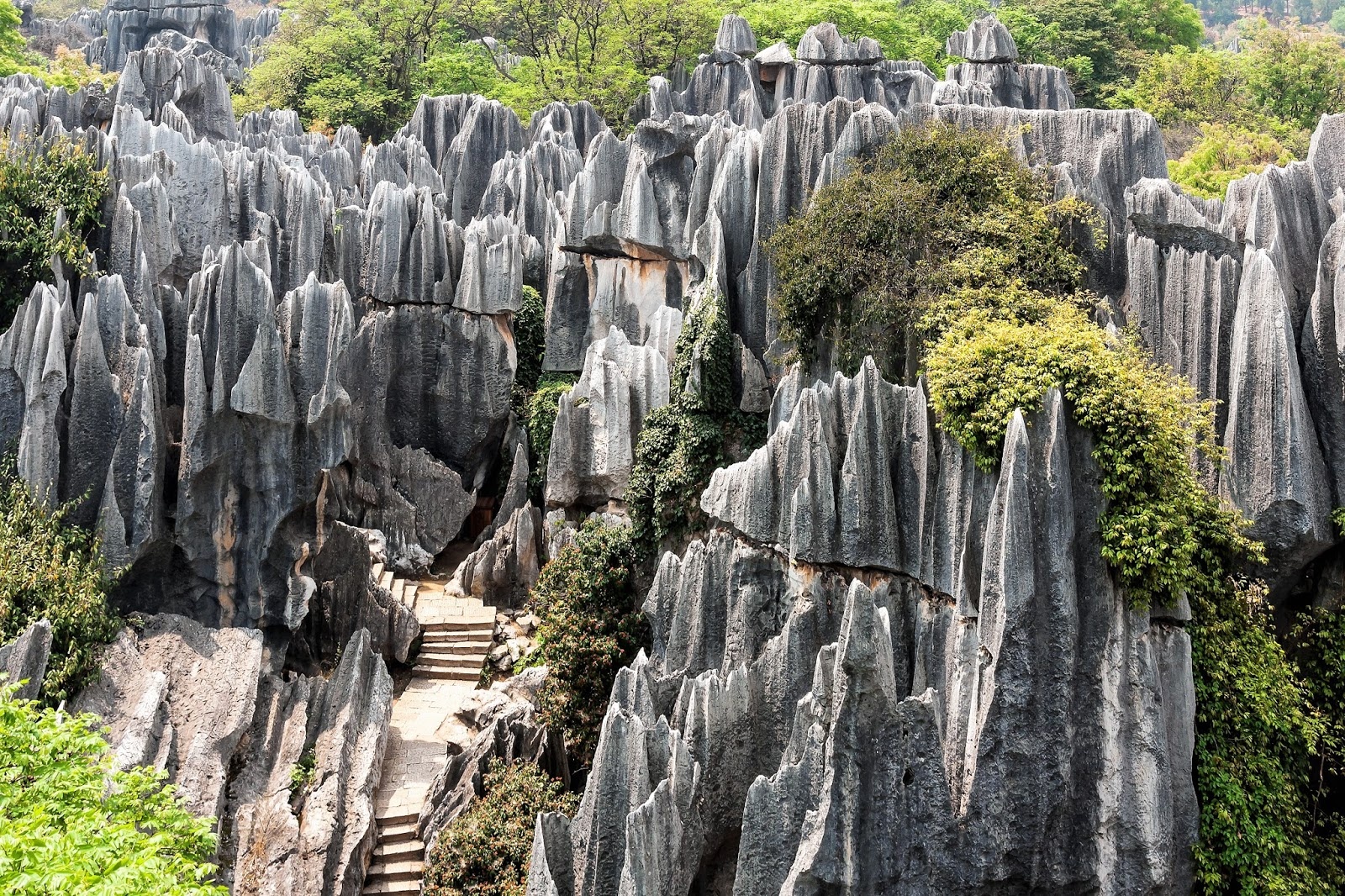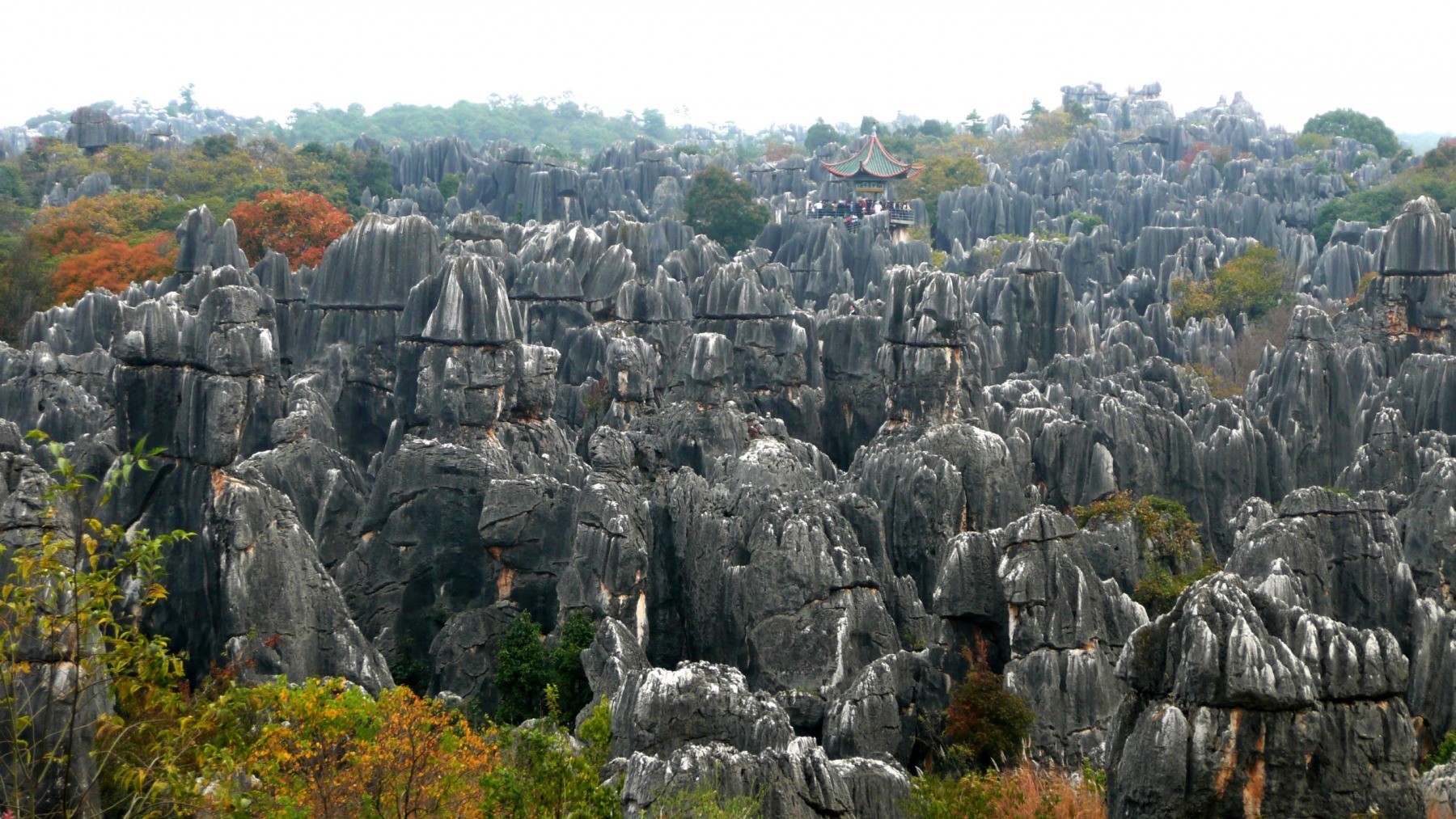 South China Karst is one of the world's most spectacular examples of humid tropical to subtropical karst landscapes. It is a serial site spread over the provinces of Guizhou, Guangxi, Yunnan and Chongqing and covers 97,125 hectares. It contains the most significant types of karst landforms, including tower karst, pinnacle karst and cone karst formations, along with other spectacular characteristics such as natural bridges, gorges and large cave systems. The stone forests of Shilin are considered superlative natural phenomena and a world reference. The cone and tower karsts of Libo, also considered the world reference site for these types of karst, form a distinctive and beautiful landscape. Wulong Karst has been inscribed for its giant dolines (sinkholes), natural bridges and caves.
This natural phenomenon contains the most spectacular, scientifically significant and representative series of karst landforms and landscapes of South China from interior high plateau to lowland plains and constitutes the world's premier example of humid tropical to subtropical karst: one of our planet's great landscapes.
What's Trending?
Most Popular