28 Mar 2020
Timeless Art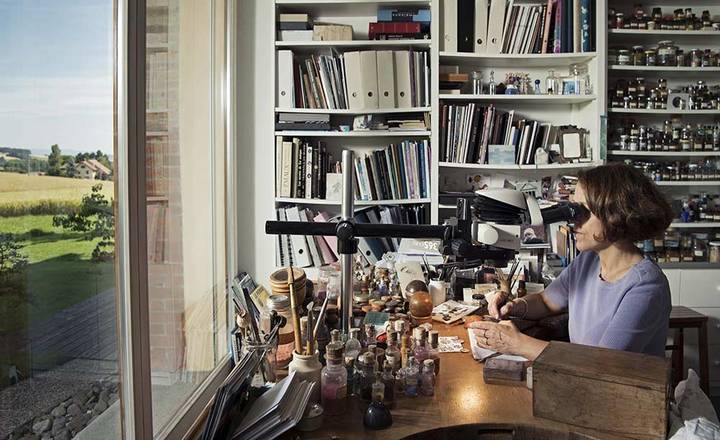 When skilled artisans fuse art and horology, some of the world's most stunning artistic timepieces are crafted. More than just functional pieces for telling the time, these luxury watches are transformed into exquisite art pieces, mesmerizing the wearer or the collector with their sheer beauty and elegance.
As a tribute to the artistic genius of watchmakers and the hundreds of hours spent perfecting the horological details, The Culture Embassy curates some of the world's most alluring and artistic timepieces.
Hermès Arceau Tyger Tyger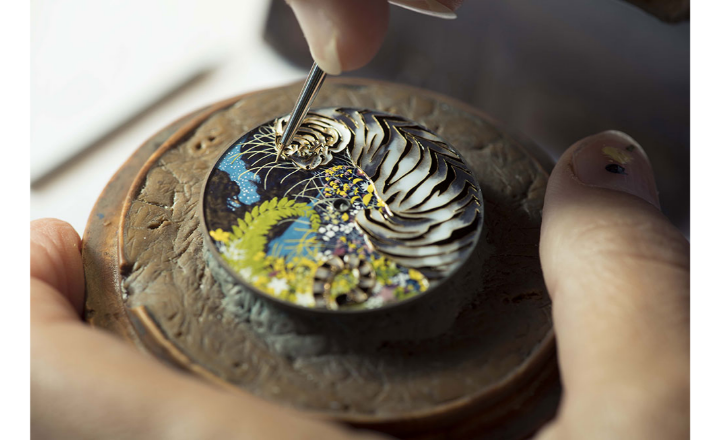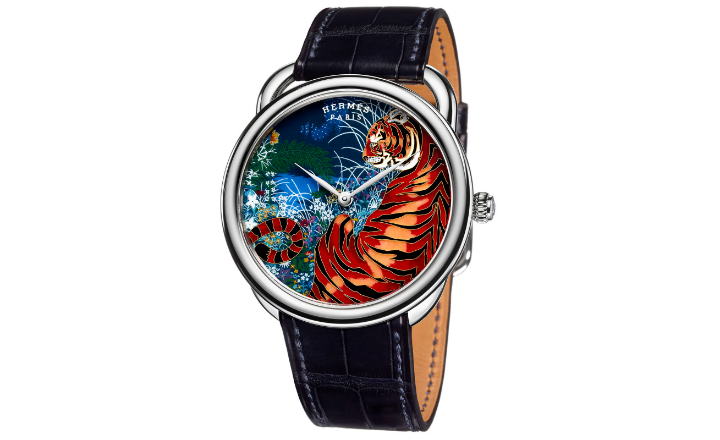 Tyger Tyger Burning Bright. Designed by artist Henri d'Origny, inspired by the iconic scarf of Alice Shirley, infused with the motif from William Blake and polished by the nimble hands of master enamellist, Anita Porchet, this timepiece showcases the sublime art and craft of various artists who combine their artistry to bring you their masterpiece that will stand the test of time. Also, this timepiece will only stoke and inflame your desires further. It was a limited-edition release so don't bother asking for the price: Like the Tyger in Blake's poem that is forever enigmatic and elusive, this is one artistic timepiece that you might just never lay your hands upon.
Van Cleef & Arpels Poetic Wish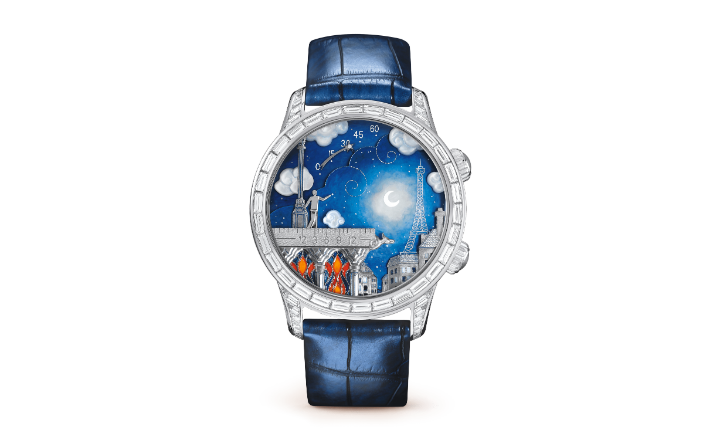 Van Cleef & Arpels have long developed an outstanding reputation for infusing their luxury timepieces with touching romantic themes. In their limited-edition Poetic Wish collection, their timepiece becomes a canvas for a beautiful fairytale romance of a Parisian couple who could only gaze at each other from a distance, before eventually falling into each other's loving embrace on a bridge at midnight. This exquisite dial is sheer horological poetry in motion, as artisans meticulously apply engraved gold, enamel work, mother-of-pearl sculpting and miniature painting onto the timepiece. The minute repeater launches the animation which unfolds the mini Parisian love story right before your eyes.
Amadéo Fleurier 39 Fan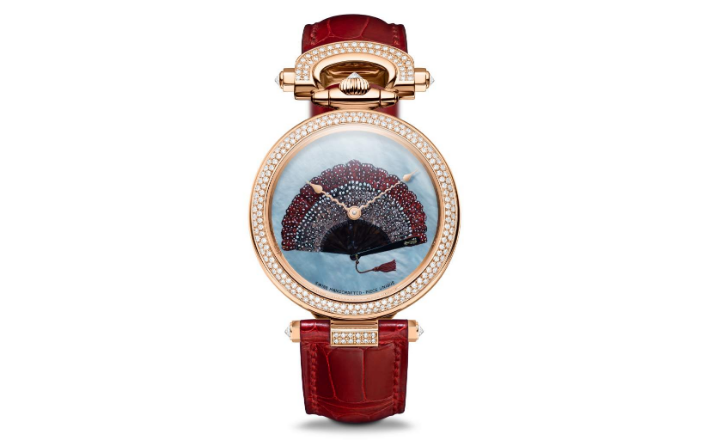 For almost two centuries, the artisans of Bovet have gained a loyal following for their virtuosity in elevating the craft of decorative watchmaking. In this series, they continue their enduring legacy with a unique collection that unveils miniature painting variations produced on mother-of-pearl with fans as their theme. Fans made of feathers, silk, lace or inlaid mother-of-pearl are carefully painted on the dials of the collection's timepieces by the Maîtres d'art who recreates the painting on the canvas with astounding attention to detail. As with its trademark convertible Amadéo system, this artistic timepiece can be transformed into a wrist, pocket or pendant watch, or a table clock.
Chanel Mademoiselle Privé Coromandel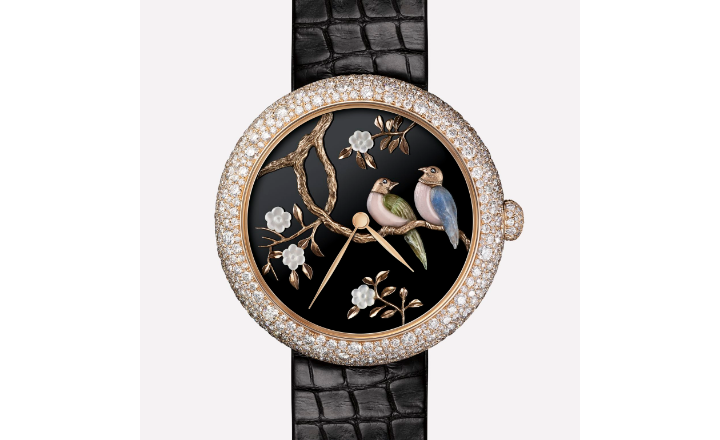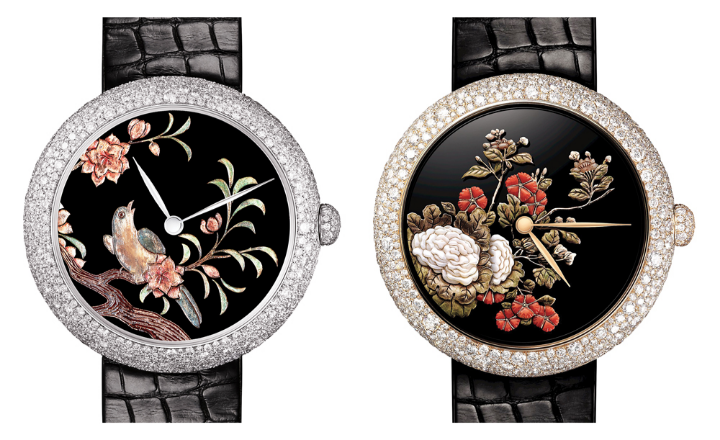 Inspired by Coco Chanel's love for avian-themed paintings from coromandel screens, Chanel has launched the Mademoiselle Privé Coromandel Glyptic series. These beautifully lacquered screens held artistic interpretations from ancient mythology, and were expressed in the form of Orientalist symbols such as perfectly poised birds in hardwood trees, something that was reinterpreted for the Coromandel Glyptic. Painstakingly transposed onto the watch dials by craftsmen from the illustrious House of Lesage, the silk, diamonds and pearls are deftly embroidered onto the watch's dial and come encased in 18-carat gold.
Cartier Panthères et Colibri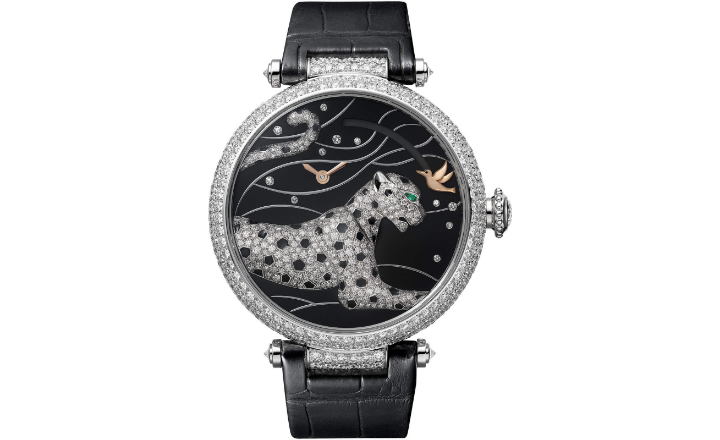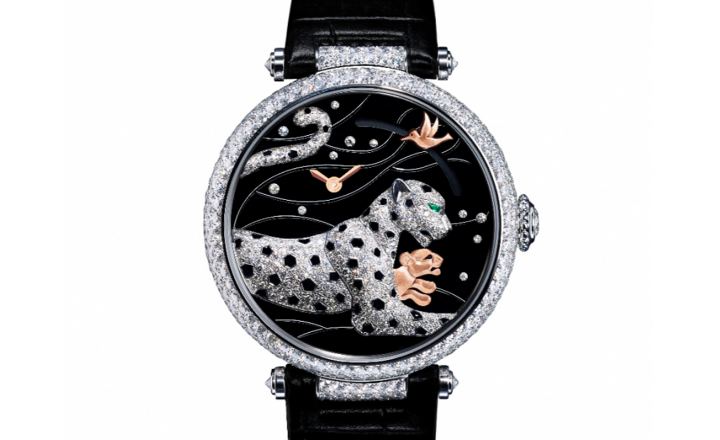 The Panthères et Colibri brings the poetic imagination of Cartier as a watchmaker and jeweller to fruition. The aesthetic quality is exquisitely stunning and the decoration refined: the black diamond-studded background of the dial features a filigree of wild plants. The profile of the felines stands out by its volume, with its diamond-set coat and black lacquer spots. Upon pressing on the winding crown, the panther cub darts from between its mother's paws to startle a golden humming bird. A delicate and precious transposition of a complication, made to look effortlessly simple by the artisans at Cartier.
Dior Grand Bal Jardins Imaginaires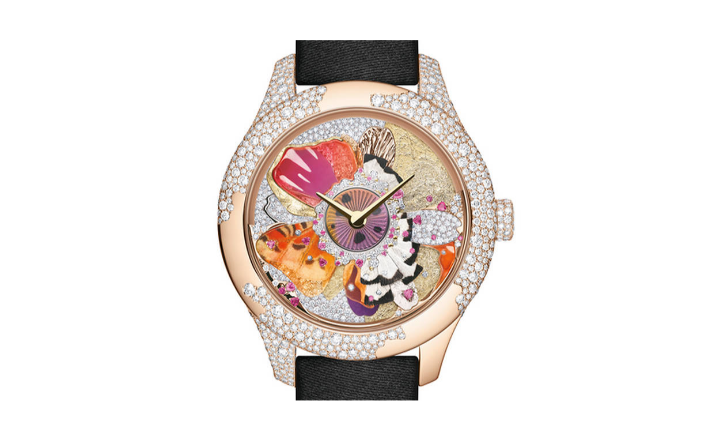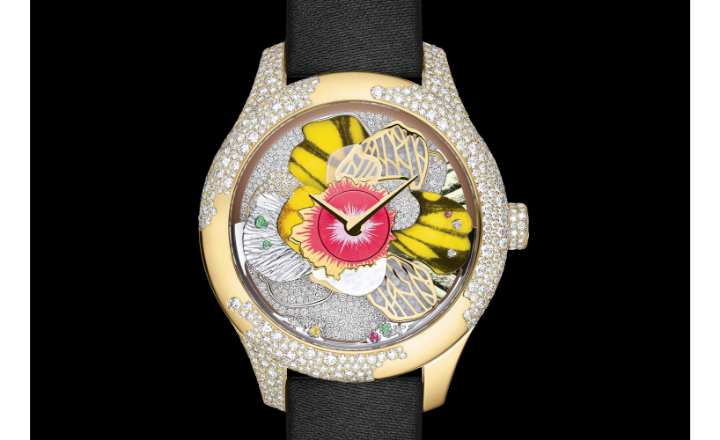 Inspired by the mystical magic of nature, these extraordinary 10 limited-edition pieces feature motifs of flora and fauna set in gold, with precious stones, glass, butterfly wings and scarab beetle elytra, to celebrate eponymous founder Christian Dior's love of flora and gardens. Powered by the Dior Inverse calibre, the 36 mm case is crafted in either yellow or white gold, and snow-set with diamonds for maximum opulence.
What's Trending?
Most Popular