28 Mar 2020
The Write Art: A Stroke of Genius
Montblanc designers continue to push the boundaries of luxury writing instruments by infusing its exquisite High Artistry Limited Editions with artistic flair and historical symbolisms. Having tasted previous successes in its launch of Leo Tolstoy and William Shakespeare editions, Montblanc now pays homage to Kang Xi, the longest reigning emperor in Chinese history, with its Montblanc High Artistry Homage to Emperor Kangxi Limited Edition 1, The Imperial Dragon fountain pen.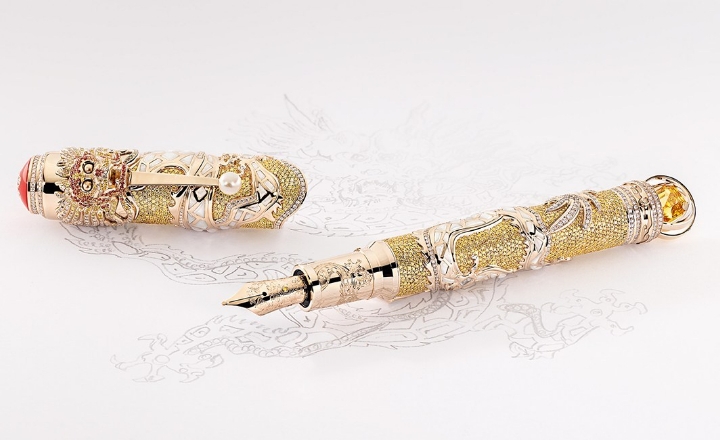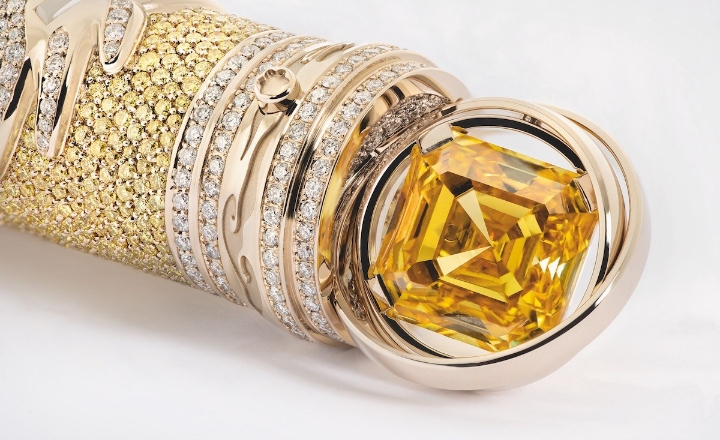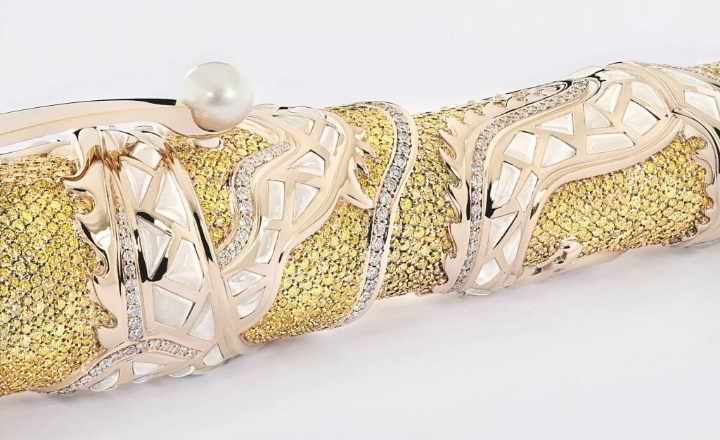 The rare collection commemorates the achievements of Kang Xi, who is regarded as one of China's greatest emperors, and whose reign restored stability and prosperity after centuries of chaos and warfare. A dragon made of individually cut white jade pieces and brilliant cut diamonds garnishes the Montblanc High Artistry Homage to Emperor Kangxi Limited Edition 1, The Imperial Dragon fountain pen is an artistic representation of the emperor's imperial authority in champagne gold.
Symbolising the yellow silk of the emperor's gown, the cap and barrel of the writing instrument are dotted with a dazzling array of yellow diamonds. The cap, which is crafted in the shape of one of his sleeves, features a mechanism which controls the movement of the dragon's eyes, opening and closing them, according to whether the pen is upright or laying down.
The design of the cone is inspired by an armillary sphere created to represent the movements in the heavens, a historical reference to Kang Xi's fascination with western astronomy. A 2-axis mechanism enables a 6.42 carat square emerald-cut yellow diamond in a vivid yellow-orange colour to rotate at its centre. Crowning the writing instrument, the cap top is set with diamonds and the clip is decorated with a natural white pearl, while the Au750 solid gold nib is decorated with the dragon's head.
With their unrivalled craftsmanship and creative infusion of a gripping historical narrative, Montblanc designers have elevated their craft to a whole new level to pay tribute to an emperor, whose legacy continues to fascinate us today.
For both Kang Xi and Montblanc, the pen is truly mightier than the sword.
What's Trending?
Most Popular