02 Aug 2020
The New Custom Line Navetta 30: Cruising Through Choppy Waters
Can't travel due to countries tightening border controls and travel restrictions? Worried about safety risks if you decide to hop a plane to places which are opened? Fret not. There is a solution to satiate your wanderlust, if you are willing or able to pay a premium. As flights are being grounded, and many tourist destinations remain closed to international travellers, the superyacht industry is setting sail against the currents, and becoming increasingly popular as a means of "travel substitution" – You might not be able to escape to your private islands or oasis, but you can still rent or buy a yacht, and go for a private cruise.
This is why, despite the pandemic wreaking havoc throughout the travel, leisure and hospitality sectors, Italian yacht builder Ferretti Group is cruising ahead with its brand-new Custom Line Navetta 30, a superyacht artfully crafted by interior design firm Antonio Citterio Patricia Viel, with renowned yacht designer Filippo Salvetti adding his deft finishing touches to the superyacht's exteriors.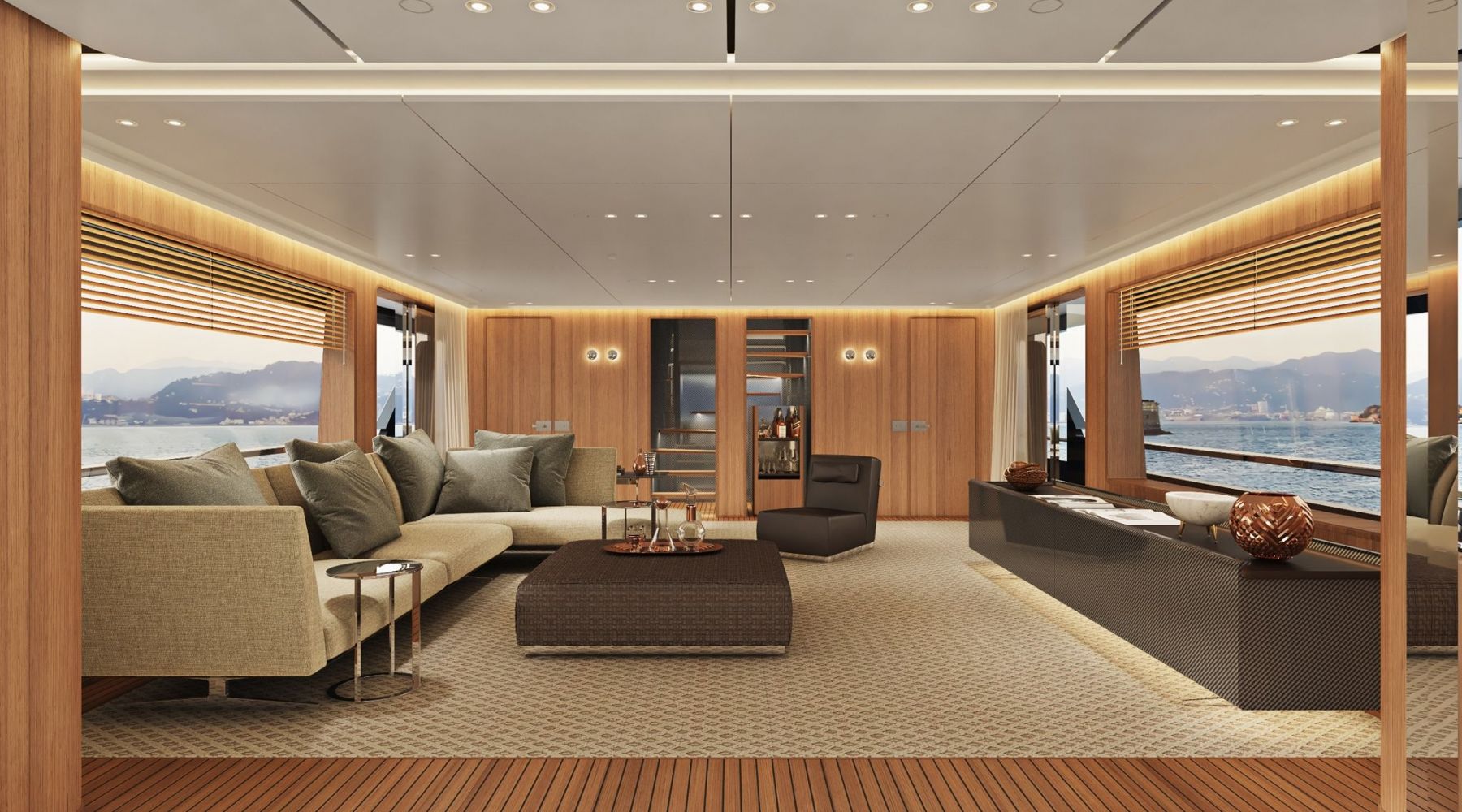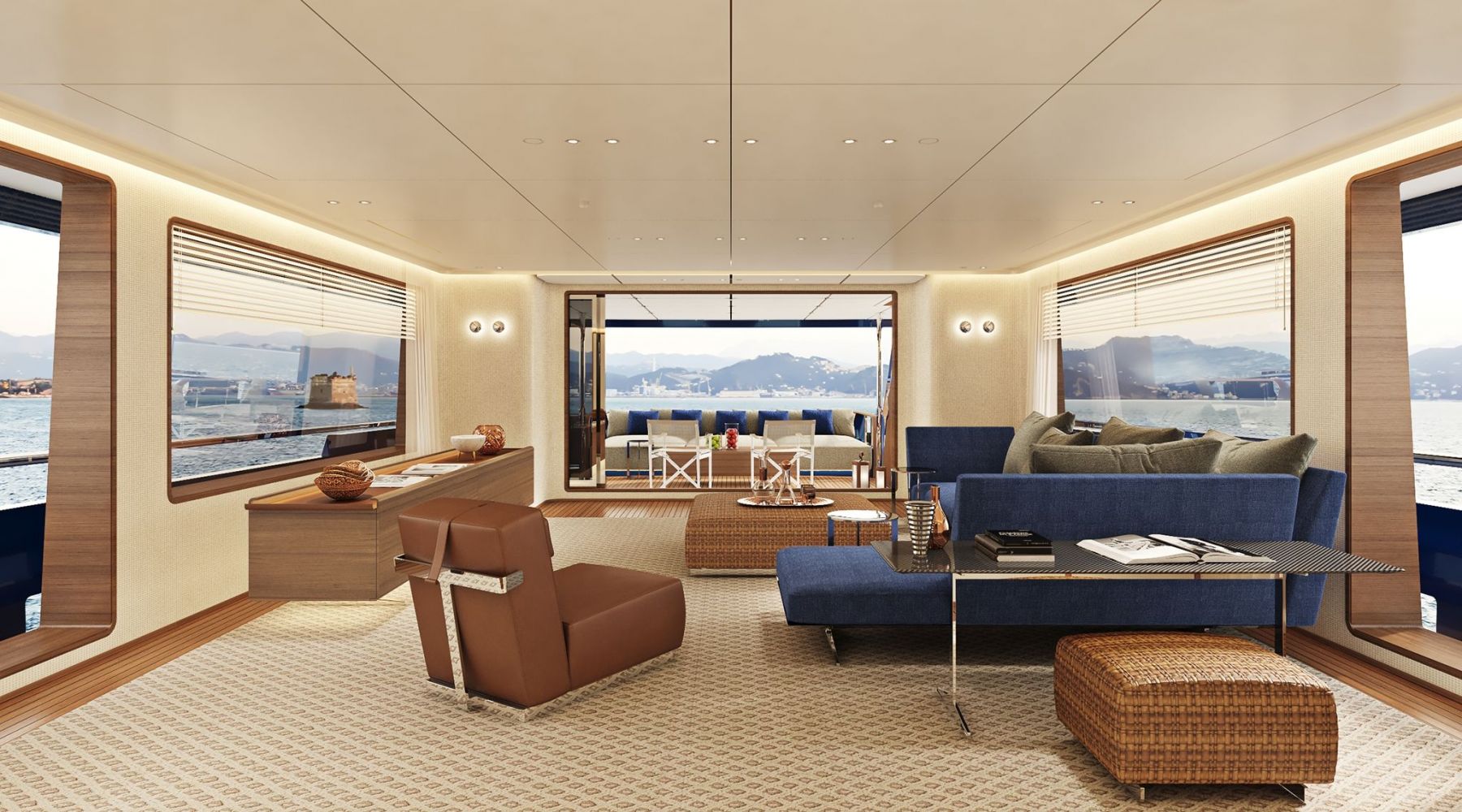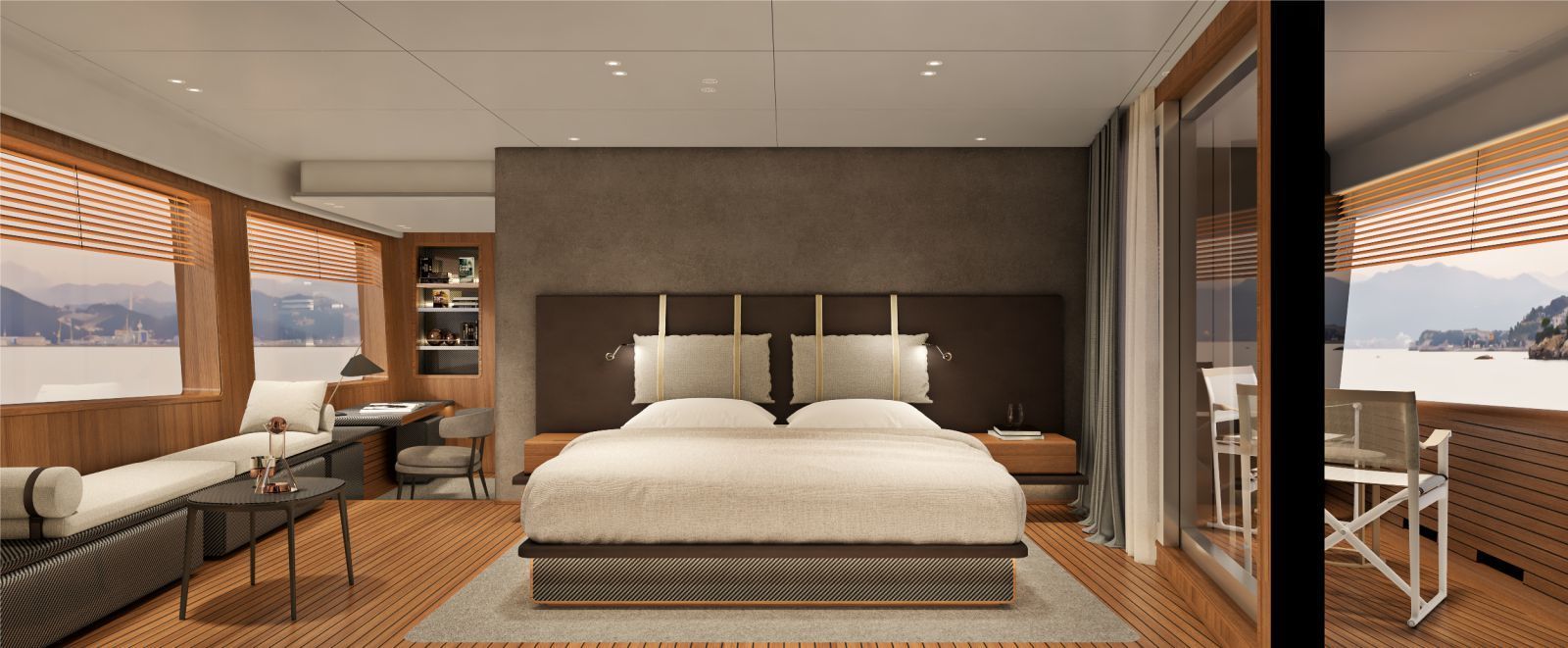 The firm has given traditional maritime style – from the concept to the colour palette – a contemporary twist, which also showcases exquisite Italian nautical craftsmanship. The classic design of the curved lines on the furniture and window frames presents a modern outlook on nautical traditions. Its timeless elegance is complemented by the vibrant "sporty chic" of carbon detailing, surfaces with quartz fibre combined with fibre glass to create customised textures, sophisticated lacquer, and fabrics with ultramarine blue stripes.
True to its sporty outlook, which inspires its users and guests to adopt a zesty spirit, the yacht comes with 3 decks for guests to enjoy their day out at sea. Regardless of whether you are alone, holding a small party, or organising an intimate event, guests can enjoy a full-beam lounge on the main deck, or indulge in various entertainment and social options in the dining and lounge area on the upper deck. For added levels of comfort if you plan to stay overnight, 4 VIP cabins are available for your repose.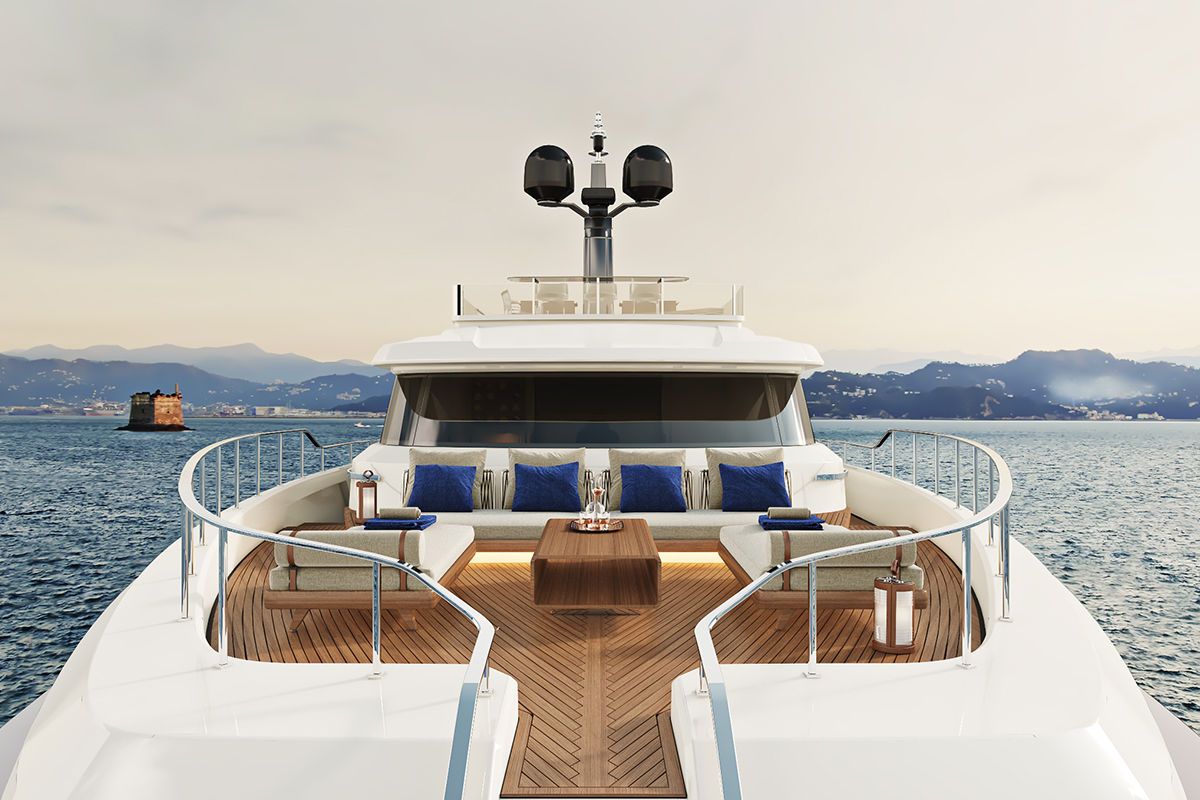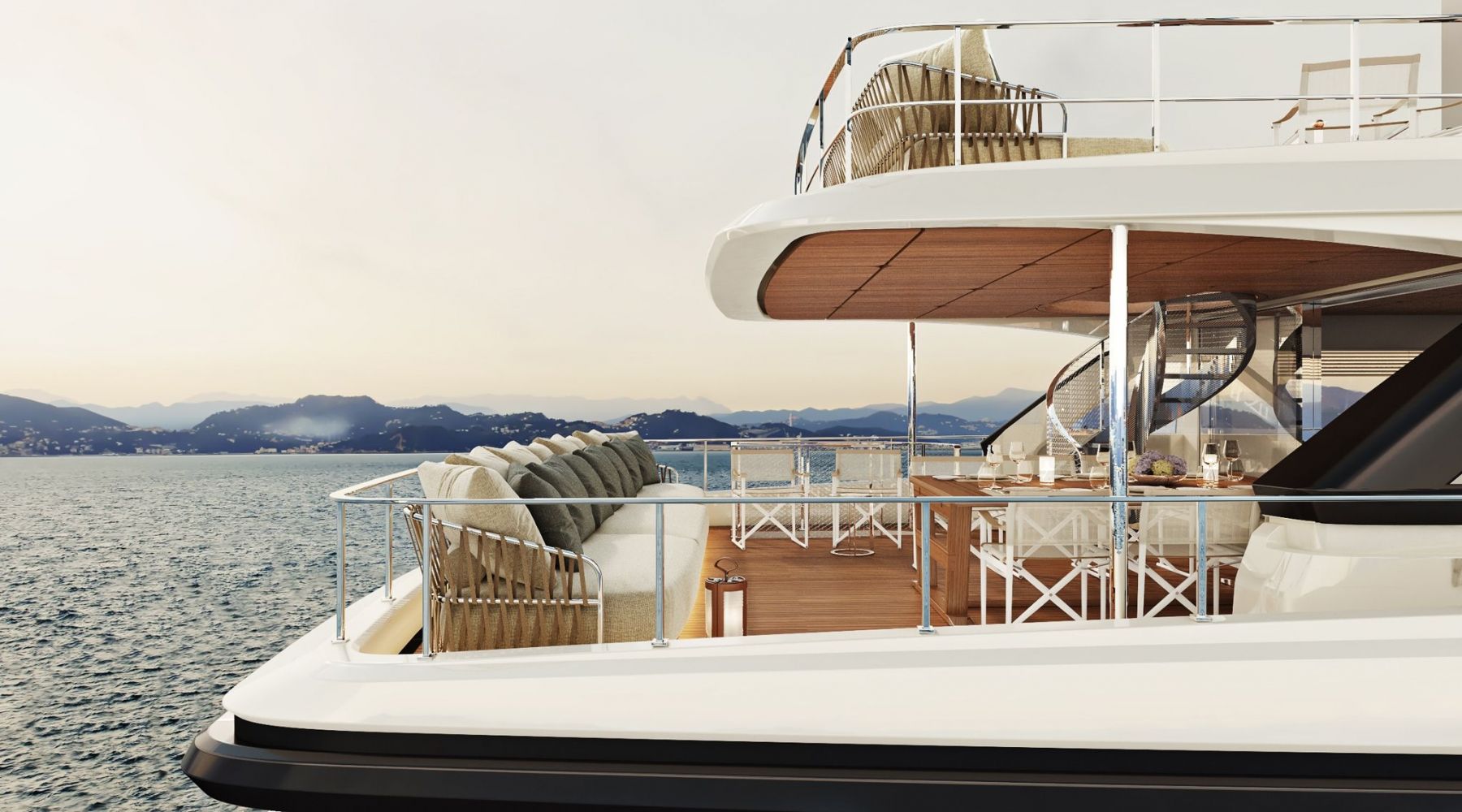 The Custom Line Navetta 30 is ideal for travelling long distances with low fuel consumption and performance at the top of its class. It comes with the Twin MAN I6 800 mhp, which propels the yacht forward at a top speed of 14 knots, and a transatlantic range of approximately 1,000 nautical miles, at a fuel-efficient cruising speed of 10 knots. Alternatively, you can choose between the Twin MAN V8 1000 mhp or the Twin MAN V8 1200 mhp engines.
Due to the COVID-19 boosting interests in more exclusive forms of travel and leisure, yacht rentals and sales have actually increased over the last few months, and the Ferretti Group is pressing ahead with plans for its official launch. The Navetta 30 is currently under construction in the Super Yacht Yard in Ancona, and was originally set to make its splashing debut at the upcoming Cannes Yachting Festival ( 8 – 13 September 2020), but Ferretti has delayed its maiden voyage till October 2020.
Despite the slight delay, the classy Navette 30 is set to make a splash, when it sets sail at its long-awaited debut in October. Ahoy! All hands on deck.
What's Trending?
Most Popular