20 Jul 2020
The Consul General of Uruguay in Guangzhou: Mr Martin Alvez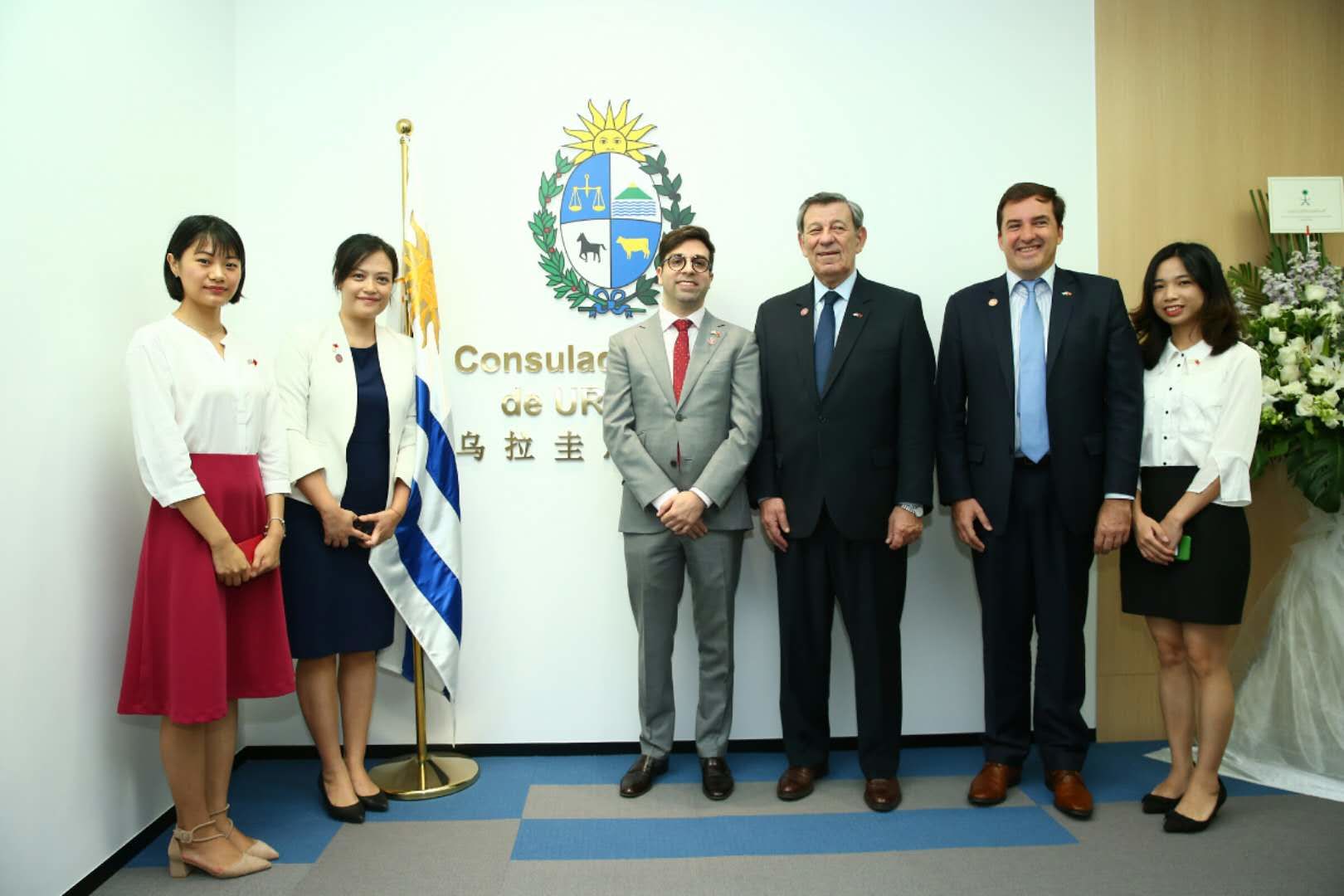 Although Mr Martin Alvez only joined the Ministry of Foreign Affairs of Uruguay in 2007, he has already had a distinguished diplomatic career, having served in high-level appointments, such as the President of the National Committee on Trade Facilitation and Director of International Economic Organizations at the Directorate General for Economic International Affairs. He is also an experienced negotiator, having spearheaded the discussion and conclusion of several important trade deals during his stint as Deputy Chief Negotiator of the Ministry of Foreign Affairs of the Free Trade Agreement Uruguay-Chile. Currently, he is serving his first appointment in Asia as the Consul General of Uruguay overseeing Guangdong, Guangxi, Fujian, Hainan and Guizhou.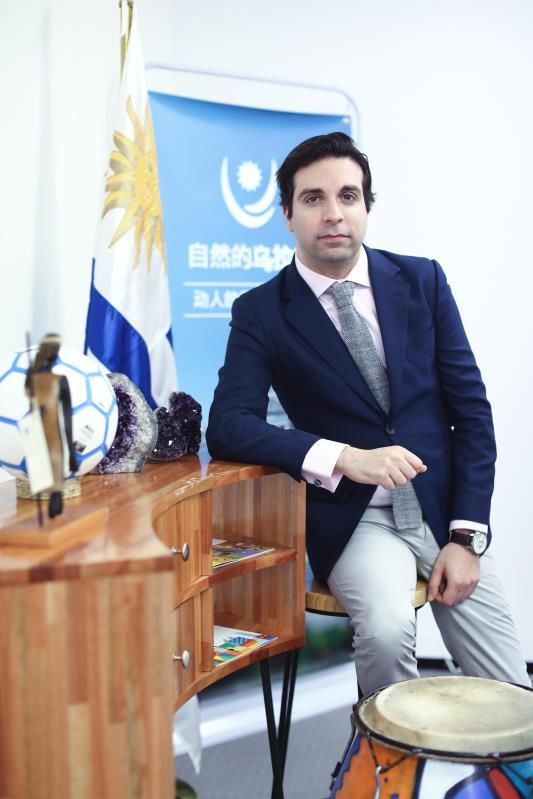 From your home of Tacuarem

ó to Asia, you have come a long way from home. How have you been adjusting to the new culture in Asia?
I was born in a humble town with only 50,000 inhabitants, where timber and beef industries are the main sources of income and jobs. So, when I decided to become a diplomat at a very early age, it was a surprise for everyone. But I was inspired by my aunt, who studied International Affairs in Montevideo, and I became equally fascinated by it.
In 2007, at 24, eager to learn how the world works, and with a passion for international trade and multilateral diplomacy, I was posted to Brussels to be in charge of trade and market access of Uruguayan goods and services to the European single market.
Then, the world shifted, as Asia took a more important role in international trade, and the Uruguayan private sector started to focus more on Asia Pacific. China became the main Asian market for us, so I started to work on different issues, always trying to learn more about their culture. For example, I was responsible for drafting the agreements that granted the Uruguayan support to China at the World Trade Organization to be recognized as a market-driven economy.
As fate would have it, I was appointed as Uruguay's first Consul General in South China, based in Guangzhou. One of the main lessons I´ve learned and I think I´ll continue to learn, is the concept of "cultural relativism". Working and living in China have opened my eyes to the fact that everything is relative. There is no black or white, right or wrong. It all depends on your attitude, and the history and experiences that shaped your culture.
What are some cultural differences/similarities between Asia and Latin America?
From my perspective, the biggest cultural difference between Asia and Latin America, is that most Latin Americans live for the moment, whereas most Asians tend to focus more on the future.
Therefore, Latin Americans tend to be more optimistic, enthusiastic, and there is a more profound tradition of individualism and independence. On the other hand, in Asia, where collectivism is a core philosophy, people are more moderated, discreet and philosophical. For example, the most famous Asian festival is the Lunar New Year, where people gather with families and friends, while the most famous Latin American festival is the Carnival, which involves wearing brightly coloured clothes, all-night-long music, and dancing in the streets.
In terms of similarities, Chinese value friends, family, and connections with other people (guanxi), and so do Uruguayans. In Uruguay, families and friends like to gather together at least once a week, sharing Mate tea or making Asado (Uruguayan barbecue) together. Apart from that, many Uruguayan companies are also run by family business. For instance, 95% of Uruguayan wineries are family owned.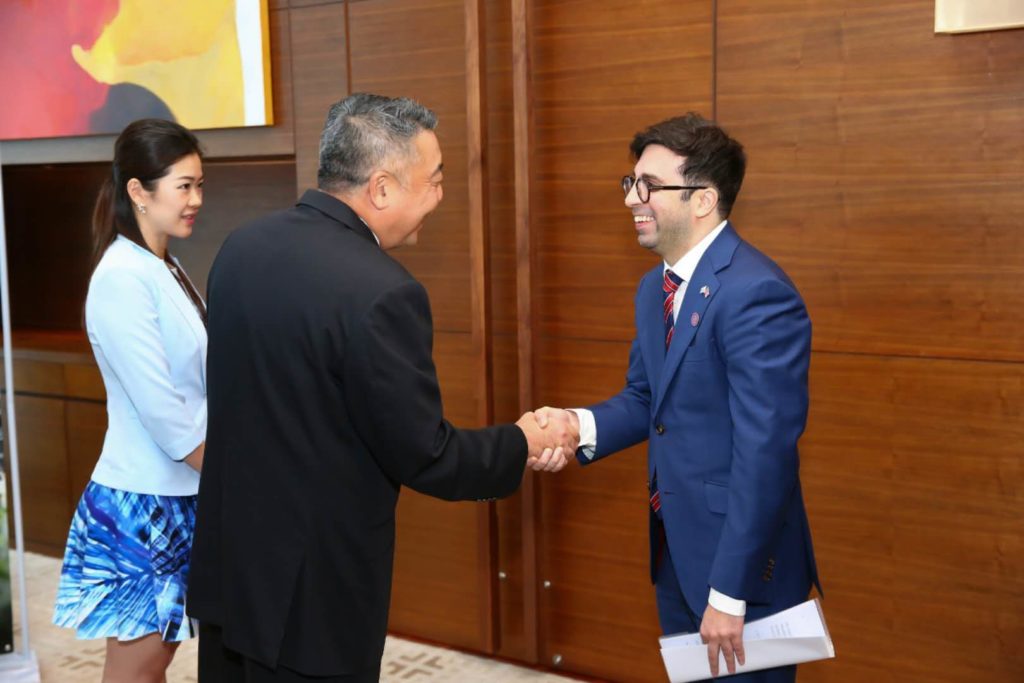 What makes Latin Americans so passionate?
Latinos derive our ancestry from Europeans, and more than 90% of Uruguay's population are from Southern European countries, such as Italy, Spain and Portugal. In that sense, Uruguayans share many similar characteristics with these Mediterranean countries. Passion is one of these shared traits.
Physical strength is another reason why Latinos are more energetic. In Uruguay, a country that has 3-4 cows per habitant, quality beef and milk are a must in people's daily diet, as it helps to build up people's strength, thus allowing them to devote their heart and soul to whatever they are passionate about.
Our biggest passion is football. In Spanish, we have a saying, that our religion is football; it´s "en la sangre" (in the blood). We are a country that has won the FIFA World Cup twice, so football is a national sport, regardless of age, gender or profession. Every Uruguayan basically grow up with a football ball at their feet. You play it, you watch people play it, and you hear people talk about it everywhere.
You have had extensive experiences negotiating FTAs and trade deals for Uruguay. What are some of the significant trade deals or FTAs that Latin American and Asian businesses should look out for?
Asia and Latin America are extremely diverse continents with countries that have different and even different international trade policies among themselves. In Latin America, Asian countries interested on developing trading agreements such as FTAs, may approach each country bilaterally, except for the case of Mercosur, which is the Common Market of South America, comprising the Party States of Argentina, Brazil, Paraguay and Uruguay (seat of the headquarters of the organization). Mercosur is a customs union that negotiates tariffs as a team with other countries, as part of an agreed external agenda and strategy.
For all the other chapters of a traditional FTA, aside from market access (trade of goods), you can approach each Party State bilaterally. I´m referring to single agreements on trade remedies, technical barriers to trade, sanitary and phytosanitary measures, customs and trade facilitation, investment, cross-border trade in services, migration rules, e-commerce, intellectual property rights, among many others. Also, last generation FTAs include new chapters, such as trade and sustainable development, government procurement, regulatory cooperation, trade and labour, and rules transparency, among others, that can be negotiated as mini-packages, bilaterally.
On the other hand, ASEAN is doing very well, deepening its economic integration and negotiating FTAs with third countries such as China, Japan, Republic of Korea, India, and Australia and New Zealand. Mercosur and ASEAN have been having bi-regional conversations for years, but it´s challenging to get an agreement among 14 countries.
Uruguay adopts a more aggressive approach in this sense, as we try to secure as many bilateral agreements as possible to boost trade and cooperation on all the fields mentioned previously. In business and commerce, Latin America and Asia have complementary economies and production systems. The first one is extremely efficient at producing food, commodities and the latter, logistics, IT, and manufacturing.
If you look at the top 5 export destinations of Latin American countries, China and Asian countries are always present. In the case of Uruguay, China has been our main business partner for imports and exports of goods for the last 5 years, even surpassing Brazil, South America's largest economy.
If governments from both regions manage to successfully negotiate FTAs, or all the other chapters that I have mentioned earlier, independently and bilaterally, you can boost the actual trade figures dramatically. Business is booming with minimal support from bilateral agreements so, imagine if tariffs are lower or the regulations are harmonised…The sky is the limit.
Latin America is still a relatively uncharted territory for many Asian businesses. What are some Uruguayan industries or brands which might be of interest to Asian consumers and investors?
Absolutely, Uruguay is still very exotic here in Asia, but once you get to know us, we are more familiar that you think. Most Asians already know North America, Europe and Africa, but South America is the new destination to visit, invest, trade and live. We are the "new kid in the block", and we love it.
For example, Uruguayan beef is becoming more popular in Asia. Uruguay's large flatlands, adequate soil quality, and small population size ensure that the cattle industry remain an economic and cultural feature of our country. The national brand "Uruguay Natural", is not only a brand name, but also a national motto, which indicates Uruguayan's attention to environmental protection, and the absolute safety of our agricultural products.
For decades, Uruguay has exported milk, cheese, dulce de leche and other dairy products to countries around the world. The climate, natural resources, and the improved genetic pool of our cattle enables Uruguay to facilitate its development of the dairy industry and other agribusinesses.
Uruguay is the ideal location and has great potential to serve as a gateway to the Latin American market (a market of 400 million) as well as to operate as a production centre of high-quality dairy products, wine and beef to supply the Asian market, especially China.
Finally, tourism is the final frontier on our relations with Asia. Uruguay has added its prestige as a safe country, open to the world and friendly to the environment. Visitors can enjoy rural tourism and nature or relax in hot springs. Other than traditional tourism and customised packages, the country also provides an ideal environment for the hosting of large-scale international conferences.
What makes Uruguay such an attractive Latin American hub for business, travelling and living?
As for a business hub, Uruguay is a very stable country socially, politically and economically, with an excellent investment grade for several years on a row. We are an open country in terms of trade; our exchange rate floats freely and there is free transfer of profits abroad; there is a strong respect for clarity and transparency in the enforcement of contracts. Rule of law is the spine of our Democracy. There are no limits for foreign capital funding in companies. We make no distinction in the treatment of national and foreign investors, and we have a wide range of incentives in terms of tax, according to each sector.
In terms of travelling and living, although small, Uruguay certainly has a lot to offer: Wide Atlantic beaches, towns stuffed with colonial architecture, a temperate climate, natural environment, as well as its top-notch beef, red wine and dairy products. The stable political and economic climate, its characteristic beauty, plus the excellent Uruguayan cuisine, have made it a both a haven for safe investment, and an excellent travel and living destination.
If you could recommend a few destinations in Uruguay for luxury tourism, what would they be?
Firstly, our capital city, Montevideo is blessed with a rich history, natural beauty and culture. Arty and modern, the city is a hub of multicultural entertainment, with a multitude of theatres, art galleries and music venues to offer. In addition to the lively cultural scene, there are also lots of tango bars, and trendy cocktail lounges for tourists to enjoy and unwind.
Secondly, Punta del Este, the Saint Tropez of Latin America. The famous hand sculpture by the Atlantic Ocean, along with Casa Pueblo are tourist hotspots to take pictures for your social media. Punta del Este is the country's most exclusive and stylish beach resort, which has turned the city into a favourite destination frequented by celebrities and royals. It's known as the Monaco or Cannes of South America, where yachts, casinos and trendy cocktail bars abound in this playground of the rich and famous.
Last but not least, Colonia del Sacramento, a UNESCO-protected 17th-century Portuguese and Spanish former Colony town and fort, accessible via a 1-hour ferry trip across the Rio de la Plata from Buenos Aires. It is one of the oldest cities in Uruguay, filled with wonderful colonial architecture and picturesque ancient cobbled streets.
What's Trending?
Most Popular