24 Aug 2020
The Art of Crafting Iconic Wines: Christian Wylie
When Argentine billionaire Alejandro Bulgheroni first laid his eyes on his piece of "little Tuscany" in Uruguay back in 1999, he developed a vision to transform it into a world-class winery which produces premium wines with an intense personality and a deep sense of belonging to the land. To help realize his dream, Bulgheroni enlisted the help of Christian Wylie, a highly acclaimed wine expert with over 20 years of experience and track record in the global wine business.
Inspired by Bulgheroni's vision, Christian Wylie joined Bodega Garzón in 2016, and took charge of the entire winery and all aspects of its operations – production, winemaking, viticulture, marketing, sales management, hospitality, and tourism activities. Soon after Christian Wylie became the Managing Director of Bodega Garzón, the Uruguayan winery went on to notch a major milestone under its belt when it was crowned the New World Winery of The Year for 2018 by the prestigious magazine, Wine Enthusiast. In 2020, Bodega Garzón made the world headlines again when it clinched second place in the top 50 World's Best Vineyards, from a prestigious list of renowned Wineries such as Opus One, Penfolds, Montes, Château Lafitte, Château Mouton Rothschild, Château Margaux.
In just 4 years, Christian Wylie had steered Bodega Garzón many steps closer to fulfilling Alejandro Bulgheroni's lifelong vision. The Culture Embassy Pte Ltd caught up with Christian Wylie to find out more about the man himself and the reasons behind Bodega Garzón's phenomenal achievements.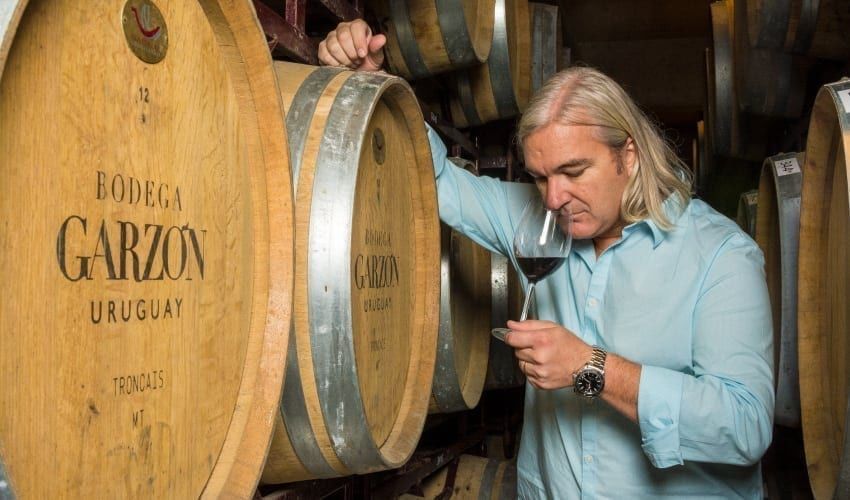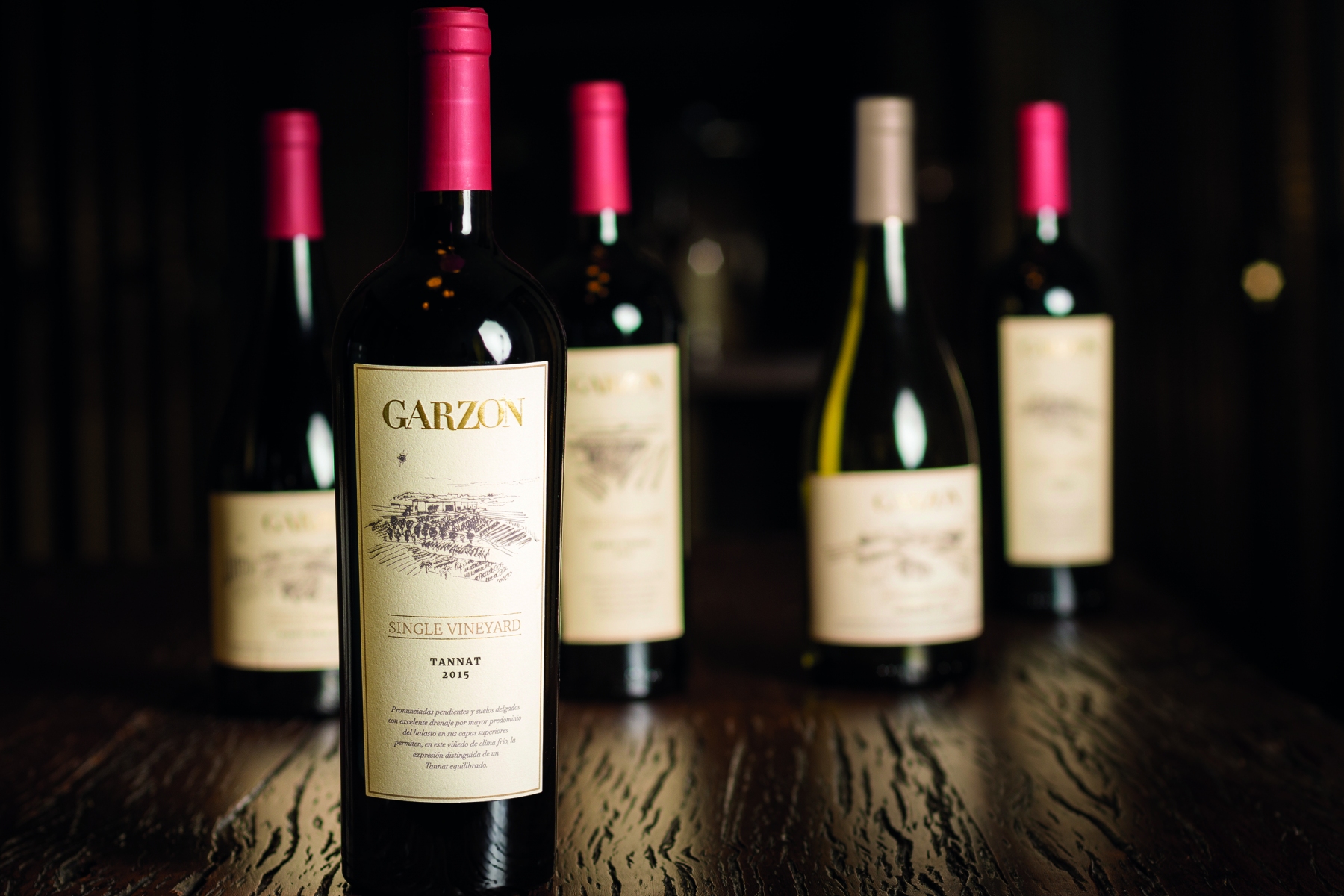 What inspired you to enter the wine industry?
I did an agricultural engineering degree with a specialization in fruiticulture and enology from the Catholic University of Chile. Then, I went to the University of California at Davis, and completed a post-graduate senior management program at the ESE Business School in Chile. But really, it was in California where I did an internship at the Robert Mondavi Winery that I had the chance to explore the world-famous Napa Valley.
I was awe-struck by the stunning panorama of the vineyards, and I fell in love with wine. From viniculture to transforming the grapes into wine, and even right down to the labelling and the market process, I love every single second of it. I am also a global traveller who loves different cultures, and the wine industry allows me to indulge in all my passions.
How did you eventually end up making wines for Bodega Garzon?
It was actually a bit of an accident. Many years ago, I travelled to Punta del Este, Uruguay to play rugby. We lost to the All Blacks, but on the same day, I met my wife who's from Punta. We fell in love, got married a couple of years later, and I worked in a winery in Uruguay. I am from Chile, so I went back there to run the Carolina Wine Brands, which is one of the largest in Chile.
Then one day, Mr Bulgheroni called me and asked to meet with me. He told me about his investments in the wine industry and shared with me his dreams and vision of building an empire headquartered in Garzón, Uruguay. It's a beautiful place to live, like the St Tropez of South America. Next to it, Punta del Este is like the Cannes of South America. I was energized by the challenge that he had offered me, and I have been loving every minute of it since then.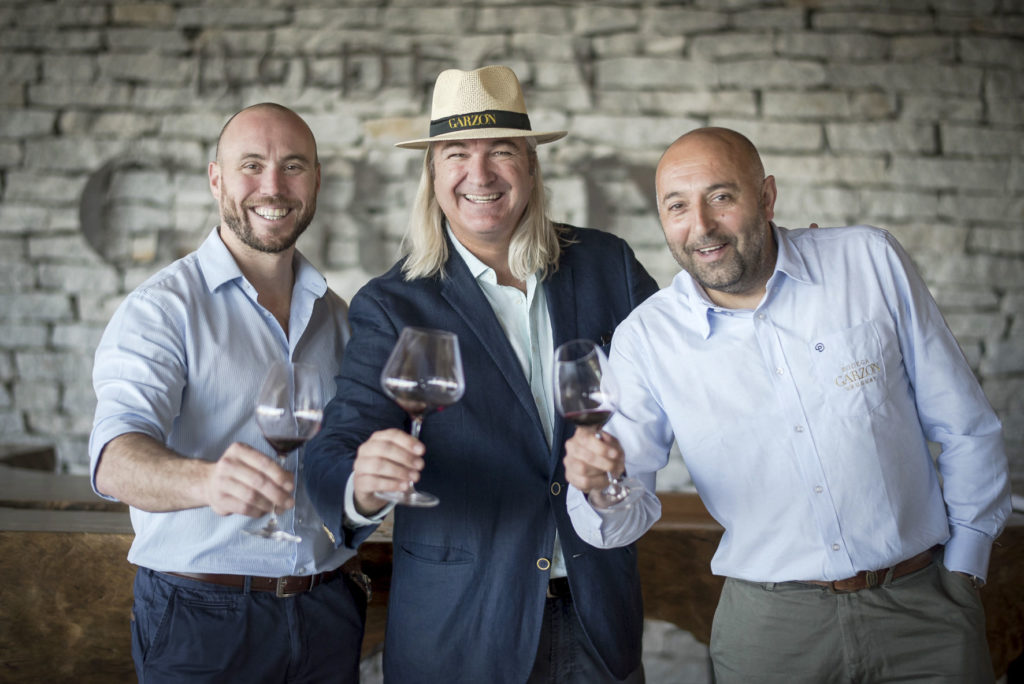 What does it take to win the New World Winery of The Year for 2018? Does the recipe for success lie in just the wine/grapes?
The mission of Bodega Garzón remains ever committed to crafting great vintages, and the climate and soil conditions here are ripe to create the most scintillating wines. The wines produced at Bodega Garzón are very balanced, delicate, easy to drink and mouth-watering.
However, the beauty of Bodega Garzón is not just in our wines, but also in our ability to provide breathtaking experiences. We welcome visitors to come and enjoy the panoramic surroundings. There is nothing quite heavenly like sipping a glass of Bodega Garzón's iconic Balasto, a wine of great elegance, complexity, energy and vibrancy, crafted from the ballast soil in Garzón.
We have our culinary maestro, Francis Mallmann with his signature open-flame culinary technique and his Market Menu which features only the best and freshest products of the day. Within Bodega Garzón's 120-seat restaurant, our guests will be able to indulge in the most tantalizing gastronomy, conjured up by our master chef, while pairing their steaks with Tannat, the national grape of Uruguay. The experience will be absolutely amazing. We were very honored to be rated on top of the Top 10 best winery restaurants in the world by Decanter Magazine.
I think one of the reasons why we managed to achieve such a phenomenal success is also due to the quality and experience of our team at Bodega Garzón. We have one of the world's most experienced oenologist Alberto Antonini, who has great experience in traditional, indigenous grape varieties and local winemaking techniques, focusing on authentic, pure, terroir-driven wines.
And of course, at Bodega Garzón, we are a team and a family. With Mr Alejandro Bulgheroni's passion and his astute business acumen, we have a committed team of experts on viticulture, environmental sustainability, gastronomy, hospitality and tourism, that strives to produce not just great wines, but also to transform the entire Punta del Este into an extraordinary Enotourism mecca, which includes Garzón Tajamares Golf, an exclusive 18-hole golf club designed by Masters and U.S. Open champion Angel Cabrera, as well as The Garzón Club, South America's newest private, members-only club.
Does Bodega Garzón plan to expand to Asia?
Yes. In fact, we have held a number of events in places like Shanghai, Tokyo and Hong Kong. One of the events we did was a gastronomy event at the Hong Kong Jockey Club where we invited VIPs and KOLs to join us for wine tasting and great food. We have also just launched our wines in Singapore through our partner, Vinicole Asia, which also operates 1855 The Bottle Shop.
What are the qualities required to become a winemaker?
You have to love it and have the passion for it. Of course, having a degree or a diploma gives you the theories behind winemaking, but you have to get out there and do it. You have to feel the soil and the grapes, harvesting the grapes, the fermentation process, right down to the design of the label and the marketing and distribution. This isn't an 8-to-5 job. It is a calling which entails endurance, perseverance and a lot of hard work.
What is the greatest sense of achievement in your career?
Besides feeling a source of pride on Bodega Garzón winning the multiple awards and accolades, I would have to say it came from a nod of approval by a legendary British wine expert and key opinion leader, Steven Spurrier, who was the Chief Editor of the Decanter magazine for decades. We were honored when he came to Bodega Garzón for a visit, and after tasting the wines, he wrote in an article which was published by many wine authorities and magazines, and he said that while it takes generations to achieve iconic status for established wineries, Bodega Garzón has done it in less than a decade. Our icon wine Balasto is only the third South American wine to be sold through France's La Place de Bordeaux negociants' distribution system for ultra-premium wines.
What are the future plans of Bodega Garzón?
Bodega Garzón is more than a winery which produces great wines that express the terroir of our land. It is also a unique experience and after the pandemic eases off, we would like to welcome more guests from all over the world to come and visit Bodega Garzón, have a great time in Punta del Este, and live life to the fullest by investing in a property on the beach or in the vineyards to experience the best of Garzón world. Salud!
What's Trending?
Most Popular