02 Sep 2020
Taste of Malaysia and Australia: 26 September 2020 (Guangzhou)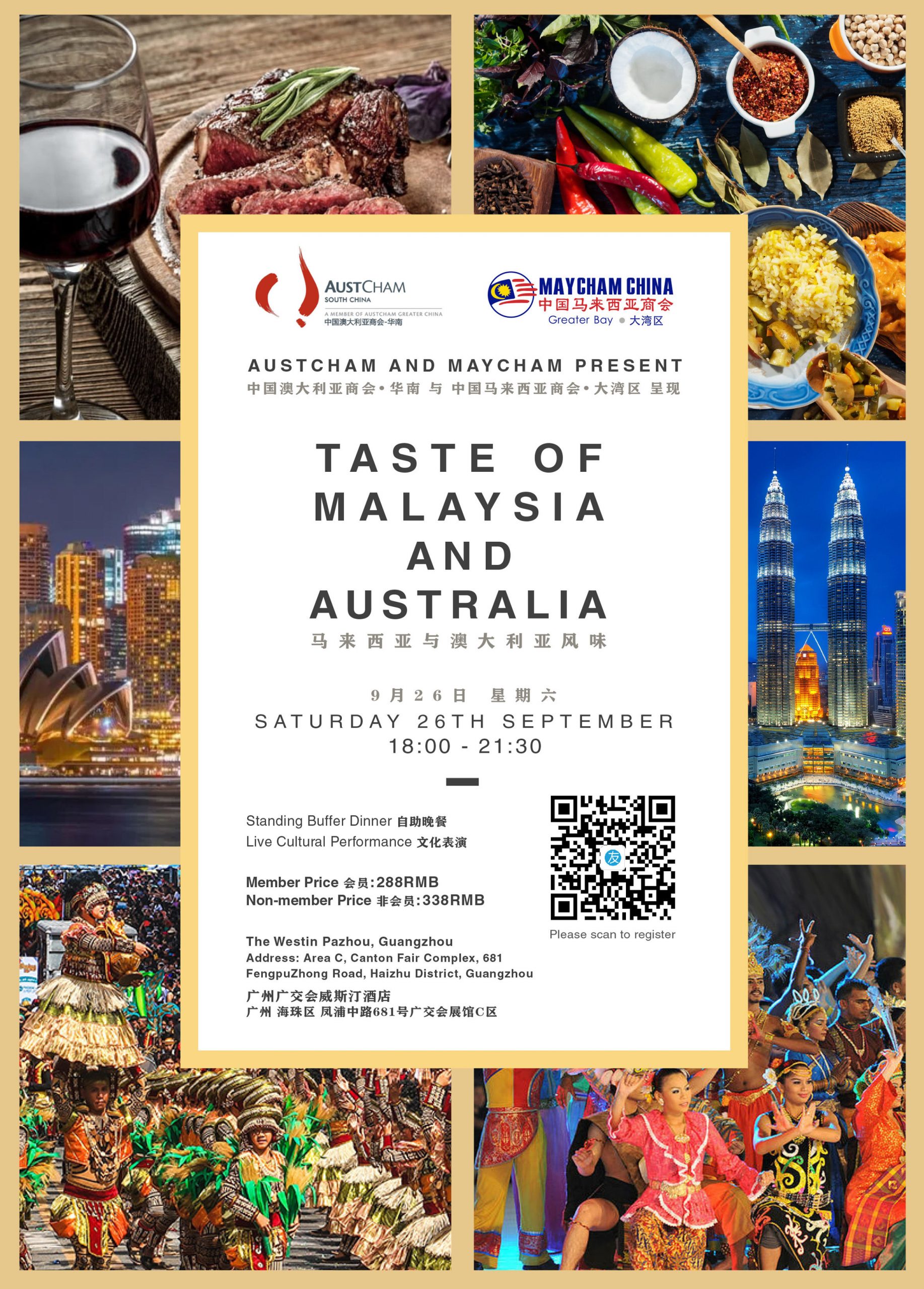 Taste of Malaysia and Australia is a cultural and business exchange event jointly organised by AustCham South China & MayCham GBA. Enjoy live culture performance with premium Malaysian and Australian food and drinks. Celebrate relationships, diversity, cooperation, and cultural exchange between our countries, creating communication channels for both Malaysian and Australian professionals in China. We look forward to seeing you there.
Event date & time: 18:00-21:30, Saturday 26th September
Venue: The Westin Hotel, Guangzhou Convention Center
Address: Area C, Canton Fair Complex, 681 Fengpu Zhong Road, Haizhu District, Guangdong 510335 China
Non-member Price: RMB 338
Entry includes Malaysia and Australia style standing buffet dinner, wine and soft drinks.
What's Trending?
Most Popular