22 Aug 2020
SwedCham's Tradition – Swedish Crayfish Party 2020: 11 September 2020 (Shanghai)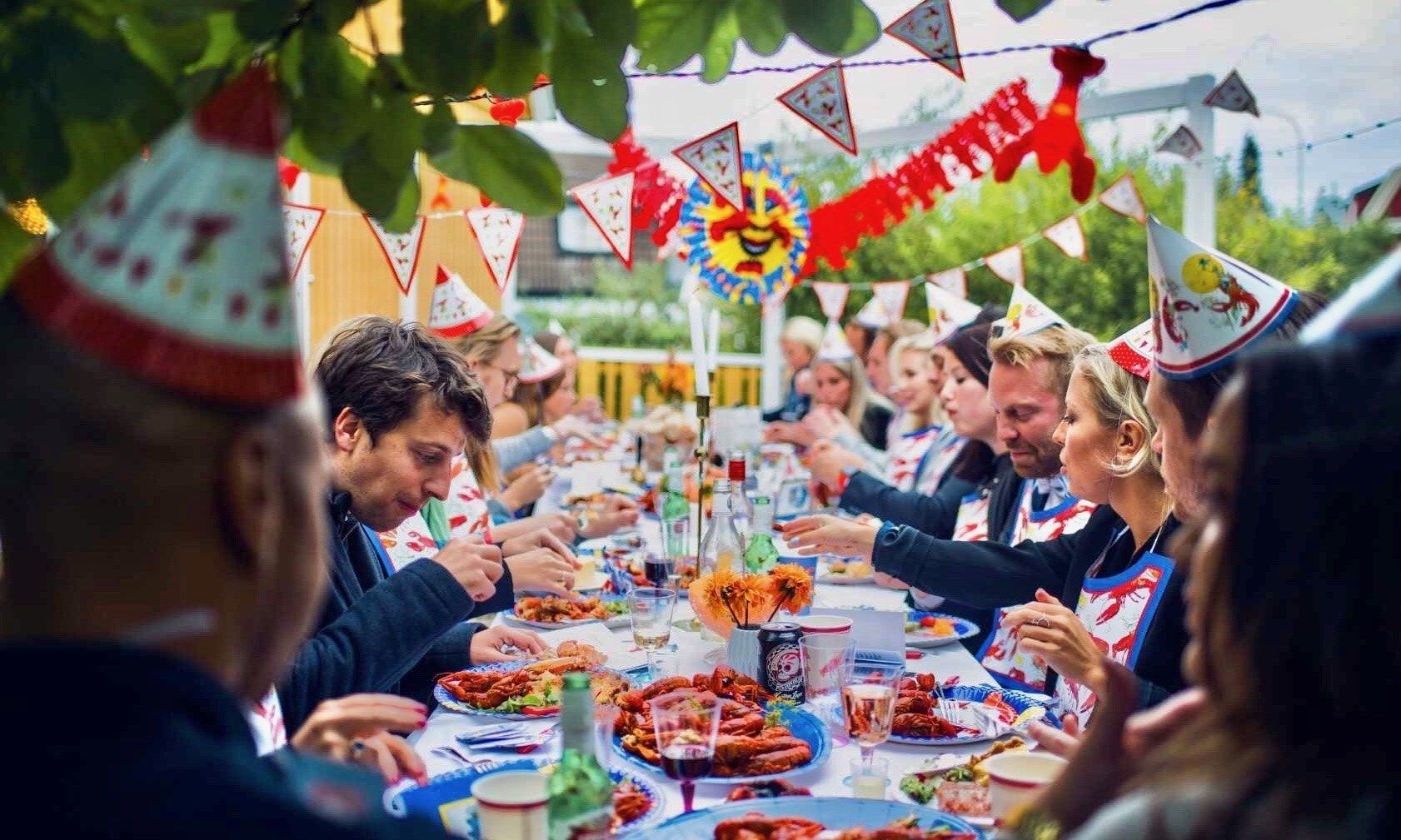 It's time for SwedCham's traditional and famous Crayfish Party!
Come and join us at our Crayfish Party in Shanghai, for networking with old and new friends while enjoying some delicious crayfish (小龙虾) and a traditional Swedish buffet! As summer is coming to an end, what better way to welcome the autumn than with a party, the Swedish way? Together in great company, we will sing and dance the night away!
This event will be held on September 11th at Radisson Blu Hotel Xingguo Road, and we are happy and proud to have Volvo Cars as our main sponsor. This will be a night you don't want to miss, so get your friends and family together and let's enjoy the night together! The seats are limited, so grab a ticket while you still have the chance!
​With our Company Tables, you will have a branded table that is perfect as a corporate event for prospects, clients or employees, giving a boost to your brand! This is a perfect and relaxed setting to socialize with your friends and colleagues and future partners!
Click here to find out more, and register for the event.
What's Trending?
Most Popular