27 Aug 2020
Sky High Hawker at Cé La Vi: 5 – 6 September 2020 (Singapore)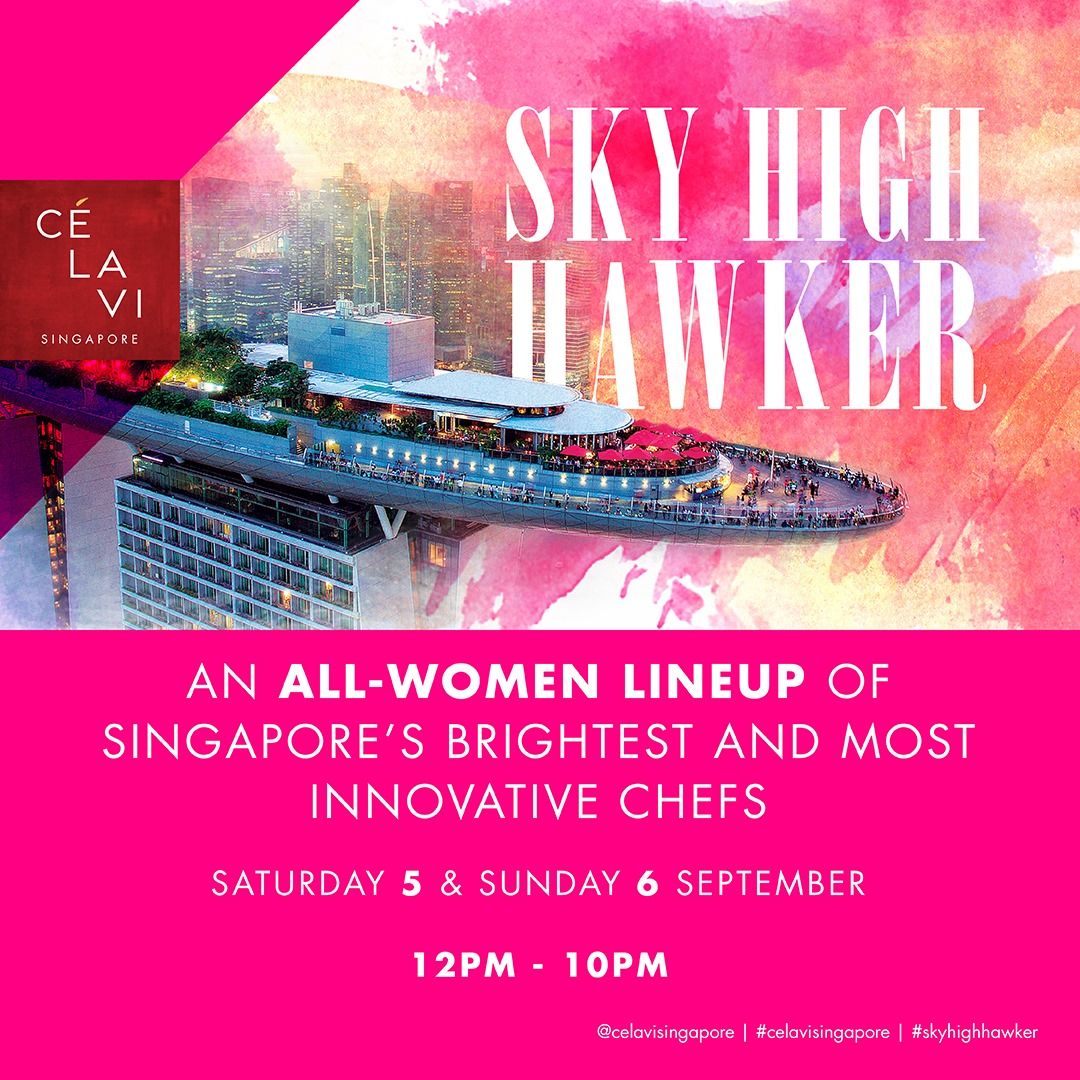 Saturday, 5 & Sunday, 6 SEPT
Hawker-Style Dining | Dress code: Casual, lah!
Indulge in signature and exclusive dishes presented by an all-star cast of our most loved chefs and hawkers whilst soaking up unparalleled views from 57 floors high above the city.
-SIGNATURE AND SPECIAL DISHES BY-
JANICE WONG 2am:dessertbar | EUGENIA ONG Table At 7 | AISHA HASHIM Haig Road Putu Piring
PETRINA LOH Morsels | ZIRAH & IJAH Cookoh Project
JASMINE TAN Mui Siong Minced Meat Noodle | CLAIRE ARIELA SHEN Rainbow Lapis
Complimentary entry, reservations are required.
As per government regulation, capped at maximum 5 pax per table (subject to availability). Reservations are limited to 90 mins, table reservation will be released after 15 minutes – please arrive early. We thank you for your understanding. For tables of less than 4 guests, kindly reach out to our reservation team.
What's Trending?
Most Popular