17 Dec 2020
Singapore's hawker culture included on UNESCO intangible cultural heritage list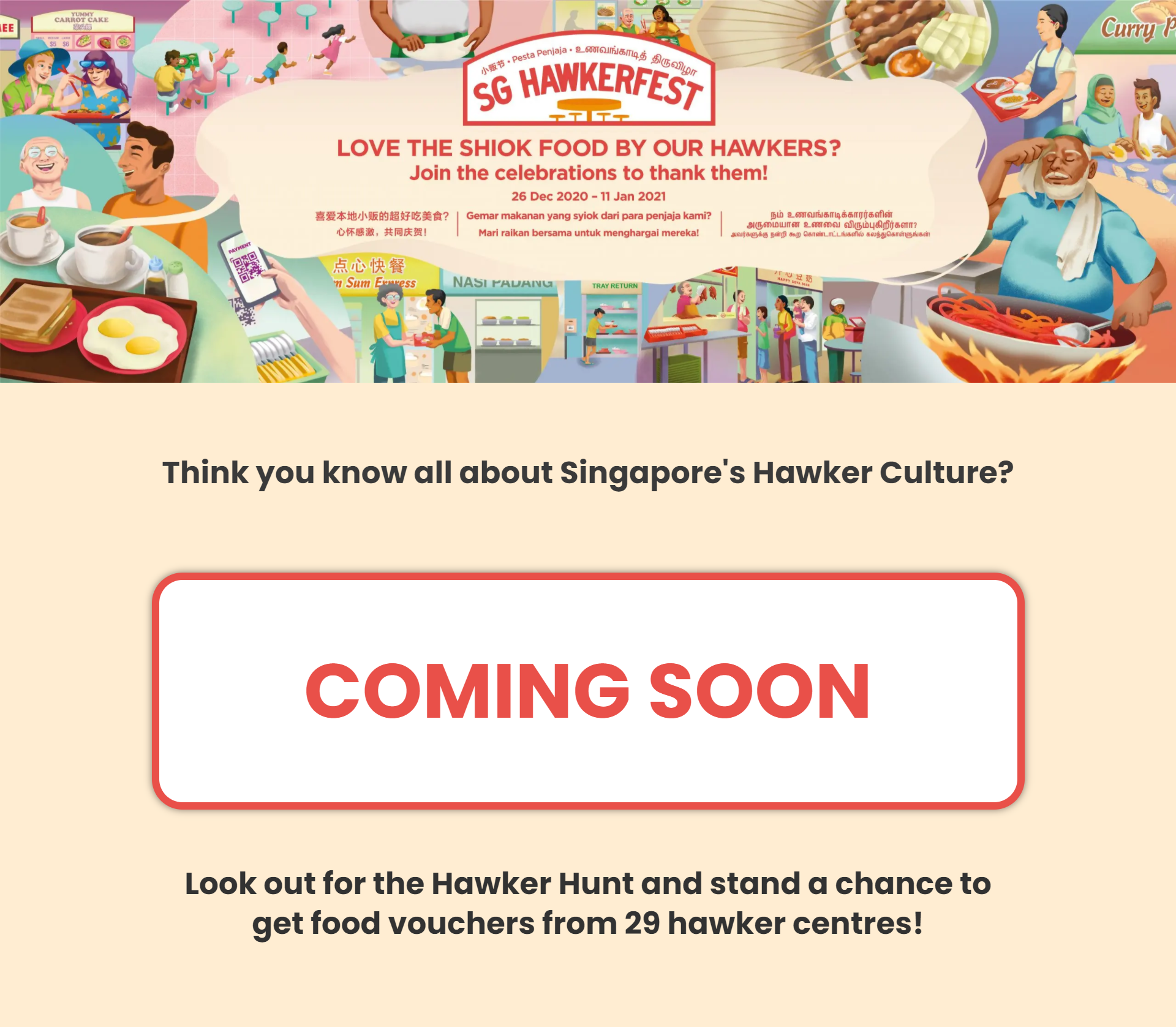 So you think being a hawker (someone who sells food in Singapore) is uncool and unglam? Well, think again because hawkerpreneurs are about to get a whole lot sexier with UNESCO officially giving the approval to list Singapore's unique hawker culture into its list of intangible cultural heritage of humanity. The nation's hawker culture joins the more than 463 items already inscribed on the list of intangible culture heritage.
UNESCO recognises intangible cultural heritage as "living heritage" where traditions and practices are passed from one generation to the next. The inscription on Wednesday (Dec 16) comes two years after the intention to nominate hawker culture for the UNESCO list was first touted at the 2018 National Day Rally.
Singapore Prime Minister Lee Hsien Loong lauded the efforts of those who worked ceaselessly to put Singapore's hawker culture on UNESCO's list, "Many have worked very hard to get our hawker culture inscribed on that list. Thank you all – it has been a long but fruitful journey," he added. "The biggest thanks must go to the generations of hawkers for nourishing a nation's stomach and spirits. This recognition would not have come without their sweat, toil and dedication to their profession."
Singapore's unique hawker culture goes beyond just food itself. According to UNESCO, the hawker culture represents a myriad of "community dining and culinary practices in a multicultural urban context throughout Singapore. Hawkers prepare a variety of food ('hawker food') for people who dine and mingle at hawker centres. These centres serve as 'community dining rooms' where people from diverse backgrounds gather and share the experience of dining over breakfast, lunch and dinner."
Commemorating the achievement of hawkers and Singapore's successful inscription of Hawker Culture in Singapore, the SG HawkerFest will be launched on 26 December 2020. Occurring over three weekends from 26 December 2020 to 11 January 2021, the SG HawkerFest will allow members of the public to rediscover Singapore's vibrant Hawker Culture and express their wishes for Singapore's future hawker centres. Via a web application which features an online treasure hunt, participants can complete quizzes at their convenience, as well as share ideas on the infrastructure and features that they hope to see in hawker centres of the future. They will be awarded virtual badges for completed quizzes that can be exchanged for dining vouchers redeemable from a list of 29 participating hawker centres located island wide.
Other celebratory activities of the SG HawkerFest include a digital video series, a webinar on Singapore's Hawker Culture and the Hawkers' Seminar – which is a ground-up platform by the hawker community to come together to exchange ideas, celebrate hawkers' achievements, and contribute to ongoing efforts to sustain the hawker trade. More details of the SG HawkerFest will be released on https://go.gov.sg/sghawkerfest at its launch.
What's Trending?
Most Popular