19 Aug 2020
Singapore Literature Prize 2020 Virtual Awards Ceremony: 27 August 2020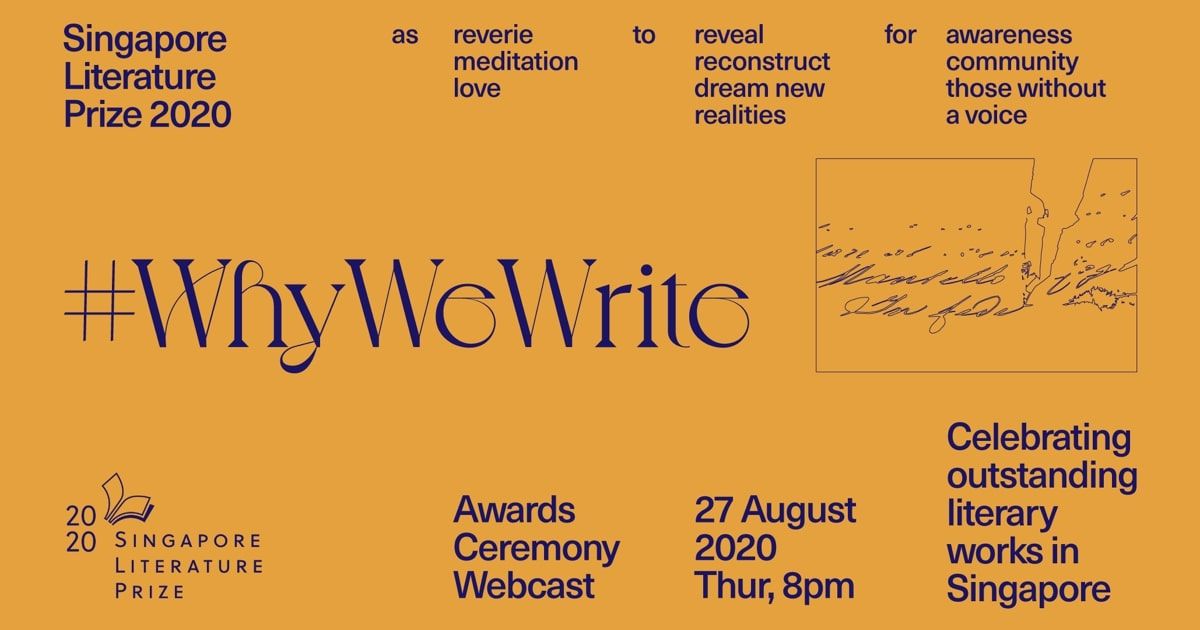 For the first time in the history of the Singapore Literature Prize (SLP), the awards ceremony will be taking place online and YOU are invited!
Fifty-two shortlisted works will be contesting for Singapore's most prestigious literary award in 12 categories. The categories are across the three genres of Poetry, Fiction and Creative Nonfiction and four languages of Chinese, English, Malay and Tamil.
Tune in to find out which writers will walk away with the top prize, and which books will be voted the SLP Readers' Favourite! [Find out what time it will be where you are: https://bit.ly/SGLitPrize2020].
Find out more about the shortlisted writers here.
To find out more or register for the event, please visit here.
What's Trending?
Most Popular