27 Nov 2020
Singapore Airlines launches eco-friendly meal packaging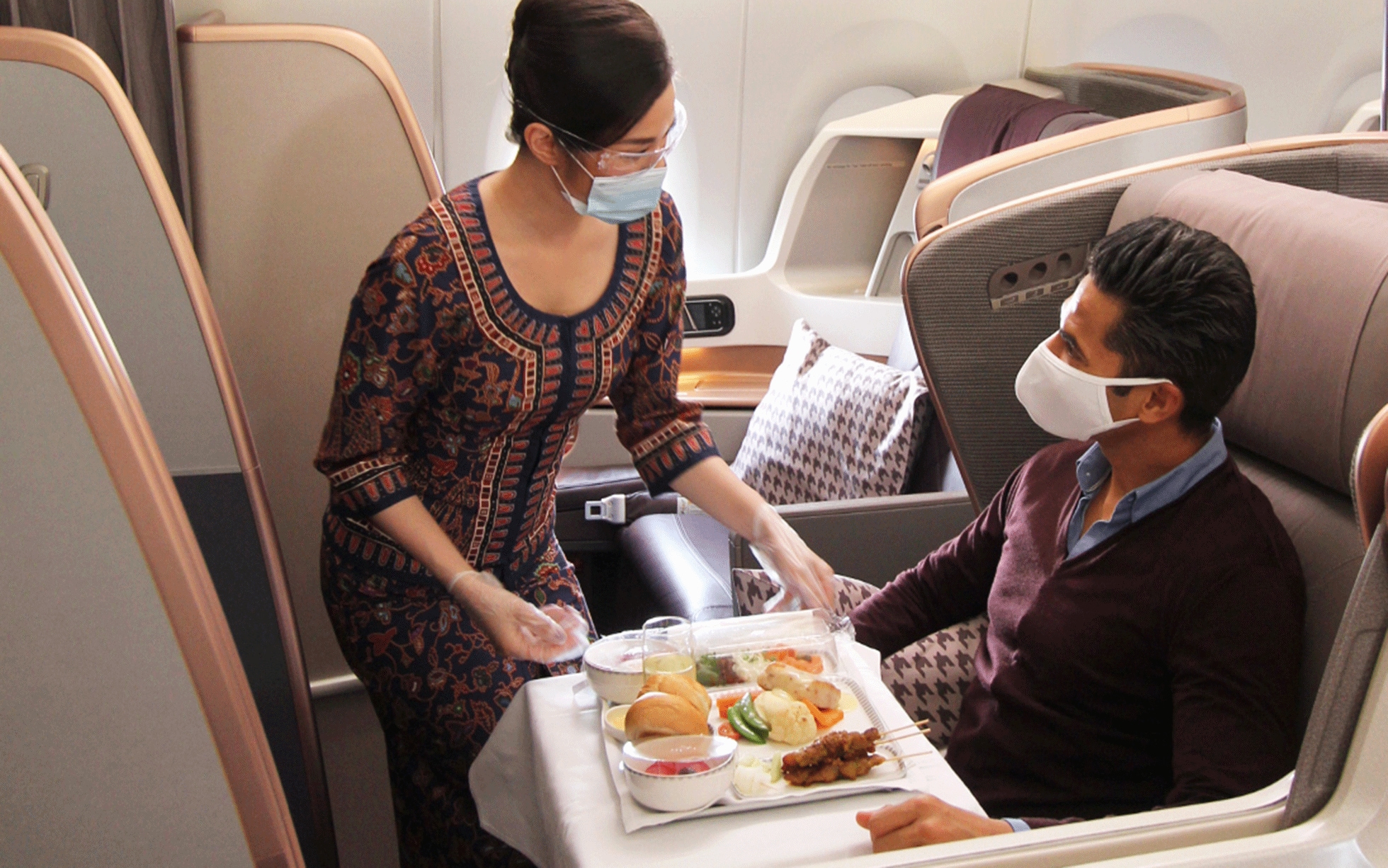 From December 1, Singapore Airlines (SIA) and SilkAir will offer a wider range of main courses on flights under 3.5 hours, featuring a greater variety of local Singaporean and international favourites on these routes.
More than 40 new dishes will be available on rotation on different flights, including Singaporean favourites – such as congee, laksa and gravy-rich mee siam that were previously unavailable in Economy Class. Additionally, SIA is also replacing its plastic casserole service ware with a new packaging solution, consisting of a leak-proof box and cup made of Forest Stewardship Council certified paper, a dessert box and a cutlery pack made of bamboo with a paper wrap.
The unique box can hold the same amount of food as the casserole but is deeper and more secure, allowing it to retain gravy and soupy dishes without any seepage, SIA said in a press statement. It is also oven-safe and resistant to overheating, ensuring that food quality is preserved even after reheating.
The new initiative will reduce the amount of single-use plastics, including cups and polybags for cutlery, on the meal tray by 80 per cent by weight. Leftovers on the tray, including the new service ware, will be brought back to Singapore, sent to an eco-digester at SATS. They will be converted into pellets that can be used as refuse-derived fuel, a source of energy that can replace fossil fuel and coal.
The onsite processing of waste reduces approximately 60 per cent of catering waste and further reduces emissions from transportation to the incinerator. In addition, the use of lighter paperware helps to reduce fuel consumption on flights.
"We are delighted to be able to offer a greater variety and quality of meals on our short-haul flights, including selections from Singapore's popular local favourites that we hope both Singaporeans and international customers will find familiar and comforting," said Yeoh Phee Teik, Senior Vice President Customer Experience, Singapore Airlines.
"This is part of our continuous efforts to enhance the customer experience while keeping sustainability at the forefront of our operations."
What's Trending?
Most Popular