13 Nov 2020
Gucci to hold GucciFest, a fashion and film festival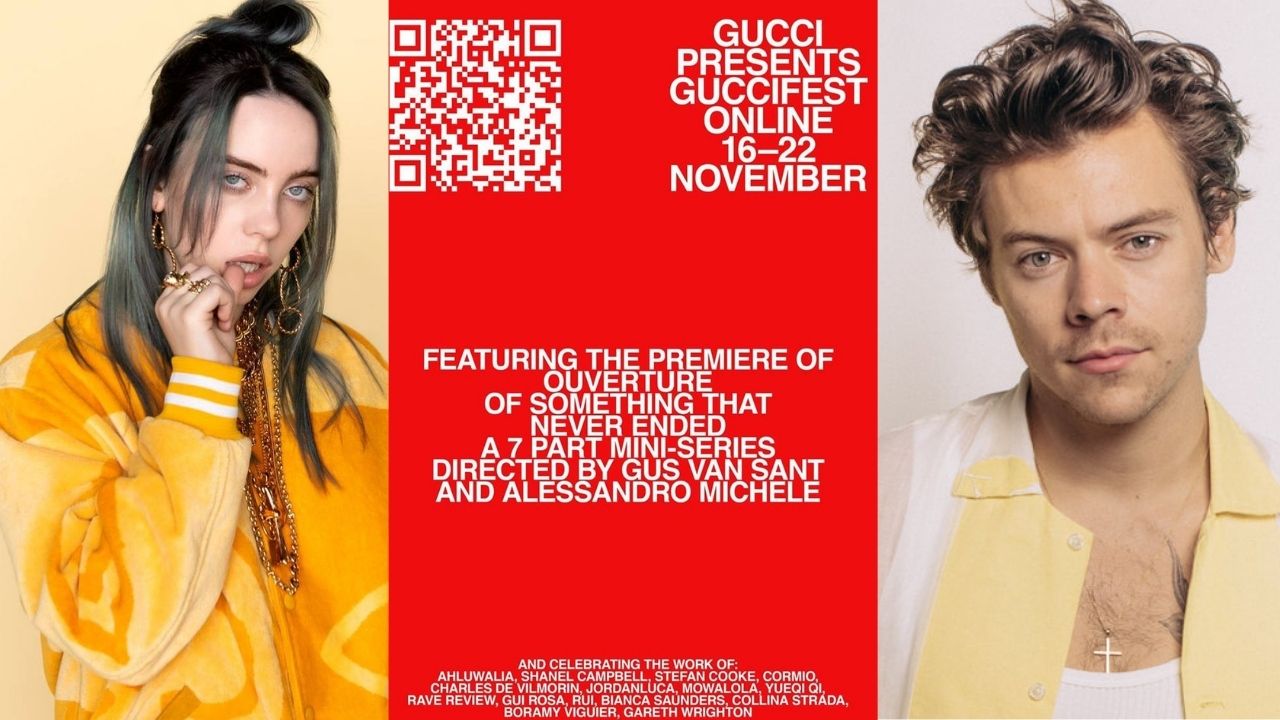 Italian luxury label Gucci has announced its plans to present its upcoming collection through a seven-episode series of short films. Titled "OUVERTURE of Something that Never Ended," the collection will be displayed in a series of films of the same name, which have been co-directed by Gus Van Sant and Alessandro Michele.
The star of the film series is actress, artist and performer Silvia Calderoni, who performs a surreal daily routine around Rome. Over the course of the films, Calderoni encounters a number of Gucci Friends of the House, including Harry Styles, Billie Eilish, Arlo Parks and Florence Welch.
The OUVERTURE of Something that Never Ended films will be displayed as part of GucciFest, a digital fashion and film festival held by the house from November 16 to 22. This announcement follows on from Michele's Notes From the Silence manifesto released in May, which saw Gucci adopt a seasonless approach as Michele said, "I would like to leave behind the paraphernalia of leitmotifs that colonized our prior world: cruise, pre-fall, spring-summer, fall-winter. I think these are stale and underfed words."
Breaking from traditional fashion weeks and events, Gucci will also spotlight and celebrate the work of fifteen independent designers. As part of this program, rising stars including Ahluwalia, Mowalola, Bianca Saunders, Boramy Viguier and Stefan Cooke will all have fashion films screened over the course of GucciFest.
GucciFest will begin on November 16, and will be screened via a specially-launched website as well as Gucci's YouTube channel, Yotube Fashion and Weibo. The full program will be announced on November 13.
Check out the GucciFest from 16 – 22 November here.
What's Trending?
Most Popular