01 Jan 2021
Gucci makes long-awaited debut on Alibaba's Tmall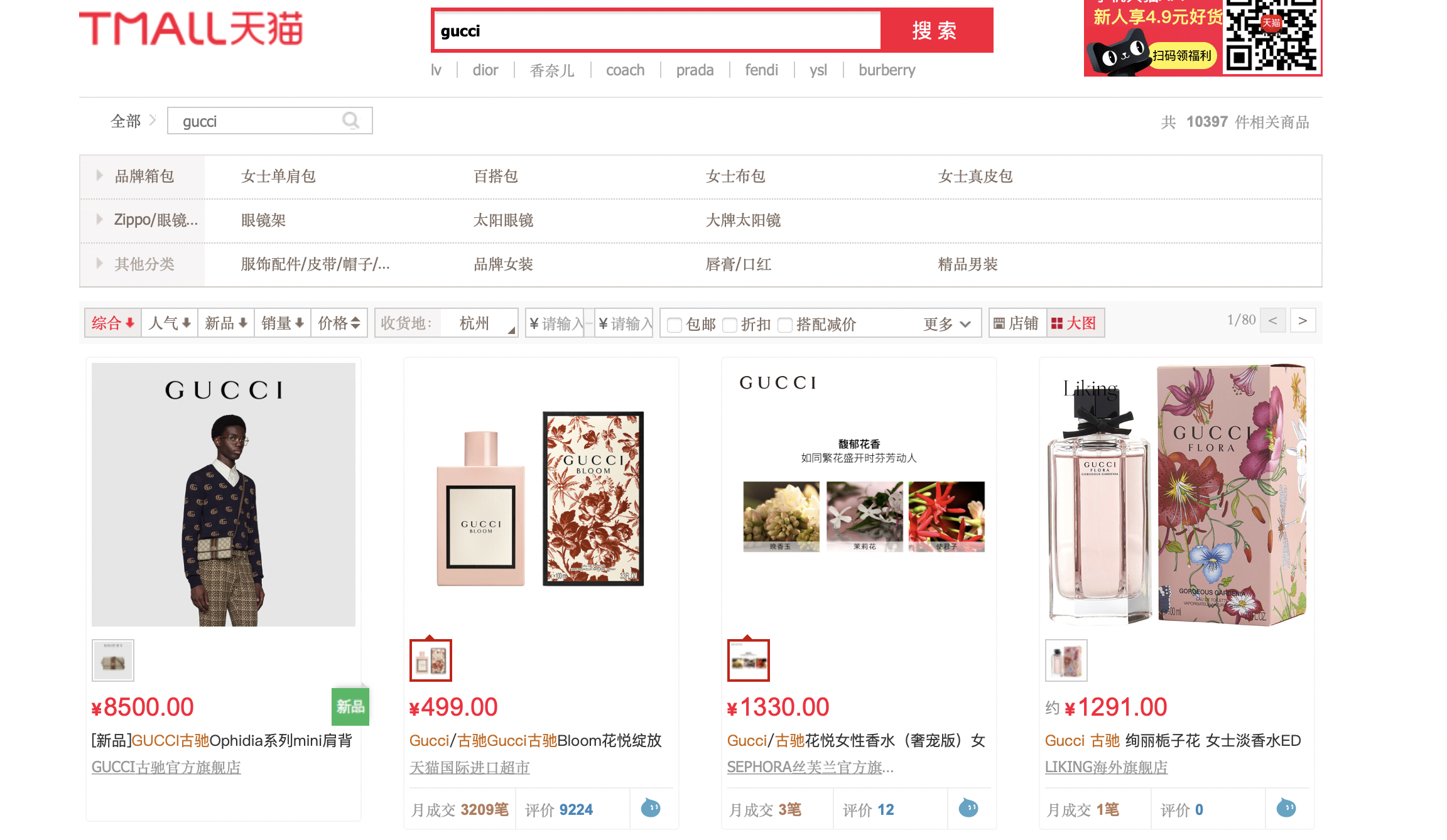 Gucci has already become a household name in China, but it is not resting on its laurels as it seeks to expand its digital footprints in Mainland China with a collaboration with Chinese e-commerce giants, Alibaba. The deal is set to bring its fashion and beauty flagship digital experiences onto the Tmall platform.
With this deal, the first Gucci flagship store will debut on Tmall luxury pavilion to showcase fashion collections such as leather goods, ready to wear, accessories, watches and jewellery, kicking off with a major festive campaign that includes a film directed by Akinola Davies Jr. Then, a second store focused on beauty products will launch in February 2021 and will be operated by Gucci's license partner Coty.
This collaboration is a sign of how important the Chinese e-commerce market has become in 2020 and beyond, as luxury spending globally dwindled. While Alibaba has been working to improve its reputation and establish trust with both customers and brand partners, luxury's pandemic-induced slump and the astronomical growth of China's luxury market have propelled brands to establish local partnerships to boost their profits and revenues.
Chinese customers already constituted around 35% of luxury goods purchases before the pandemic and are now expected to account for almost half of global sales of high-end clothes, handbags and jewellery by 2025, according to consultancy Bain.
Marco Bizzarri, the President and CEO of Gucci said, "Gucci has strategically invested in and cultivated a 'digital first' approach globally, including the establishment of a dedicated Chinese digital ecosystem over the past years. This announcement represents the next step in this strategy as we provide our customers in China with an authorized, customized e-commerce experience on the Tmall Luxury Pavilion in partnership with Alibaba."
Gucci already has its own Chinese website, gucci.cn, and is present on all major Chinese social media platforms, including Weibo and WeChat. Previously, it has been reluctant to sell via some Chinese platforms, citing counterfeit concerns. However, given Alibaba's clamping down on counterfeits over the recent years and Tmall Luxury Pavilion's consumer base of 750 million, the deal with Alibaba might just be too hard for Gucci to resist.
What's Trending?
Most Popular