07 Oct 2020
FTA Day 2020: 22 October 2020 (Online)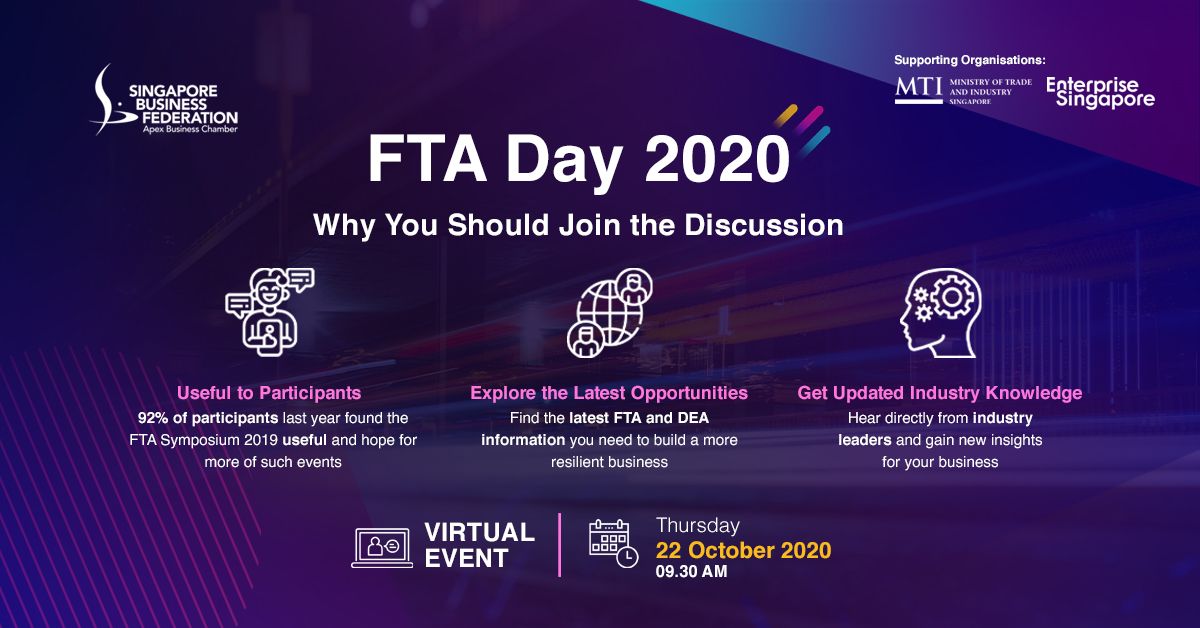 How can you leverage Singapore's FTA network and Digital Economy Agreements (DEAs) for your business?
Join the Singapore Business Federation at 𝐅𝐓𝐀 𝐃𝐚𝐲 𝟐𝟎𝟐𝟎 to explore the business opportunities you can seize with Singapore's extensive network of 25 FTAs and learn how you can emerge stronger in an increasingly volatile and dynamic business landscape.
To register for the event, please click here.
What's Trending?
Most Popular