07 Sep 2020
Executive Chairman of Banyan Tree Holdings: Mr Ho Kwon Ping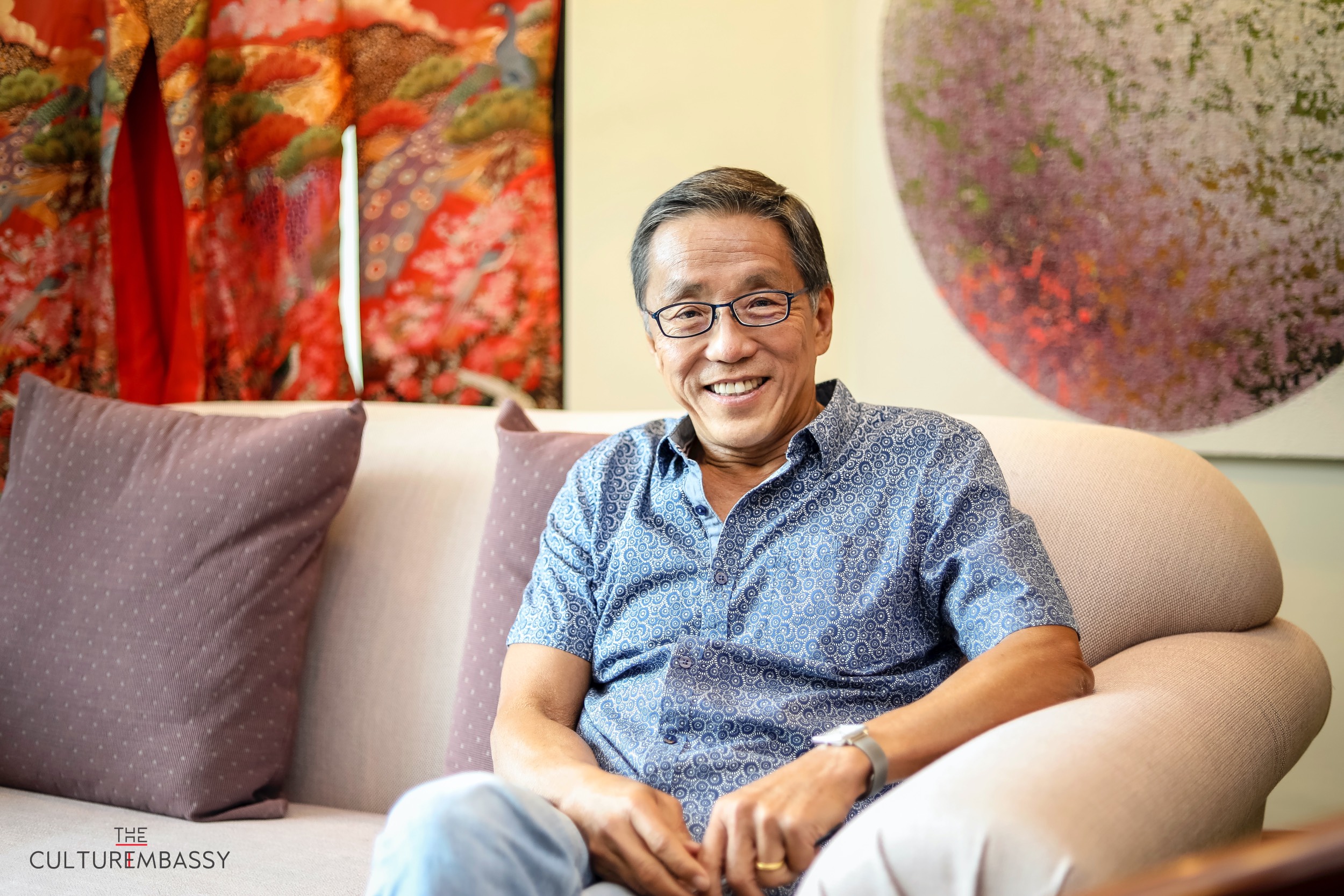 Mr Ho Kwon Ping is the Founder and Executive Chairman of Banyan Tree Holdings and Laguna Resorts and Hotels, and Executive Chairman of Thai Wah Public Company. He is also the founding and current Chairman of the Board of Trustees of Singapore Management University and Chairman of The Singapore Summit.
Educated in Tunghai University, Taiwan; Stanford University, California and the University of Singapore, he was the Economics Editor of the Far Eastern Economic Review in Hong Kong before joining the Thai Wah family business and then venturing out on his own to start the hospitality brand, Banyan Tree.
Mr Ho has received multiple awards such as the London Business School Entrepreneurship Award; CEO of the Year at the Singapore Corporate Awards; CNBC Travel Business Leader Award ; Distinguished Alumnus Award from the National University of Singapore; and Lifetime Achievement Awards from the American Creativity Association, China Hotel Investment Summit and Australia Hotel Investment Summit. Honoured for his contributions and accomplishments in the hotel industry in the Asia Pacific region and globally, Mr Ho is the only two-time recipient of Hotel Investment Conference Asia Pacific – HICAP's Innovation Award (2003) and Lifetime Achievement Award (2019) in its 30-year history.
For his services to his home country Singapore, Mr Ho has been decorated with the Meritorious Service Medal and the Distinguished Service Order by the Singapore government. Mr Ho has also been conferred honorary doctorates by Johnson & Wales University and from Hong Kong Poly University.
Being an avid writer, he has also penned two books: Asking Why reflects his journey in journalism and entrepreneurship, and includes articles commissioned by The Straits Times; while The Ocean in a Drop: Singapore in the next Fifty Years is a compilation of public lectures he gave as the Inaugural Fellow of the SR Nathan Lecture Series, named after the Sixth President of Singapore.
The Culture Embassy Pte Ltd met up with Mr Ho Kwon Ping to find out his inspirations behind the founding of Singapore's hospitality group, Banyan Tree Holdings and the future plans for the company.
From a journalist to forging the brand of Banyan Tree, the journey has been amazing. What was the inspiration behind the founding of Banyan Tree?
I am an accidental hotelier. I never thought of planning to do a Banyan Tree. The only thing that I planned to do was that I wanted to create a brand but at that time, I didn't have a clue what that brand would be all about. The reason why I wanted to create a brand was because I was tired of being a journalist in Hong Kong. Also, my father, who was a businessman with a number of businesses in his portfolio, suffered a stroke and I came back to take over the businesses. I was about 29 or 30 then, and I didn't start Banyan Tree until I was 40.
For 10 years, I was running the business and it was a whole bunch of different businesses. We were like a mini conglomerate. We had trading companies, manufacturing, contract manufacturing, and we were all over the place. My discovery over those 10 years was that back then, in Asia, if you didn't have a brand, you were always just being a cheaper assembler for other people. Or if you were a trading company, you would represent a whole range of products. We would represent all kinds of foreign products. We would be manufacturing shoes for Nike and Adidas or other brands.
After a while, I realise that the more you produce, the harder you run because the more you produce, you become more dependent on the guy who is buying from you. And they are just getting more famous building their own brand, and they would just "squeeze" you more and more. So, I knew that that was not viable in the longer term.
Then, by luck, my wife, my brother and I were walking around Phuket in the 1980s. Back then, there was nothing much in Phuket. I came across a humongous piece of land and there were no drones back then, so we had no idea what the land looked like. But I just bought it and it was a completely polluted piece of land that was very cheap. My brother is an architect, and my wife and I just love travelling.
So, from there, we designed our first hotel and tried to get people to invest. Nobody wanted to invest but at least, Dusit Thani was willing to manage it. So, I borrowed some money from my dad and started this hotel. Dusit Thani did a great job managing it and then, we started doing more hotels.
And then, we came to the last piece of land, which doesn't have a beachfront at all. My thinking was if nobody wants to manage it, we will do it ourselves. That really was an example of the foolishness of youth. People would think you were crazy because the hotel had no beach. But I thought that instead of building 300 rooms, let's just build a few villas which would be much cheaper. And I said let's start a spa but back then, nobody had any idea what a spa was. Hence, through a confluence of an intention to start a brand, and pure luck, we thought of the name called Banyan Tree, which was the place where my wife and I lived while we were in Hong Kong, and we started the brand.
What advice would you have for entrepreneurs today?
You can never really plan your business completely. You have an idea what to do but it's like the analogy of surfing. While you are out there, the waves keep coming towards you and you have to find a way to get on the waves and ride it. Some might fall off but there would be guys who would be able to ride on the waves.
It is not always the greatest surfer who successfully rides the waves. That might require some skill, but a lot also hinges on luck where he has caught the right timing, the perfect wave and then he rides it all the way to shore. Back then, we saw the wave for romantic boutique hotels and resorts, and we got on our little surfboard and we kept on going and going.
For entrepreneurs, you have to see what trends or waves in society that are heading your way, and then try to get on the surfboard and ride as best as you can to reach the shore. But you also have to have the decisiveness to make the call that if this wave isn't going to work, you jump out into the sea and then you try again. You cannot keep riding the wave if you know that there is no future in it. In life and business, it is a lot like that.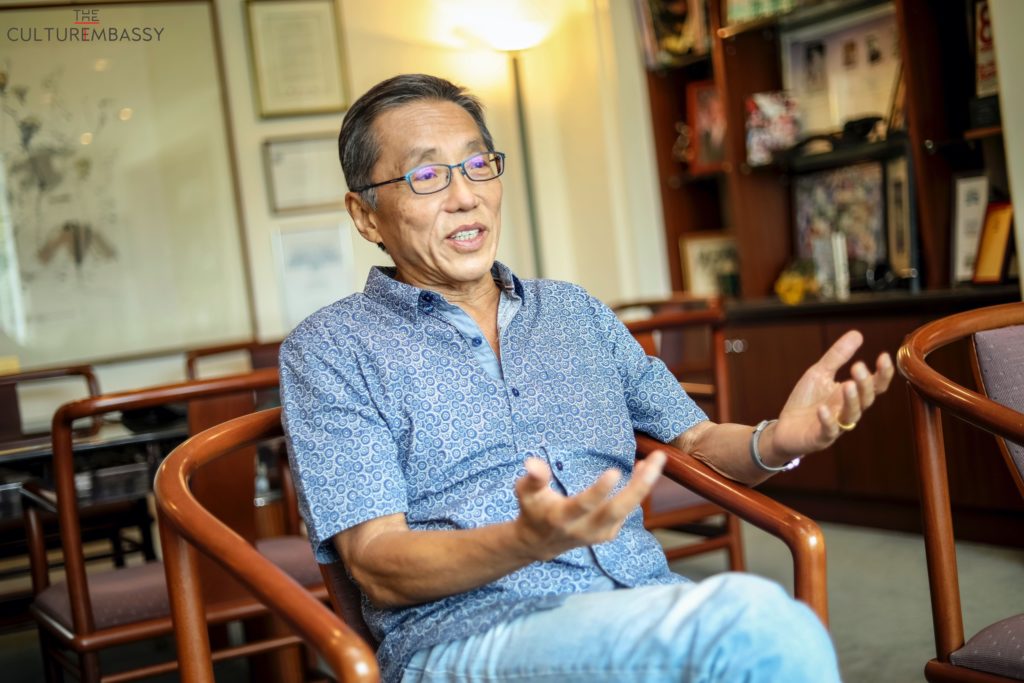 Has the "wave" changed with the COVID-19?
If you want to use that analogy, post-COVID-19, there are a lot of new waves that are going to be heading your way. I don't think COVID-19 has changed the fundamental topography of the seabed. For businesses in the post-COVID world, they have to find out what are the differences that can set you apart from other people.
You also have to look at innovation. We innovated quite a bit, but innovation doesn't drop from the sky. Innovation is a response to actual needs. Banyan Tree was the first hospitality brand to do all-pool villas. We were also the first to do tropical garden spas. These came about because we had concrete problems like not having a beach.
So, for businesses to ride the waves, you have to find out what is your unique selling proposition and what is so different or special about you, compared to all the other businesses out there.
When you were in the early days of setting up Banyan Tree, what were the key challenges that you face and how did you overcome them?
Actually, it is even more challenging now that our brand has become more established. When you got nothing, the challenges aren't so bad. For example, right now, I am having more challenges with the pandemic than I had when we just started Banyan Tree. Because when we just started Banyan Tree, we had nothing. If you lose it all then, we lose it all.
Banyan Tree Group has always been championing sustainability and wellness, which are doing wonders for CSR (Corporate Social Responsibility) image. Will it ever change its course to becoming funkier or "flashier" to win over consumers who prefer more funky or "showy" hospitality brands?
We have 6 brands now and we are growing very fast in China. We have more youth-oriented brands and funkier brands too. We will have more brands as such, but even if we have more stylish or funkier brands, our overall voice does not change. Even if we do adopt a more stylish approach to our brand voice, the culture of our company stays the same – not to brag about ourselves and to be garish, but more to be authentic, and highlight our brands' DNAs in relevance to the themes emerging in the market in an authentic way.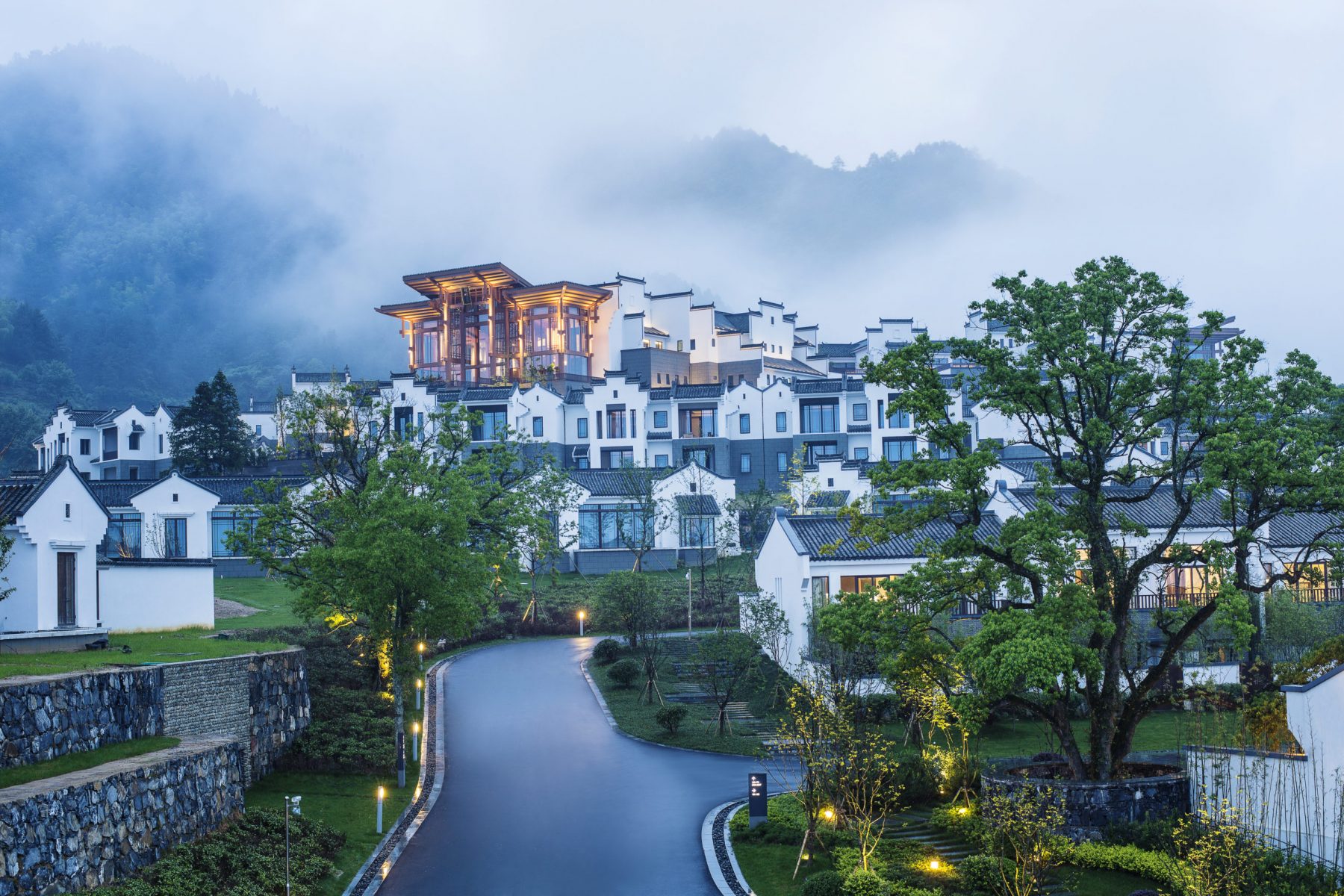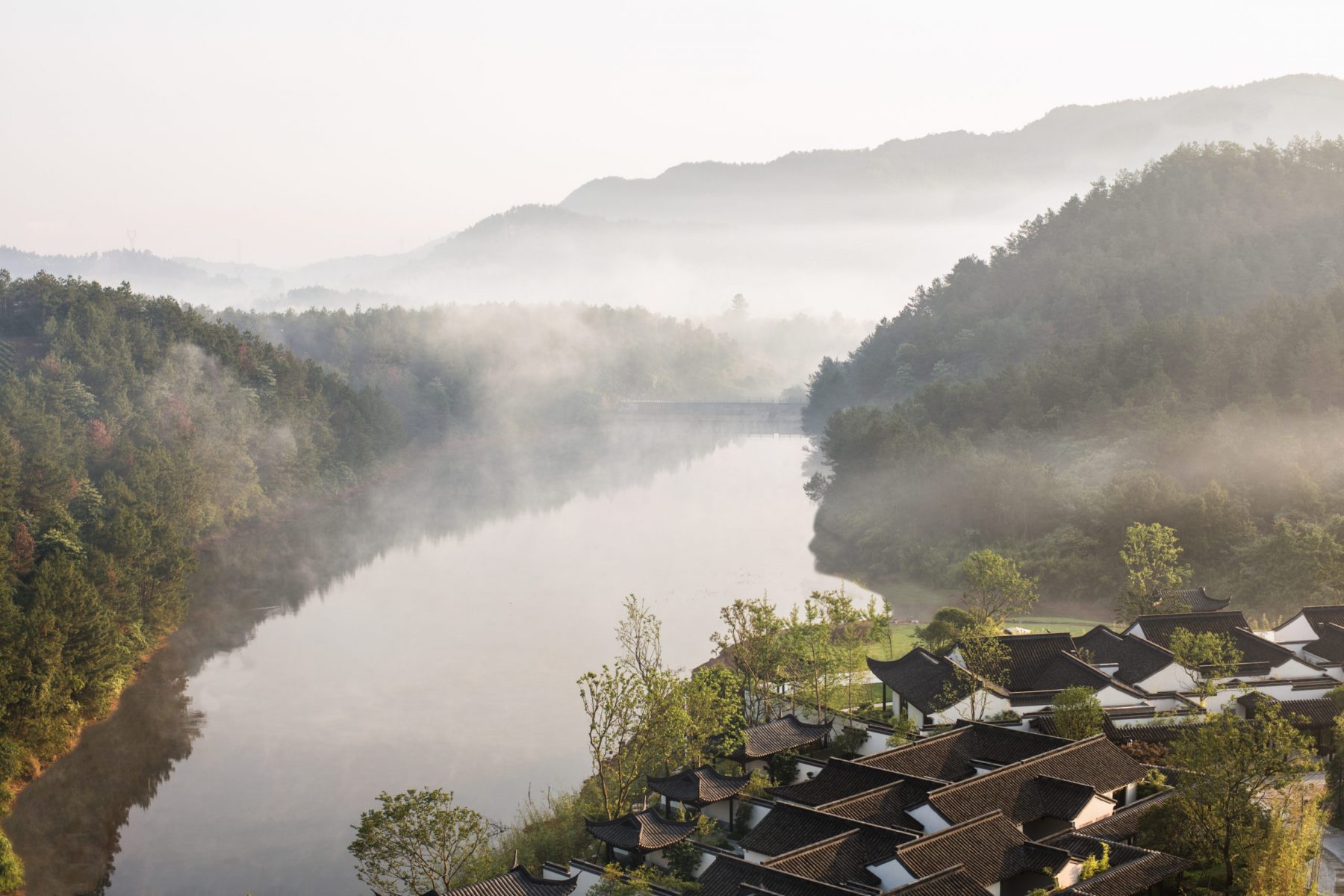 Banyan Tree Group's hotels are not showy or flashy hotels. Our hotels are full of culture. They are designed to evoke the culture and beauty of the place, and we won't change that because we have to keep faith with our customers who come to us because of who we are. The current market conditions, in fact, encourage us to remain who we are.
Can you share with us Banyan Tree Group's latest venture into the South American market?
We are supposed to sign a contract to manage a resort in Mexico at Ensenada, just south of Tijuana and San Diego, and that's a beautiful wine country region of Mexico. It is not against our values if we were to do a resort with a vineyard in Mexico or California. In fact, there is a lot of wellness associated with it.
What aspects of Mexico attracted Banyan Tree Group that the brand would choose the country for expansion?
We actually wanted to enter into the United States market. Mexico was a suitable proxy for the United States market. 90 percent of the guests staying at our hotels are Americans. Again, it was a confluence of luck and opportunity. We wanted to tap the North American market because very few of them come to Asia. If you want to tap their market, you have to go to them. Hence, we looked around at American hotels but a lot of them hardly focus on culture and romance.
On the other hand, Mexico actually has a lot of features that we are very familiar with. Mexico is very close to what Thailand is like and both the countries have very unique cultures, with natural resources and cultural attractions. They are both very vibrant, friendly, full of life and extremely hospitable. The concept of service is very ingrained in them. Mexicans themselves are naturally very hospitable people, like the Thais.
Being very familiar with Thailand, we felt that we could understand the Mexican culture and environment. We work with these two beautiful properties on two coasts. Given our experience in resorts, we thought we could do a good job and we did. Those two hotels became and still are among the top ten resorts in all of Mexico.
We also felt that our Mexico ventures would be a good spearhead or stepping stone for us to get into the rest of Latin America. The entire South America is so huge and it's like a whole world by itself. You really have to tap on the local Brazilian market, the Chilean market, which are very continental markets that we don't have many inroads in.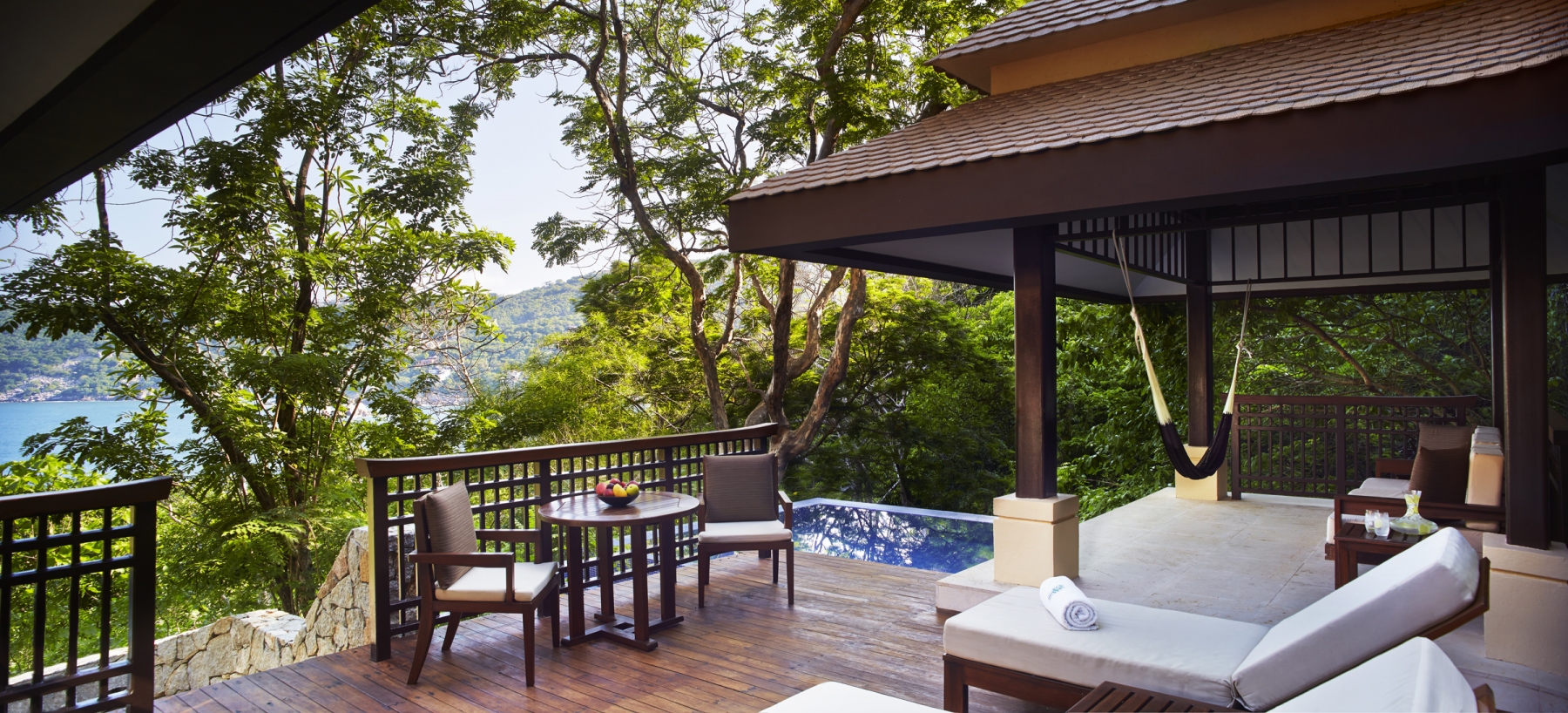 We wanted to go into the Caribbean, so we are now into Bahamas. We are looking at projects in Central America. In Cuba, for example, we got two properties open, and two properties under construction. These properties will evoke a strong sense of place and the culture of the places where they are located.
Can you share with us about Banyan Tree Group's upcoming Mandai resort in Singapore?
First of all, we are not the investor. This is a resort that we are doing with Mandai Park Holdings. This is a huge project. They are building a new Bird Park, and this huge project is part of the government's plans to rejuvenate the Mandai precinct into an integrated wildlife and nature destination. We are only part of this multi-billion-dollar project, in the sense that we manage the resort. Of course, we work with them to conceptualize the hotel from the very start. There will be some delays due to the pandemic, but it is a very long project that requires long-term planning.
A lot of opportunities have come over the years for us to do a spa in Singapore, but the locations were not really ideal except for our spa at the Marina Bay Sands where the setting is really beautiful. If you were a city hotel, you would never consider Mandai. However, we immediately thought of Mandai in the same way that we did when we started our hotel in Lijiang, China. Lijiang reflected many aspects of the Chinese culture and the beauty of its natural landscape.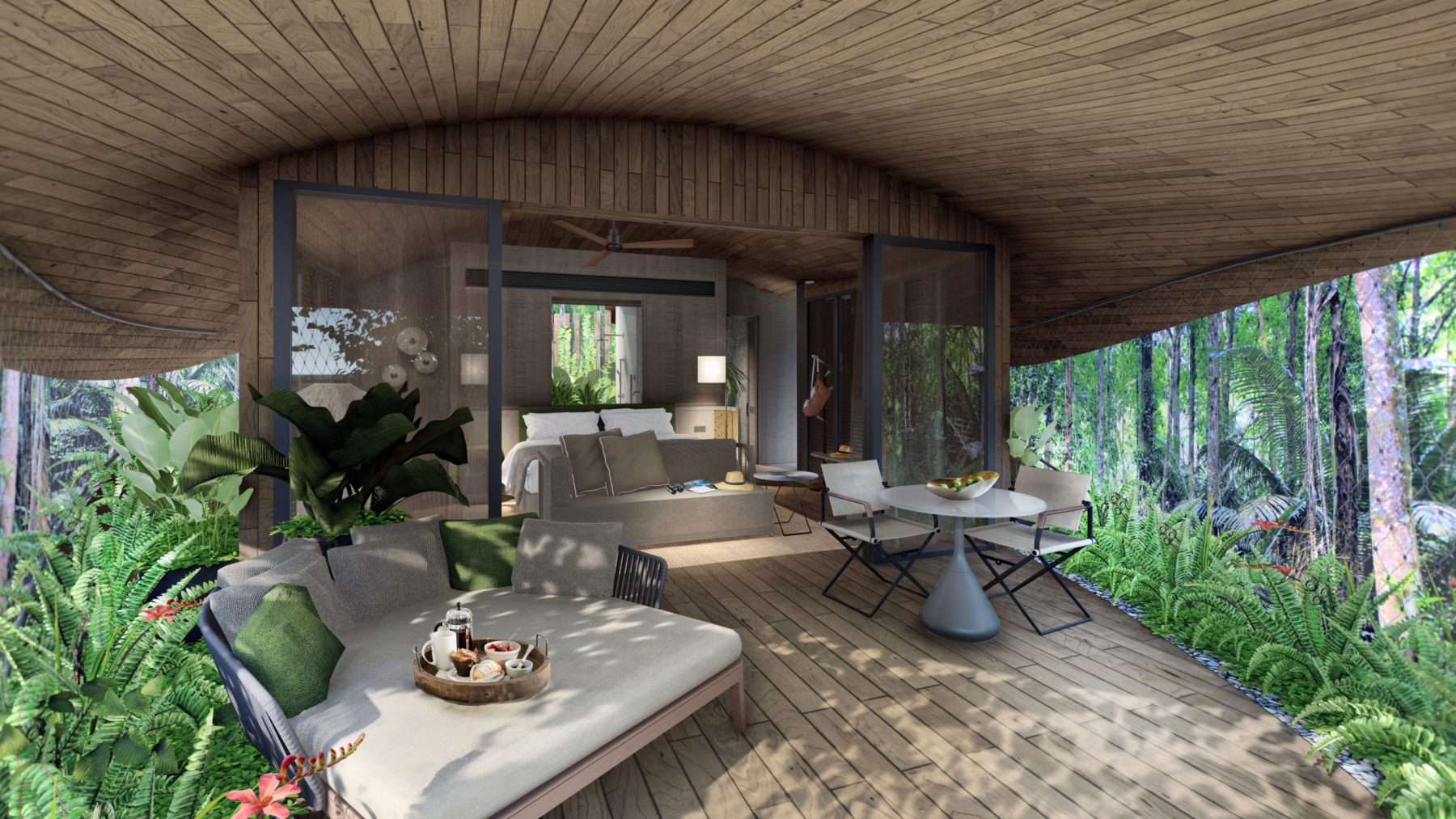 By the same token, Singapore Zoo and its sister wildlife parks in the Mandai area today are the top attractions in Singapore. They have their own standings which are absolutely world-class, and they evoke a very strong sense of place. So, we felt that to be associated with the Mandai Park Holdings was in alignment with our brand. It is not at all a secondary location. Instead, for us, it is a super prime location, and we are excited to be a part of it.
What's Trending?
Most Popular