13 Oct 2020
Claude Monet Exhibition Arrives in Shanghai
Groundbreaking artwork "Impression, Sunrise" by legendary French painter Claude Monet (1840-1926) made its China debut nearly 150 years after it was first shown at a Paris exhibition, stunning the world of art.
Monet's 1872 masterpiece was unveiled on Wednesday at the Bund One Art Museum in Shanghai, while a special exhibition in honor of the French impressionist painter takes place from Thursday, September 17, where Chinese viewers can have a close look at some of Monet's classics.
In addition to the world-famed "Impression, Sunrise," the exhibition is showcasing a total of 47 French paintings, including nine of Monet's masterworks collected in the Marmottan Monet Museum in Paris, such as "Charing Cross Bridge, Smoke in the Fog" (1902) and "Sailing Boat, Evening Effect" (1885).
The sunrise symbolizes new birth and hope, which seems more meaningful than ever since people are facing the COVID-19 pandemic, said Marianne Mathieu, the Marmottan's curatorial director.
Myriam Kryger, cultural attache of the French consulate general in Shanghai, said the idea to exhibit "Impression, Sunrise" in China started around April as prevention and control measures in China began producing positive results. France, however, was still in a tough battle against the epidemic at that time. Both countries have overcome many difficulties to hold the exhibition, she added.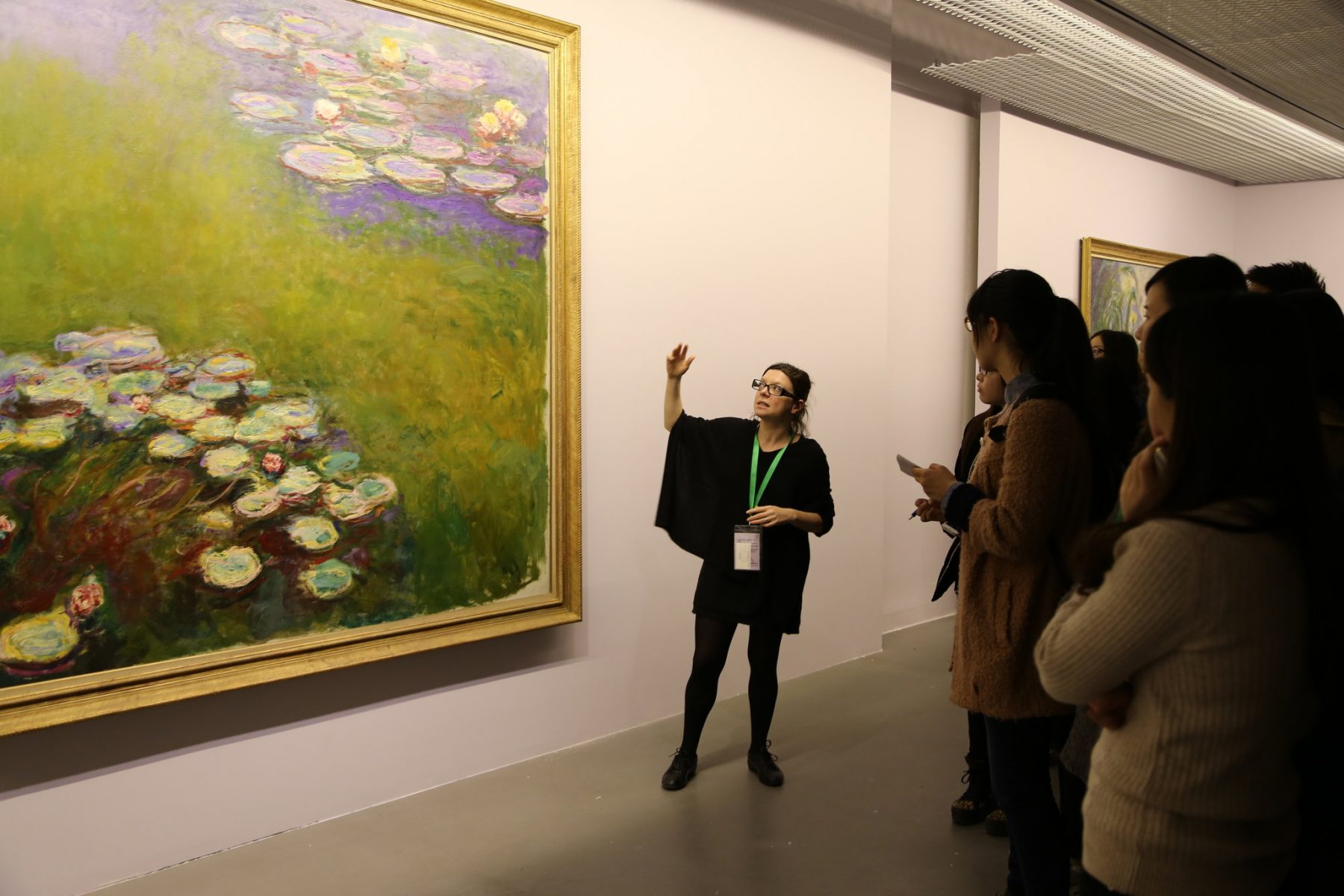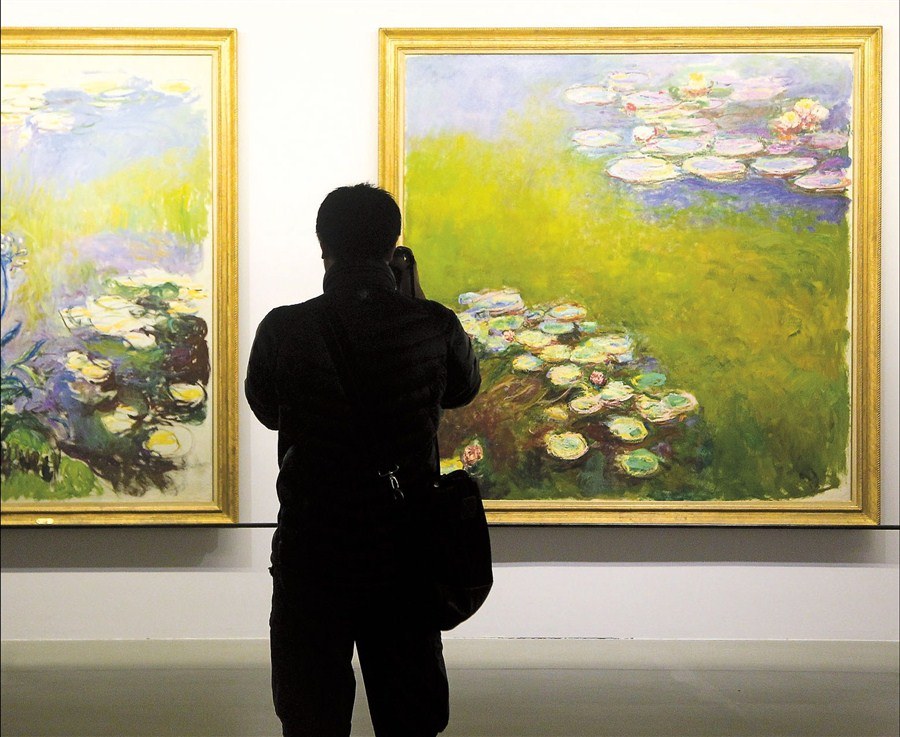 Innovation and collaboration
At the exhibition is an innovative, immersive space that allows visitors to explore the origin and background stories about "Impression, Sunrise" via video clips and projections.
It also holds a crossover collaboration with Team Wang, a home-grown streetwear label by Chinese pop star Jackson Wang, featuring a conceptual display space, "TEAM WANG×MONET," on the third floor of the Bund One Art Museum, where the famous painting embraces a new interpretation and incorporates the images of landmarks in Shanghai and Paris like the Oriental Pearl Tower and Eiffel Tower.
One of the greatest painters of the 20th century, Monet is a founder of French Impressionist painting and an unswerving advocate of the Impressionist style.
His masterwork "Impression, Sunrise," which was created from a scene in the port of northwestern French city Le Havre, is credited with inspiring the name of the Impressionist movement.
The exhibition will run through January 3, 2021.
What's Trending?
Most Popular