07 Dec 2020
Changemakers Conversations: Urban Sustainability 9 Dec 2020 (Online)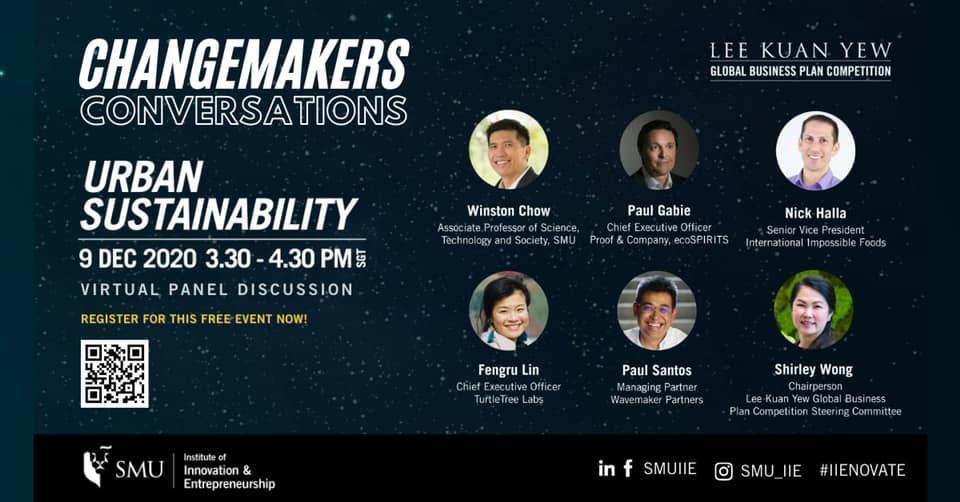 Learn from gamechangers in food tech at Changemakers Conversation on 9 Dec!
Date : Wednesday, 9 December 2020
Venue : virtual talk – registered attendees will be provided with event link
Join the discussion panel as they bring some of the region's fastest growing agri-tech start-ups together for a down-to-earth discussion about sustainable food innovations, seedling, green revolution & the recycle circular economy.
Featuring: Impossible Foods' first employee and current SVP, Nick Halla; co-founder of the world's first biotech firm that creates milk from lab, Lin Fengru (TurtleTree Labs); and founder of the world's first zero-waste alcohol packaging solution, Paul Gabie (ecoSPIRITS).
Co-moderated by: Professor Winston Chow (SMU School of Social Sciences) and Paul Santos (Wavemaker Partners).
Expect a no holds barred session where founders will share their genuine journeys.
What's Trending?
Most Popular