16 Jun 2020
Bodegas Mocen: Where Wine, Art and Culture Converge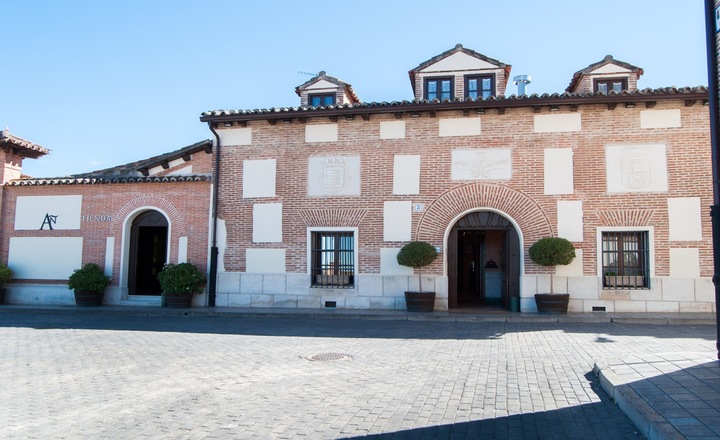 "Wine is bottled poetry" – Robert Louis Stevenson
Connoisseurs enjoy the finer things in life: superlative gastronomy, fine art, fascinating travel, and vintage wine. In turn, these pursuits contribute to the making of great wine, and no other winery demonstrates this symbiotic relationship more than Rueda's Bodegas Mocén.
About two hours' drive northwest from Madrid lies the town of Rueda, where Bodegas Mocén occupies a large estate with Castilian courtyard and terracotta roofs. The Denomination of Origin Rueda (D.O. Rueda) was established in 1980, and the appellation sits on a high plateau between 2,500 and 3,000 feet in elevation – about five times the altitude of the average vineyard in Napa Valley. This region is renowned for cold winters, short springs and hot summers, which create a rugged environment for the vineyards, but one that forces tremendous flavour into the grapes.
Since the 11th century, wine has already been produced in Rueda but Bodegas Mocén didn't embark on winemaking until 1988, when it was purchased by José Luis Ruiz Solaguren, a restaurateur from Madrid. José Luis did not hail from a family of wealth, but he was in all aspects a modern renaissance man. He was 60 when he bought the winery, with its ancient and extensive underground cellars, and initiated a complete restoration.
Currently, the winery's vineyards total about 750 acres, half of which are planted with the region's prized Verdejo grape. Varieties such as Viura and Tempranillo also are planted, but it is the Verdejo wines that have scooped up awards at international competitions in New York and San Diego.
While José Luis understood that great wine is made in the vineyards, he also regarded wine as an element of culture and wanted to integrate art, literature and music into the property. Culture became his and the winery's leitmotif, transforming Bodegas Mocén into one of Rueda's most legendary tourism sites, wildly popular among visitors for its extraordinary library and art collection.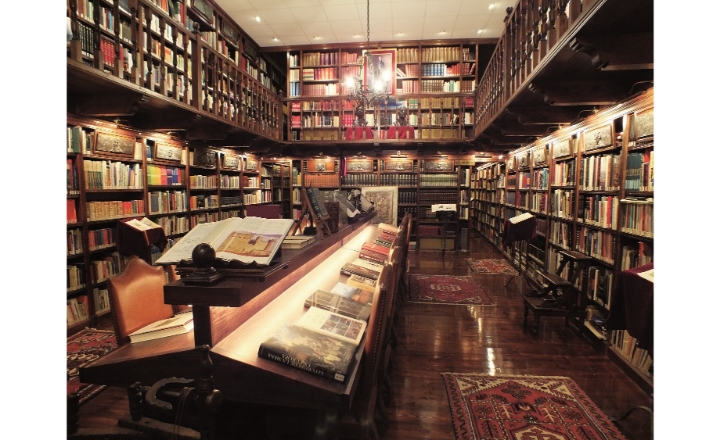 The library was no mean feat: it houses 22,000 volumes of books and manuscripts dating back to the 14th century, and Camilo José Cela, the Nobel Prize-winning writer, presided over its inauguration in 2000. The gold-leafed, leather-bound pages that grace its dark wooden shelves, primarily focus on history, medicine, food and viticulture.
Despite the library, the winery's art collection is the real crown jewel of the estate. It's not unusual to find a museum in a winery, but they usually feature wine artifacts, explore wine history or display an extensive collection of corkscrews. However, the museum at Bodegas Mocén symbolises José Luis's efforts to create a collection of historical significance outside of the realm of wine. There are nearly 900 works of art on display, including some 450 works by the likes of Dalí and Picasso, as well as historical paintings from the 15th and 16th centuries in the Mannerist style.
Unfortunately, José Luis passed away in 2013, but Bodegas Mocén remains dedicated to the convergence of great wine, literature, art and music. José Luis believed that an educated society could appreciate that making great wine is an artistic endeavour in itself, and that those who dedicated themselves to making exceptional wine could be at the forefront of creating a progressive and culturally enriched society.
Through Bodegas Mocén, the dreams of José Luis continue to live on.
What's Trending?
Most Popular