04 Nov 2020
Apple announces 'One More Thing' event: 10 November 2020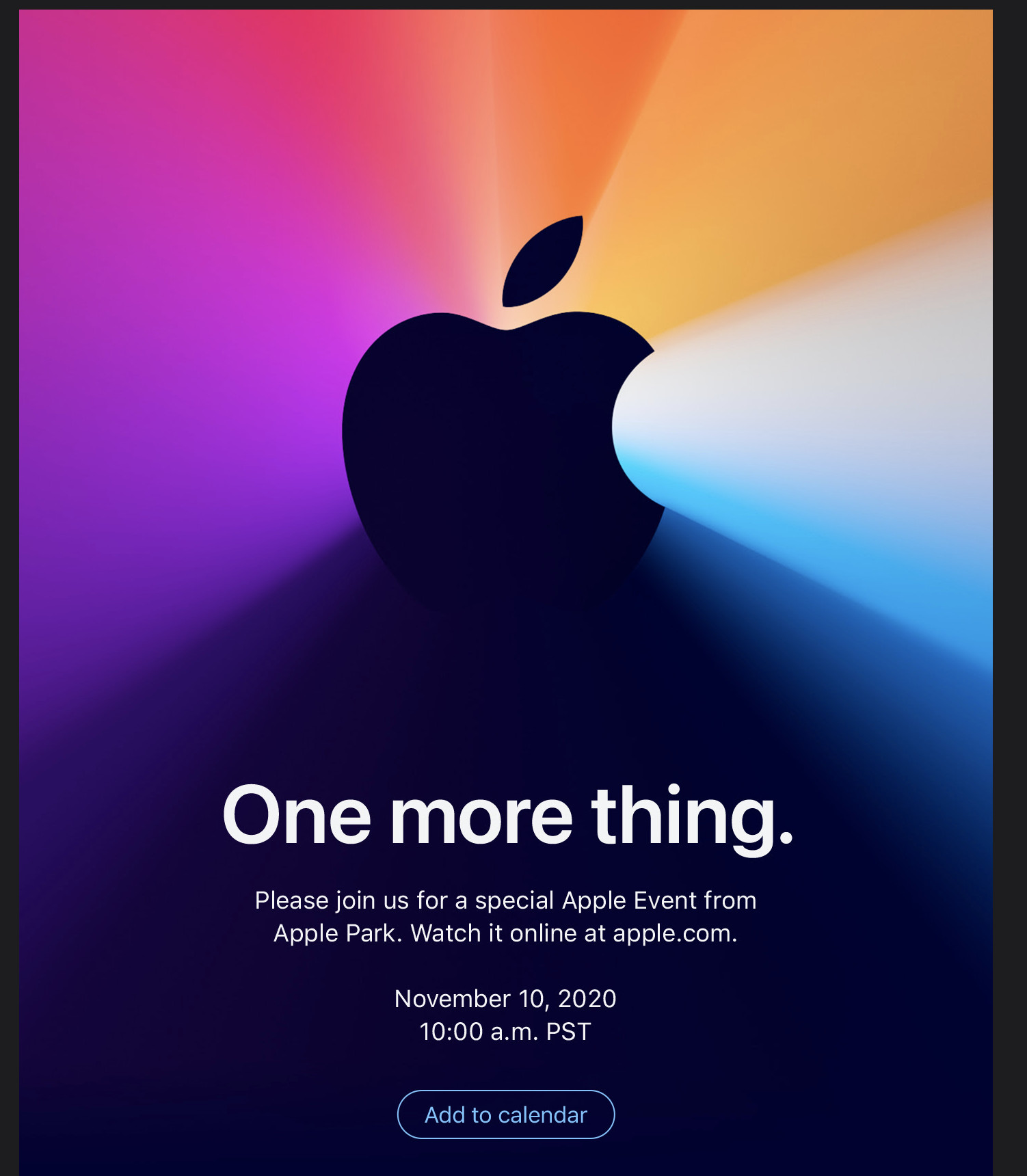 If you think that the iPhone 12 series is all Apple has got up its sleeves, you are sorely mistaken. Riding on positive sales figures of its recent iPhone 12 launches, Apple has once again announced another launch event— its third in recent months — scheduled for November 10. An invite sent to reporters was simply titled "One More Thing," a line Apple often employs at the end of big events to debut a surprise product.
Although Apple has not confirmed anything yet other than the launch event and its date, the event is likely to be a major break with tradition in more ways than one: it will be the first time the company unveils an Apple laptop featuring its own custom Arm-based CPUs. Apple plans to debut three new laptops next week, one 13-inch MacBook Air and two different-sized MacBook Pro models (13-inches and 16-inches) that no longer utilises Intel processors.
At its Worldwide Developer Conference in June, Apple has announced that it would soon start using its own silicon chips in its Mac computer line up, switching away from the ones made by Intel that the devices have used for years. Apple said the first Macs with the new chips would begin rolling out by the end of this year.
Apple has already begun testing how this might affect its software ecosystem by letting developers create and run software on a Mac powered by an iPad Pro processor. The core changes the Arm-based Macs will facilitate — most importantly, the ability to run iOS software designed for the iPhone and iPad on Mac computers — will also be enabled by the upcoming macOS Big Sur update, which will bring iOS, iPadOS, and macOS closer together than ever before.
What's Trending?
Most Popular