28 Aug 2020
Aegean Yachting Festival: 23 – 25 October 2020 (Greece)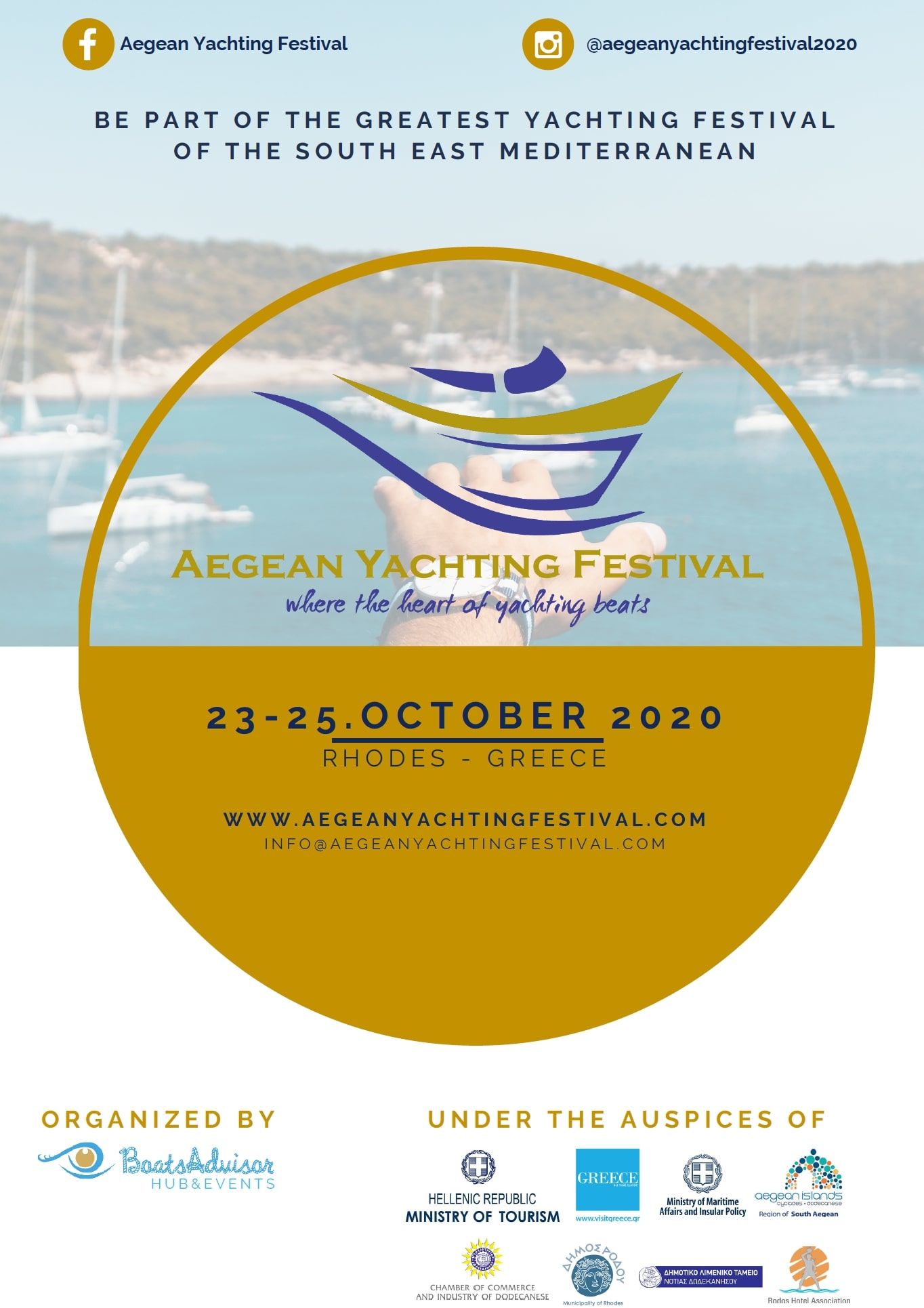 The Aegean Yachting Festival is the annual meeting of industry professionals and prospective clients, where thousands of visitors have the opportunity to admire products and services in a uniquely landscaped space.
The purpose of this Festival is to promote the region of the Southern Aegean and the island of Rhodes, as the locomotive of the country's maritime tourism and the crossroads of the countries of the southeastern Mediterranean, with the ultimate aim of becoming an institution for the coming years and a staging point of maritime tourism.
Combined with seminars, new product launches, maritime activities and demonstrations, the Aegean Yachting Festival will host more than 40 exhibitors and more than 50 boats from Greece and Southeast Mediterranean countries. The exhibition is expected to welcome more than 10,000 visitors.
Dates: 23 – 25 October 2020
Venue: Rhodes Mandraki Marina 85100, Rhodes, Greece
For registration and more information, please click here.
What's Trending?
Most Popular