14 Aug 2020
A Perfect Union of Beauty and the Beast: The New Land Rover Defender
Not many automobile companies have the guts or the audacity to launch a new car in such challenging times when the world is currently battling the pandemic. It takes a kind of bold confidence to defy the plunging economic indicators and the 2nd wave of lockdowns to do a launch of luxury SUVs. And it takes someone with the archetypal British spirit of pioneering, like James Bond with the suave audacity and spirit of adventure, to defy the odds and achieve mission impossible.
True to this spirit, the new Land Rover Defender is crafted for the driver to overcome the most challenging terrains and trails. Featuring a permanent all-wheel drive and a twin-speed transfer box with a Rear Axle Open Differential (or an optional Electronic Active Differential) configurable Terrain Response is now available on the new Defender, so that professional off-roaders can modify the settings to suit their driving style, as well as the conditions of the road. The high ground clearance of 291 millimetres and wading capability of 900mm also offers more confidence for driver when passing through high waters.
The Chief Design Officer, Gerry McGovern, who revolutionized the design for the Land Rover series, has infused the ruggedness of the Land Rover Defender with his trademark touches of sophistication, with its sleek all-aluminium monocoque. Alongside its rugged grab handles, exposed bolts and heavy-duty rubber trim pieces, luxury features such as leather upholstery, a digital instrument cluster display, a sunroof, plenty of power ports and climate control with rear vents, gives a softer and more seductive allure to the vehicle.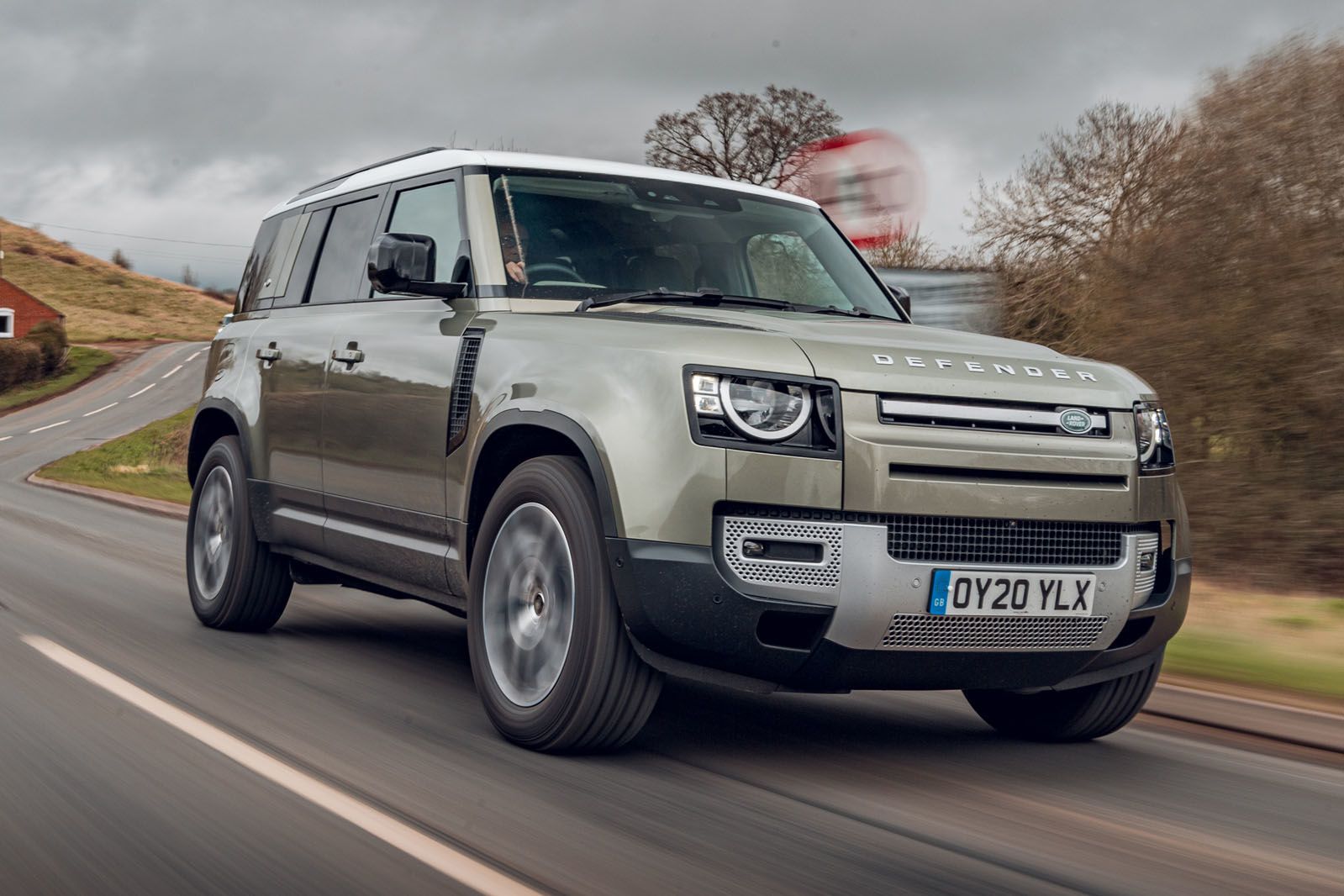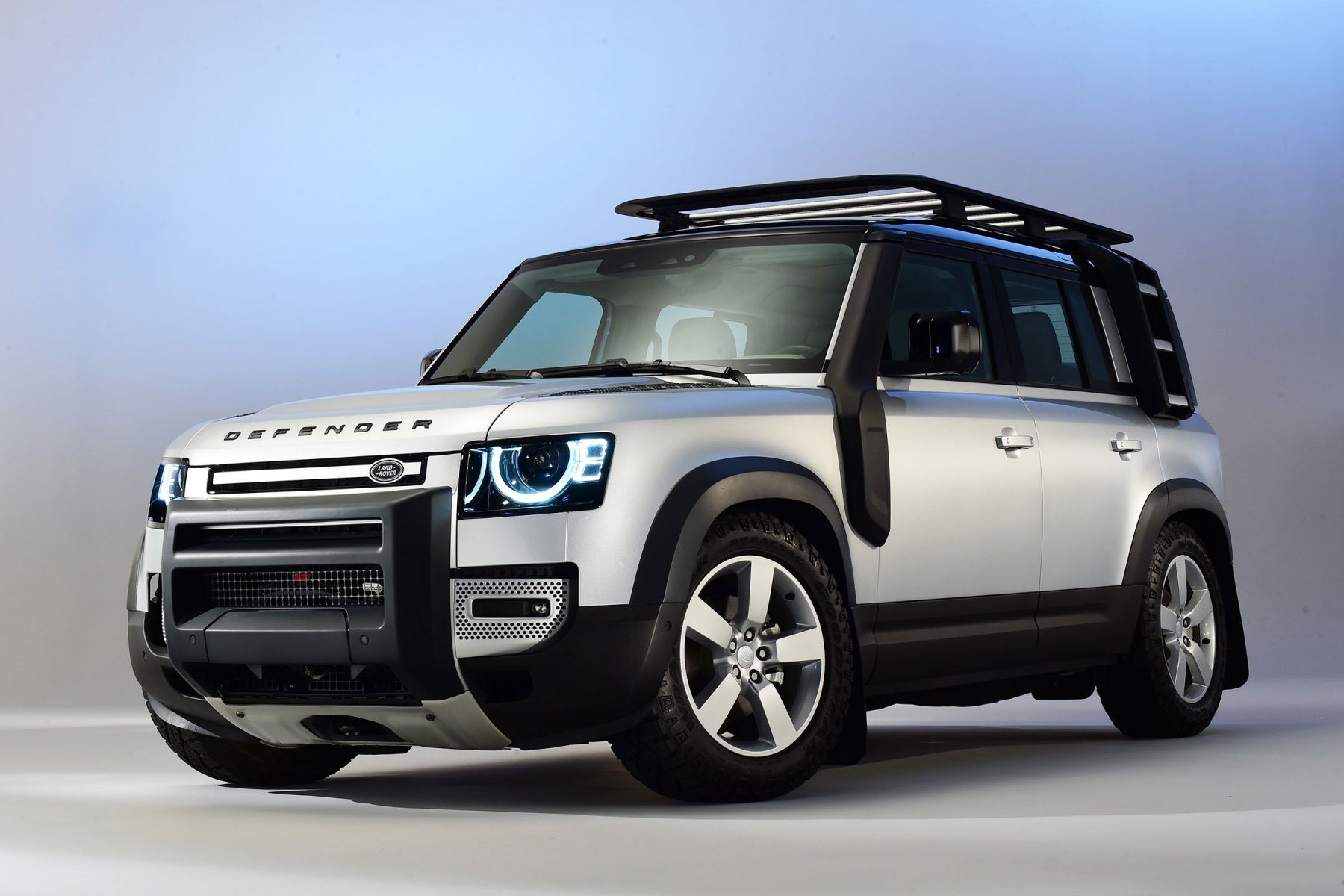 Gerry McGovern claimed that the latest design remained true to its roots, "The new Defender is respectful of its past but is not harnessed by it. This is a new Defender for a New Age. Its unique personality is accentuated by its distinctive silhouette and optimum proportions, which make it both highly desirable and seriously capable – a visually compelling 4×4 that wears its design and engineering integrity with uncompromised commitment."
But don't be deceived by its luxurious interiors. The Defender has been through more than 62,000 tests for engineering sign-off, while the chassis and body architecture have been engineered to withstand Land Rover's Extreme Event Test procedure – repeated and sustained impacts, above and beyond the normal standard for SUV and passenger cars. The new Land Rover Defender also packs a four-cylinder P300 and a powerful six-cylinder P400, featuring efficient Mild Hybrid Electric Vehicle technology.
The company is confident that the Defender will take off because people prefer exclusivity in their drives and travelling now, as compared to transportation means involving large crowds and commuters. Those who love weekend road trips will no doubt fall in love with this rugged beauty.
For those sceptics who say an automobile beast cannot look beautiful, and that the Beauty and the Beast is just a fable, the new Land Rover Defender might make you believe again.
What's Trending?
Most Popular